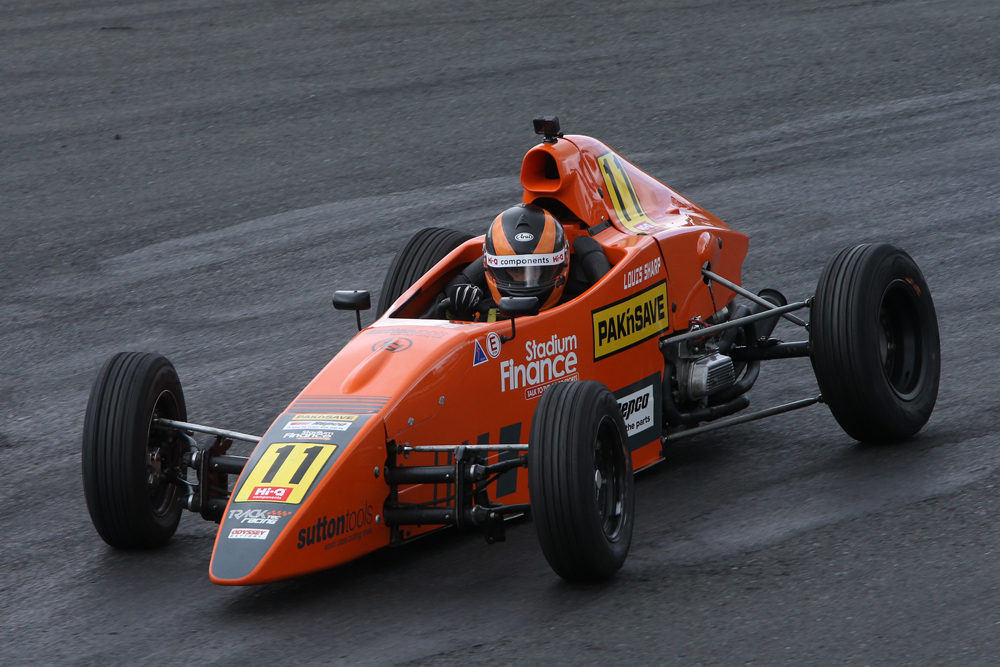 Still plenty to learn for Louis Sharp at Manfeild this weekend
Louis Sharp and his Track Tec Racing team head to Manfield Circuit Chris Amon in Feilding this weekend for the sixth round of the 2020/21 Hi-Q Components New Zealand Formula First Championship. Sharp returns to one of his favourite North Island circuits where he has previously tasted success and stood on the podium.
"I'm looking forward to Manfield, as it's where I won my first race there in the winter series last year," commented Sharp. "I like the track because its flowing and has nice cambered corners."
It's been a season of learning for the Christchurch kartsport champion, his first in a single seater.
"I'm definitely getting more comfortable in the car and gaining confidence with changing gears and using a clutch.
"I've been working really hard with Rowan Shepherd (driver coach) at our race weekends and the key is to be smooth. We have also been working on making further gains with braking and corner entry."
The high school student has dropped down to sixth on the overall points table but confident he can make up lost ground with three rounds left in the series..
"We will be using our two practice sessions on Friday to tune the engine and wear some rubber off our tyres. My goal is to maintain my qualifying position and focus on getting good starts and setting myself up for some good drafting opportunities."
The Hi-Q Components New Zealand Formula First Championship round is in support of the final 2021 Castrol Toyota Racing Series weekend with drivers facing qualifying and three races over the weekend.