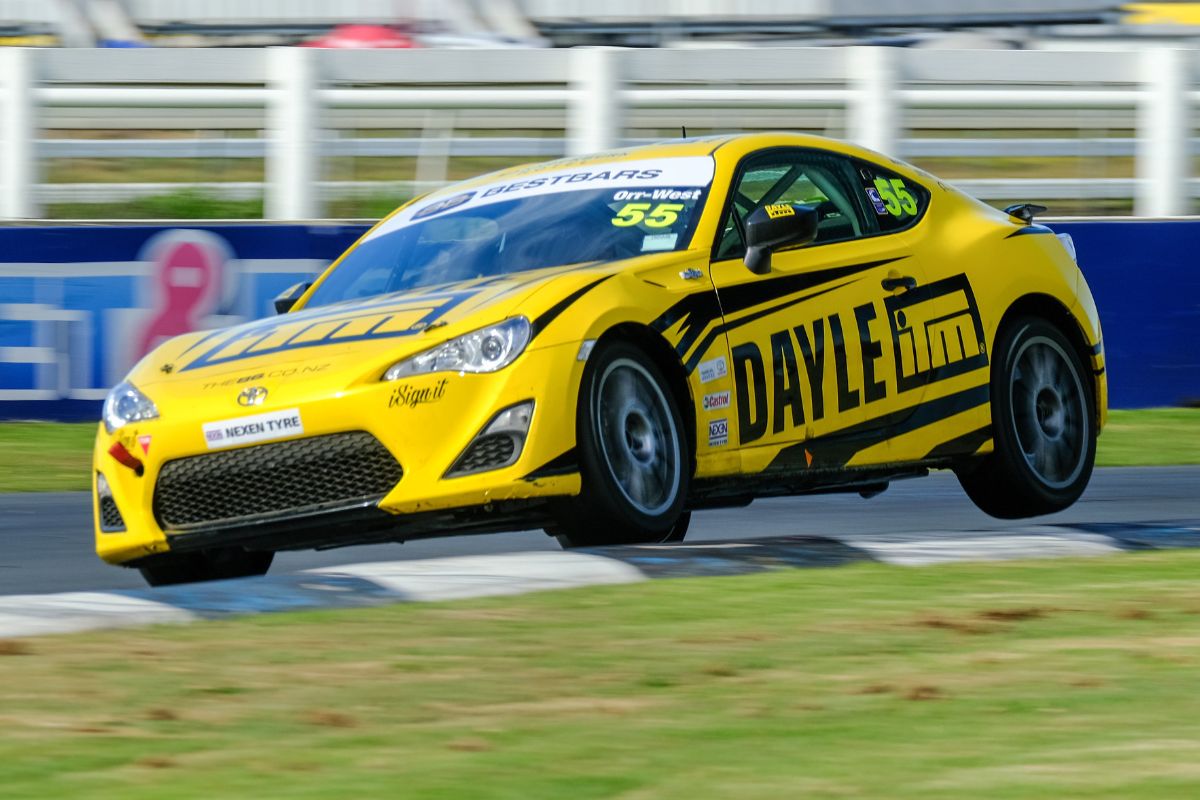 Dayle ITM racers aiming to sign off Toyota 86 seasons on a high
Dayle ITM Racing's Best Bars Toyota 86 Championship duo Christina Orr-West and Ronan Murphy plan to go out on a high at this weekend's big final at the Bruce McLaren Motorsport Park, Taupo.
Both have secured podiums so far as the series heads to its final, and that's only whetted their appetites to secure some big results in Taupo. Murphy current sits in sixth place overall, with Orr-West not far behind in seventh.
The Whakatane driver had a challenging start to the season, picking up an injury then changing engineers. But she says everything is right for a big attack this weekend.
"I'm looking forward to Taupo being the last round and it's full send for me as I am definitely looking for my first win. I'll be pretty happy with a top five overall result for the weekend but am determined to go even better. The circuit can be a very tricky and challenging one and experience helps.
"I've got plenty round there and at this time of year, when things are a little cooler, it can be even trickier. I'm ready for it though and as I said, it's full send for me."
Murphy, in his first full season of Toyota 86 racing, has less experience at Taupo and hasn't driven his current car at the circuit. The Hawkes Bay son of four time Bathurst winner Greg is nevertheless determined to finish his season with some big results and thinks there's a good opportunity with the top three in the series not able to risk too much in the races as they try to maximise their individual points tallies.
"Taupo is a really technical track with a lot more corners than the last couple of tracks we've been to, which can only provide more passing opportunities," he said.
"I think will make it a really exciting way to cap off the championship. The top three will be going all out to try and take out the championship, but will also have to be quite careful to a degree, so I feel like it could be a prime opportunity to score some more trophies this weekend if the speed is there.
It all starts on Friday with practice before qualifying and a single race on Saturday and the final two races of the season on Sunday.