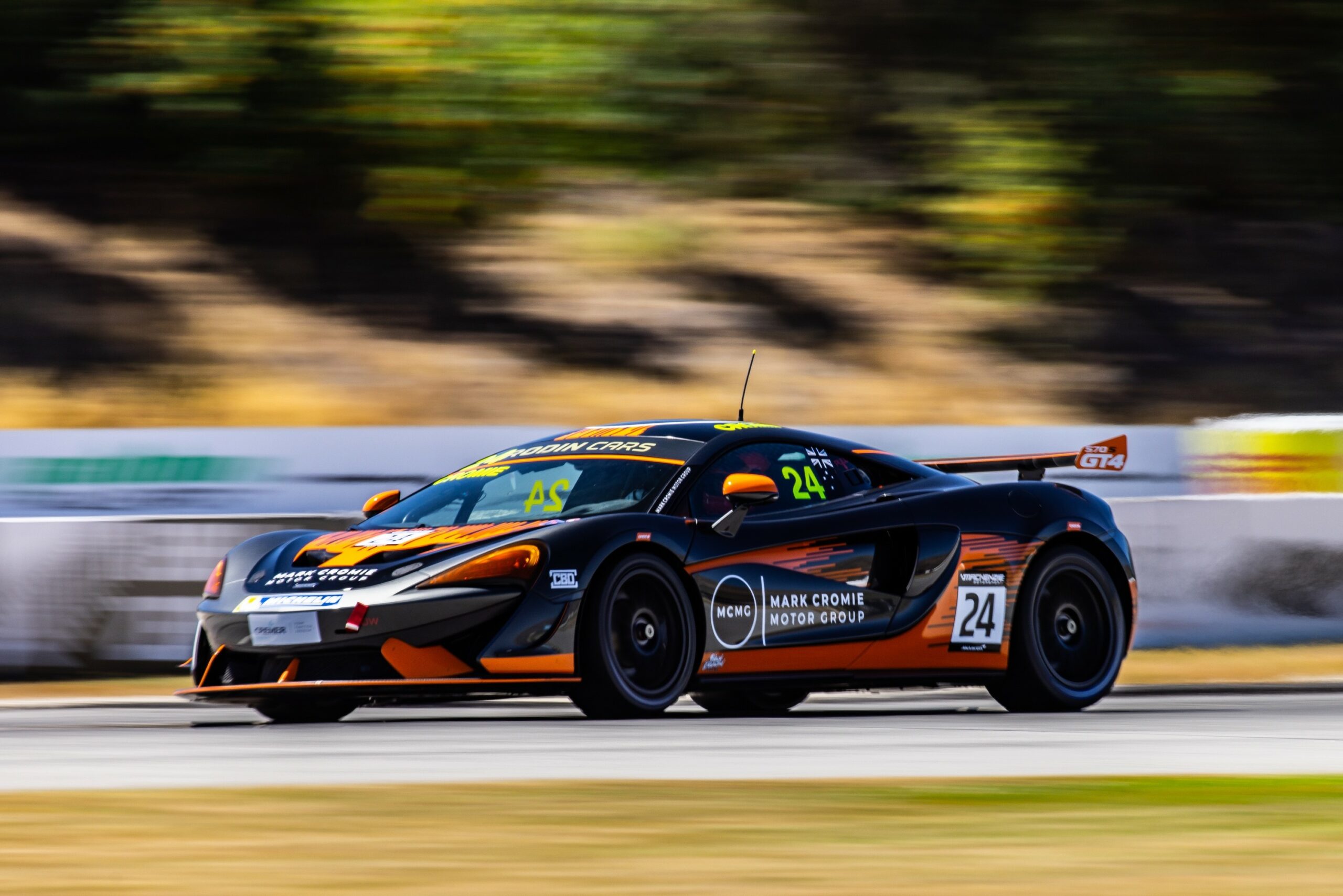 Cromie Returns to Defend GT4 Title
Reigning GT4 Champion, Nigel Cromie is eager to strap back into his McLaren 570S when the GT New Zealand Championship gets underway at Cromwell's Highlands Motorsport Park in January.
Cromie was somewhat a revelation in 2022, with minimal circuit racing experience, he managed to clinch the GT4 title in his rookie season of racing.
"Last year couldn't have gone better for us really. And we achieved results which I didn't really expect. It defiantly helps me to get back in the car for the new season and aim for the win again. However I know there are plenty of quick cars and drivers in the line up!" Said Cromie.
Now with a season under his belt, and the returning trackside support of Mackenzie Motorsport, Cromie says there won't be so much learning of the circuits, but more so focussing on car speed throughout the race weekend.
"I've now raced at the tracks, apart from Manfeild, so I don't have to worry about learning the tracks during practice. Track knowledge will make things much easier and more relaxing and hopefully I can improve on laps times from last year."
Looking to get a head start on the upcoming season, and like a lot of other drivers, Cromie raced in the recent South Island Endurance Series with good success.
"We entered the one hour race for the first two races of the South Island endurance series and was leading class three after the first two races – so I was really happy with that. Unfortunately we could not make race three but will be at the Enduro final in Cromwell!"
The 2023 GT New Zealand Championship will consist of a four-round series over three months commencing January 13-15 at Highlands Motorsport Park in Cromwell. This will be followed by the second round with the New Zealand Grand Prix at Hampton Downs on February 3-5, before heading to Taupo on March 17-19. The final round will be at Manfeild on April 14-16.