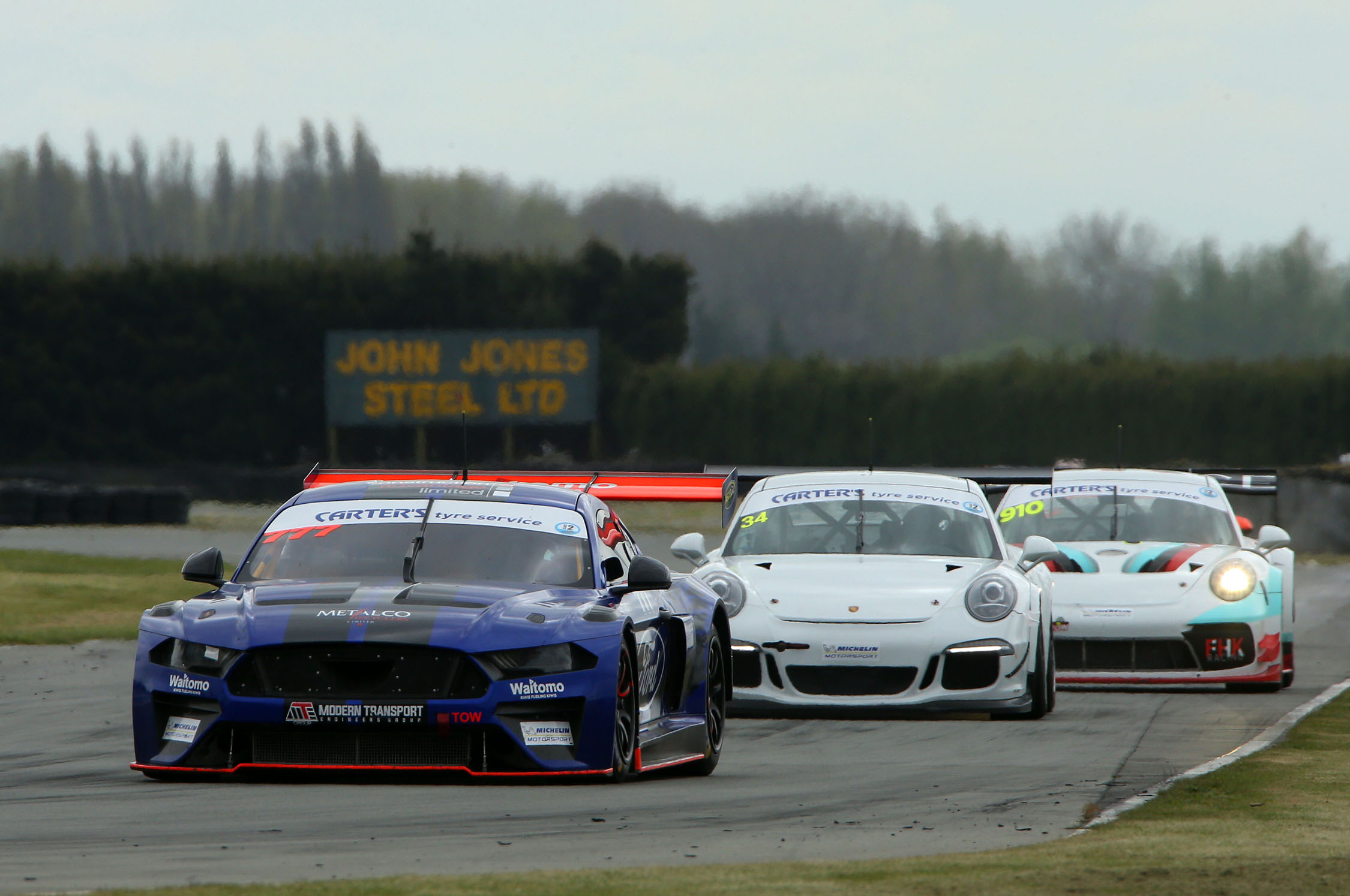 NZ One-Hour Endurance Championship titles on the line at Highlands this Saturday
Highlands Motorsport Park in Cromwell host this weekend's 2022 New Zealand Endurance Championship with two separate 60-minute winner-takes-all races that will decide both overall and Class titles in the One-Hour category. All competitors in both the separate 2022 North and South Island series are eligible to enter with some tough competition lining up on the grid this Saturday (29 October 2022).
Sam Collins (MARC Mustang) may prove the one to beat in the Class 2 & 3 (GT type and >3501cc including GT4 categories) race having won both 2022 South and North Island Series titles.
With three-quarters of the field from the Porsche marque, there will be some serious competition for Collins, particularly from Heremana Malmezac (Porche 991 Cup MR) who finished fourth overall in both the One and Three-Hour South Island series. Marco Schelp (Porsche GT3 Cup S) has a winning record while Marco Giltrap (Porsche 991 Gen 2), Steve Brooks (Porsche 992 Cup Car), Bill Riding (Porsche 991 Cup Car) and Jordan Michels (Ford Focus V8) will also be in the mix.
In the Class 4 & 5 (0-2000cc and 2001-3500cc categories) One-Hour race, it may be a battle of the TCR cars for the overall title. While Andre Simons (Toyota 86 Turbo) was one of the quickest in the recent South Island series, he was let down by reliability issues and will be up against Grant Askew/Cole Askew (VW GTi TCR), Mike Hall (VW GTi TCR) and Warren Black (Audi RS3 TCR). Throw in the mix Marco Schelp (BMW E46 WTC GTR), who won his category in the North Island series and is competing in both One-Hour races, and we have a competitive final. Brad Rule (Honda Civic) recently won the South Island Class 5 title and finished a credible third overall and will be hard to beat on Saturday.
Qualifying takes place at 9:00am (Class 4 & 5) and 9:25am (Class 2 & 3) with the Class 4 & 5 race starting at 10:20am and the Class 2 & 3 race at 11:40am.