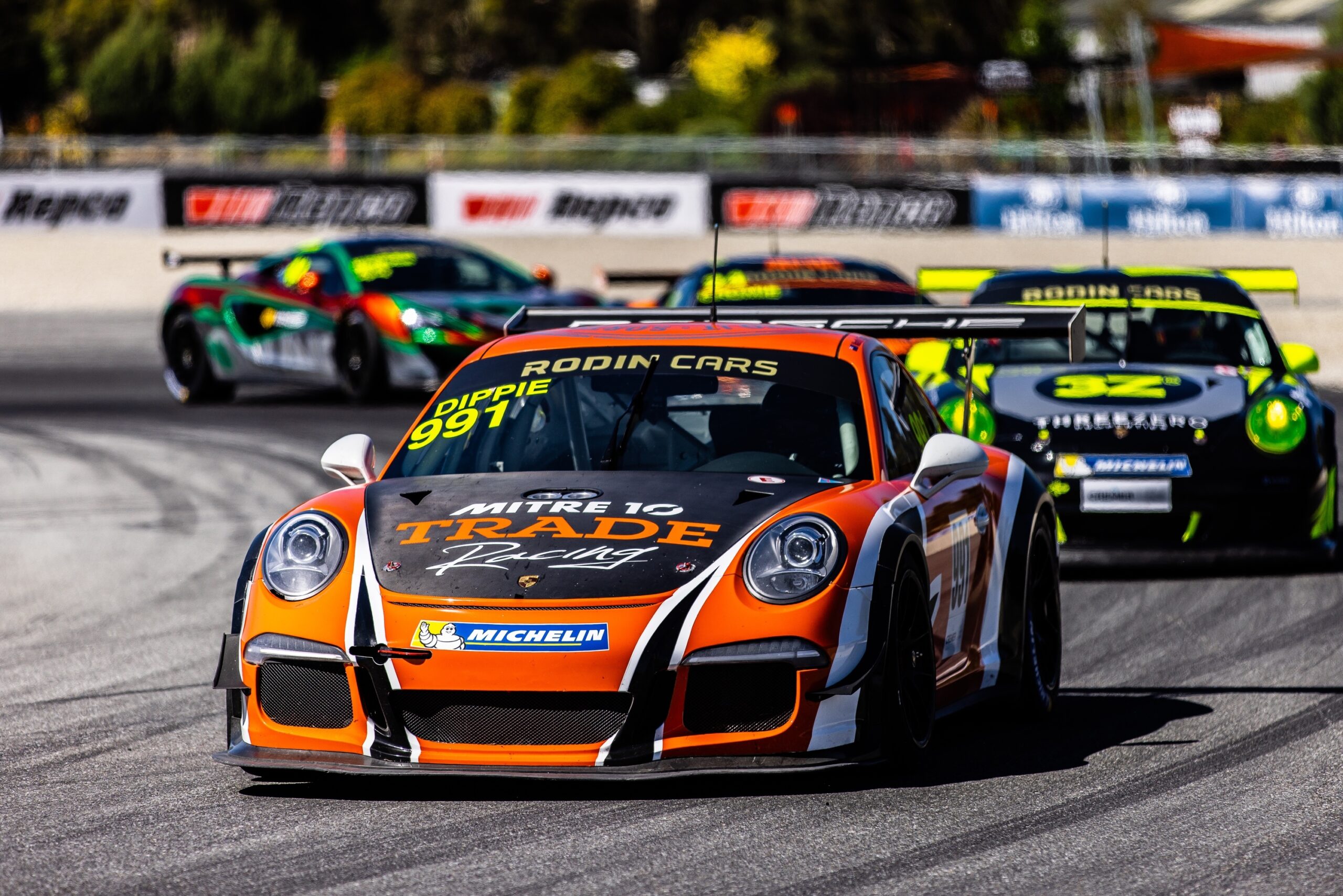 Consistent Approach for Series Leader Martin Dippie Ahead of Final Round of Rodin Cars Super GT
'Mr Consistency' in the Porsche Class of the Rodin Cars Super GT Series, Martin Dippie, will continue to take a tactical approach at the final round of the season at Taupo next weekend.
Dippie finds himself leading the championship as it heads into the final round, with the Dunedin based driver taking a 'to finish first, first you must finish' approach.
"The season has gone incredibly well. We've been quite tactical in our approach to each weekend, each race," says Dippie.
"For us it's about being consistent, as you do with endurance racing, having a plan and sticking to it."
With the opening round of the season having a wild start at Highlands Motorsport Park Cromwell back in January, Dippie found himself in a handy point's position, with a number of drivers failing to finish the weekend.
"There are a lot of good drivers in the series, and I think after the first round at Highlands, there were some good drivers, who maybe had a bit of brain fade and found themselves in a bit of trouble."
"By round two, I think everyone figured it out and realised what they need to do to have a good result with this format of racing."
Dippie holds an 11-point lead over nearest rival Rob Steele, despite not winning a race this season – a string of second and third placing's seeing him a top of the points table. Paul Kelly holds down third spot, 76 points behind Dippie.
"It doesn't even bother me that I haven't won a race yet. My car is a Gen 1, 991 car, so it's not quite as quick in a straight line as some of the others. But grabbing consistent second and third places has been good."
"Don't get me wrong, I'm driving the car absolutely flat out!"
"It's a leisure activity for me, I find if I am relaxed and enjoying myself, I do better in the car, in fact, I don't really even look at the points situation during the weekend."
With a number of teams and drivers undertaking testing in-between rounds, that goes against Dippie's own rules when it comes to motorsport.
"I haven't done any testing between rounds – I think that's cheating!
"The series is great, it's well run, there are some fantastic cars and some great drivers. I've never raced at Taupo before, we'll go there, approach each race as we have all season, and see where we are come Sunday afternoon."
The race weekend at Taupo is scheduled to hold two 30-minute races, with drivers dropping their worst placing out of the two, before the one-hour feature race on Sunday afternoon.
The fourth and final round of the Rodin Cars Super GT Series is scheduled for 26/27 March at Bruce McLaren Motorsport Park, Taupo.