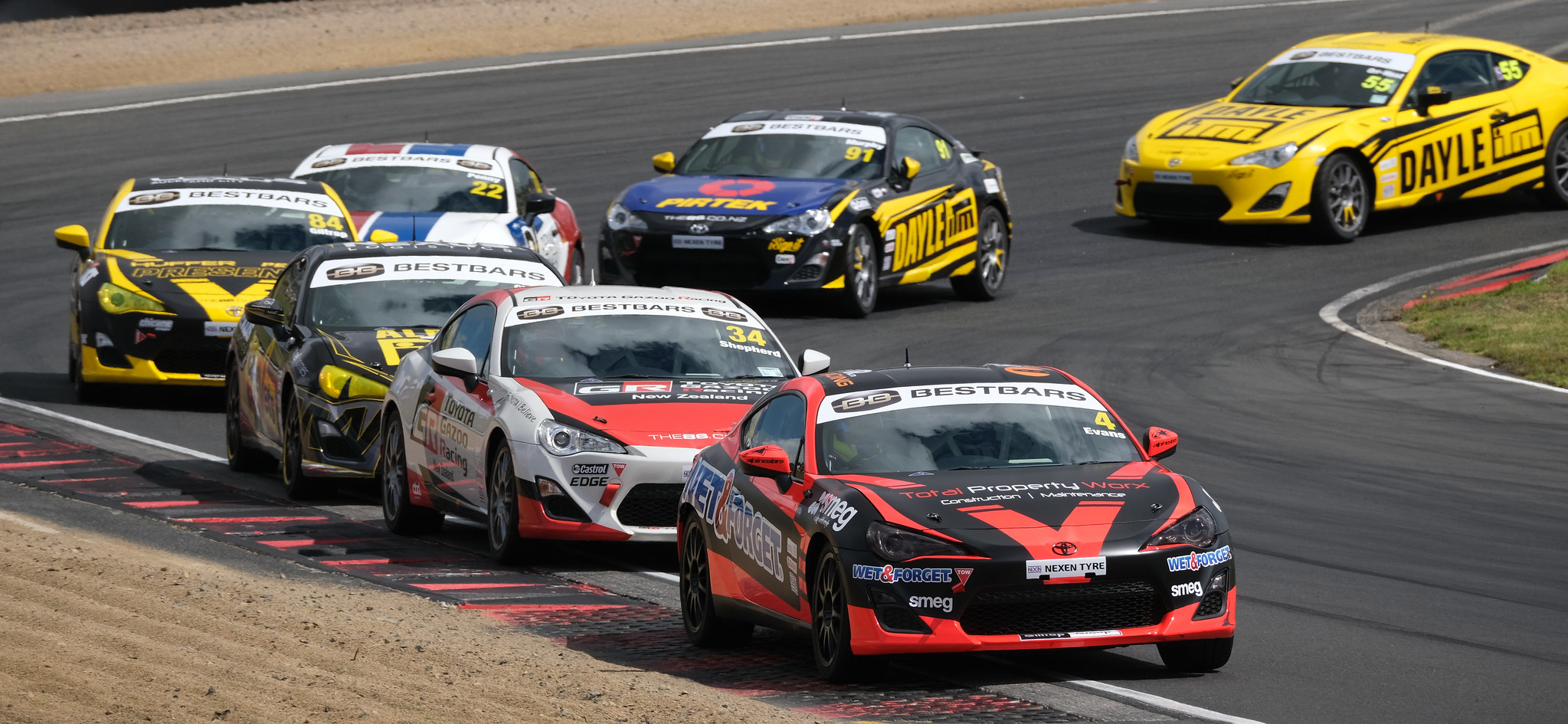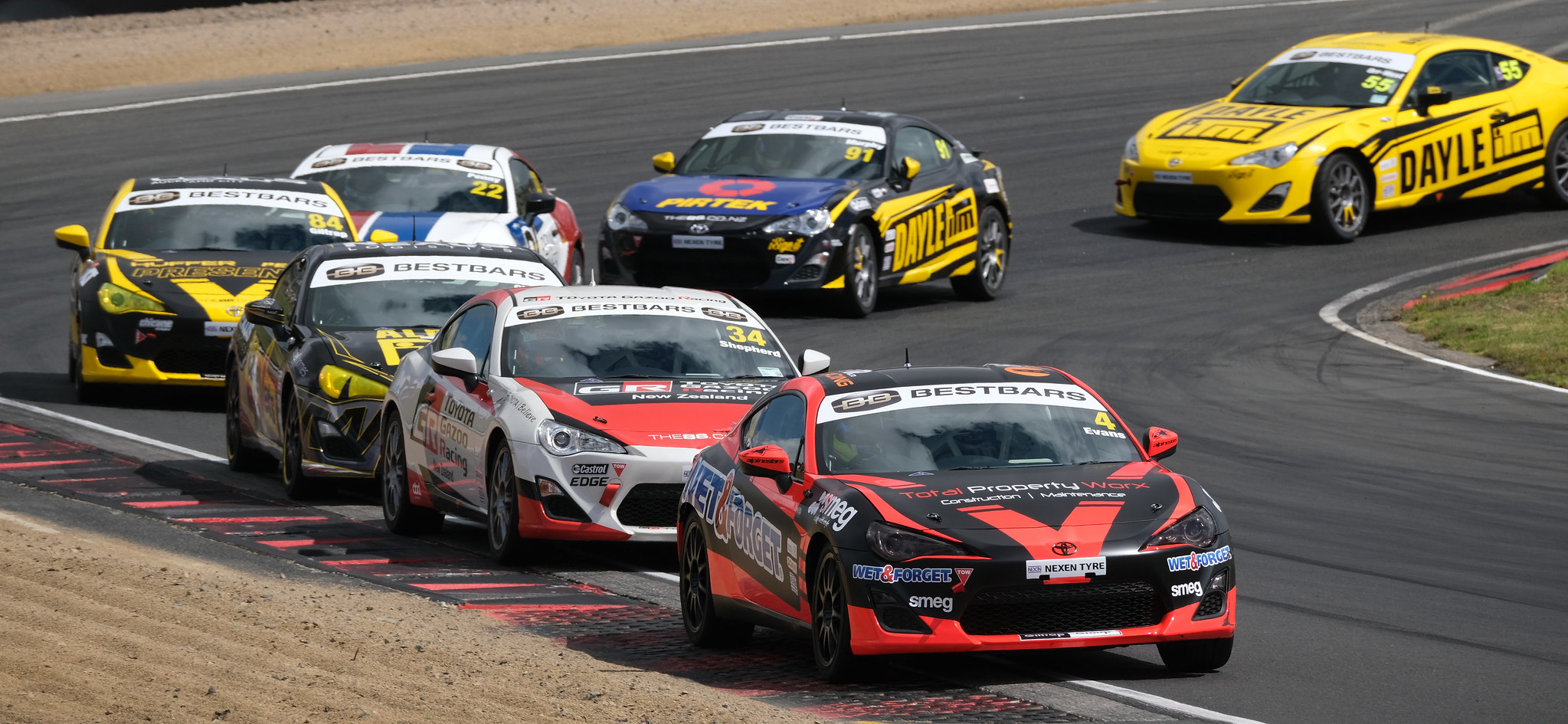 Consistency and speed gives Evans the series lead
Consistency was the key over the weekend for Simon Evans as he took one win and the championship lead after the first round of the 2021 Best Bars Toyota 86 Championship.
Evans, the most experienced and successful racing driver in this year's competition, is still learning how to unlock the maximum speed from his Wet & Forget Toyota 86 but still managed to take a win and two second place finishes in an impressive first weekend in the category.
Ryan Wood took two wins – Race 1 and Race 3 – on a hugely impressive opening weekend of the 2021 championship for him and it was only his fourth place in very changeable conditions in Sunday morning's race that cost him the early series lead.
In a weekend of fabulous racing action at the 66th New Zealand Grand Prix, the 15 cars in the Best Bars Toyota 86 Championship once again provided some of the closest racing. Evans wasn't the only one making an impressive category debut either.
Rowan Shepherd had enough speed over the three races to demonstrate that he will be a championship contender and Marco Giltrap was another to catch the eye with his three drives over the weekend.
Ronan Murphy also impressed with his pace. All three ran in the mini endurance series at the end of 2020 and clearly put what they learned to good effect in the opening 2021 sprint round.
Brock Gilchrist, in his third season in the category, also looks like an early contender in the CareVets car and he left Hampton Downs ahead of Shepherd, Giltrap and Murphy in third overall.
Veteran John Penny was another to feature during the weekend, the Masters Class racer leading Sunday morning's race in fine style early on. He sits in seventh place in the points ahead of Justin Allen, Christina Orr-West with Mark Mallard rounding out the top ten.
There's only time to take a quick breather before the second round, which takes place this coming weekend at Hampton Downs again at the TOYOTA GAZOO Racing Festival, on the national circuit.