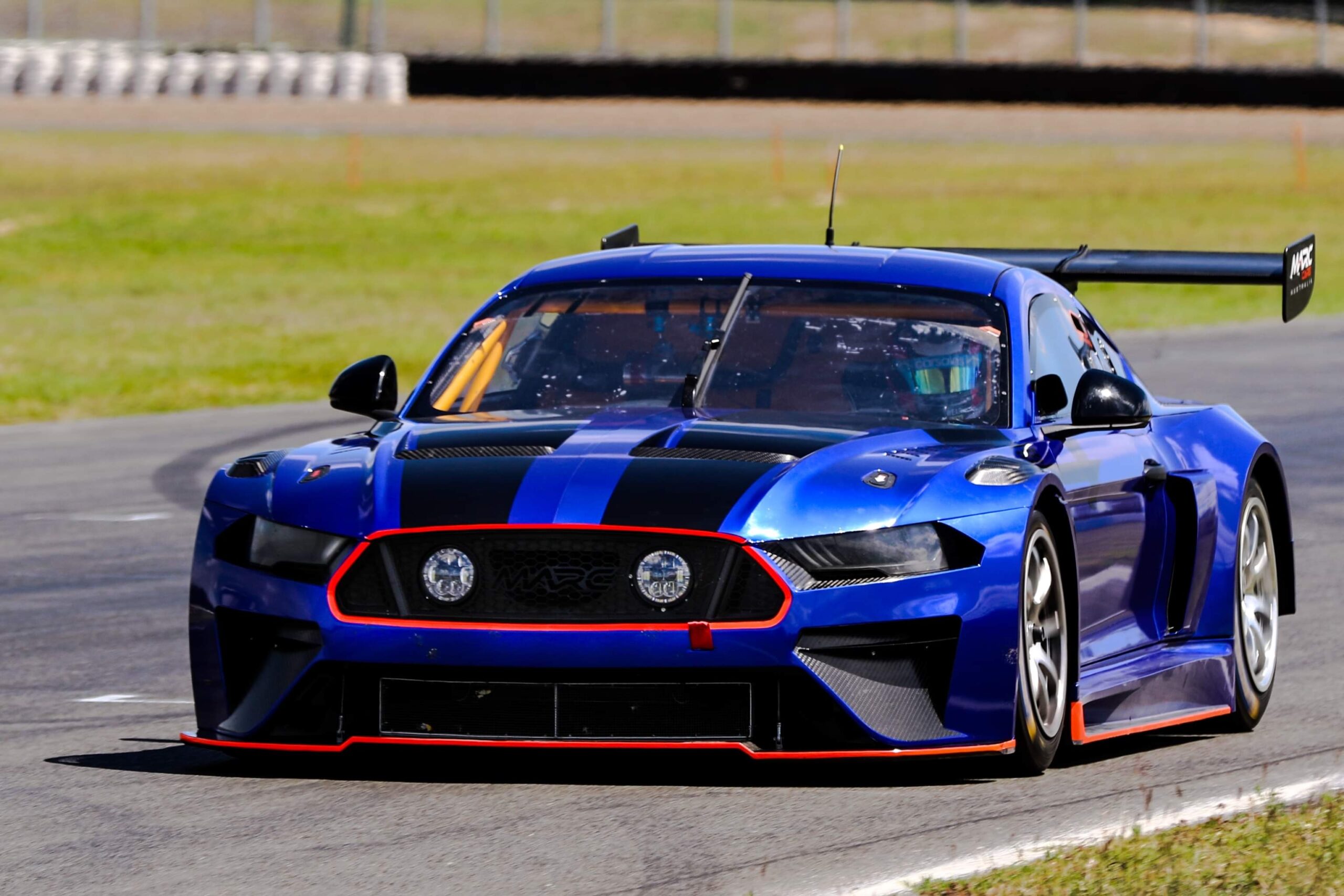 Collins Motorsport launches New Zealand's 1st MARC
Collins Motorsport had plenty to celebrate last year, Sam Collins and Nick Ross won the NZ Endurance Title (1hr) in Class C and showed incredible pace around the Highlights Motorsport Park circuit.
Team owner Paul Collins is not the sort of guy who likes to sit still. This weekend New Zealand will witness the first MARC Cars Australia, MARC II V8 compete on our soil at the 66th NZ Grand Prix weekend at Hampton Downs, it is expected to attract plenty of attention from interested parties.
The Collins Motorsport MARC II V8 will line up to take on the BNT V8 field over three races in its first official shakedown on the right side of the Tasman with Sam Collins steering. With the car arriving prior to Christmas, Sam has only done 15 laps at Taupo last weekend before celebrating his wedding anniversary.
The MARC, a Ford Mustang styled, carbon fibre endurance race machine packs 630 hp from its 5.2l Coyote Brabham heart. It will undertake a full 3hr campaign in both the North and South Island Endurance Series plus the New Zealand Championships in November.
"The MARC felt great, it's down on horsepower from our Roush Yates Mustang, but felt superior in all other areas. I'm looking forward to building my seat time over the weekend and exploring the car" said Sam Collins.
Angus Fogg has been confirmed to drive the Collins Motorsport NASCAR powered Mustang, also in the BNT V8's this weekend, providing team sponsors and fans double the action.
"The team and I can't wait to see our two cars on track at the same time. The MARC is a phenomenal car and I expect we will see them become a popular choice here" said Paul Collins.
The MARC will compete in Class D in the South Island Endurance Series.