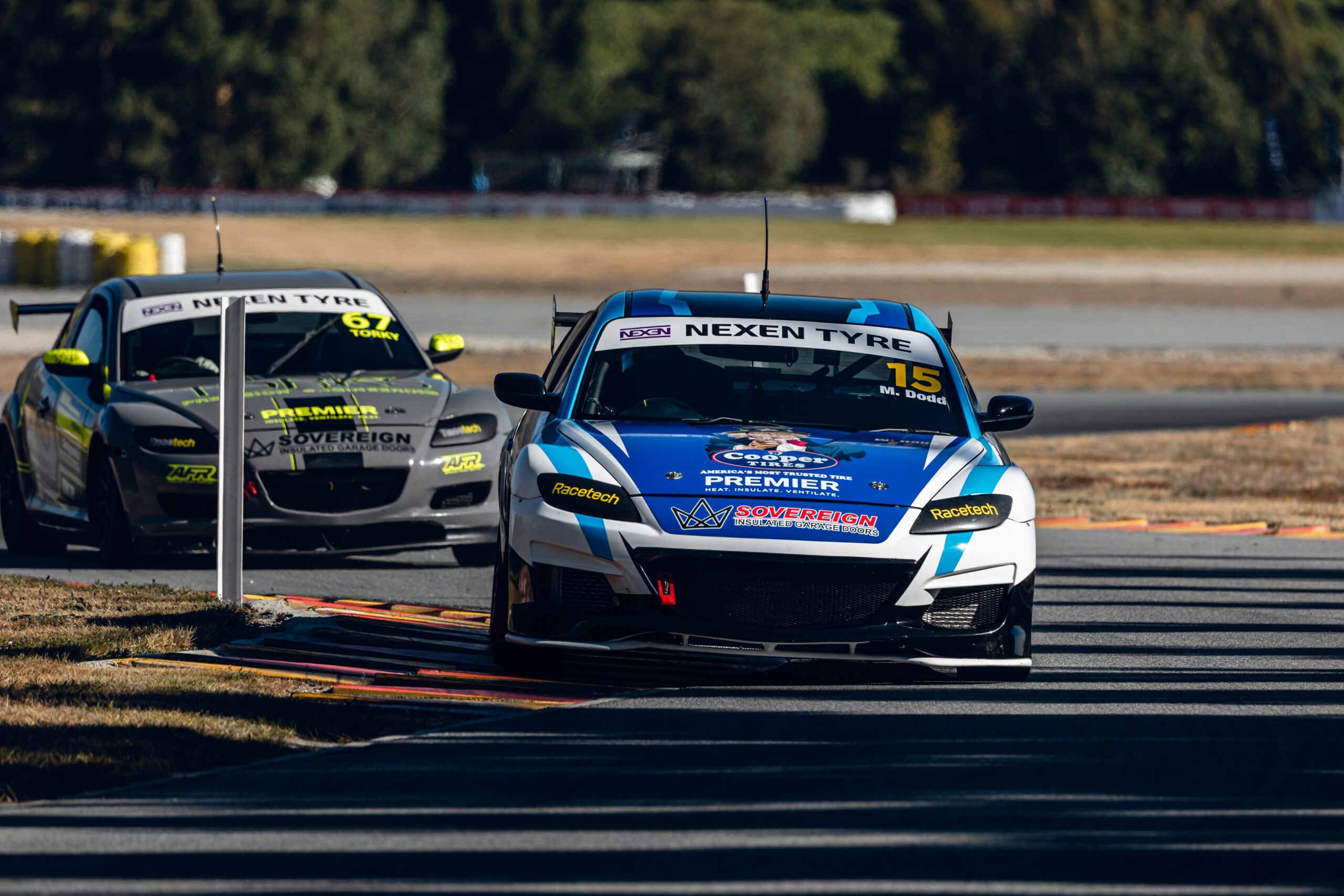 Collins Cameo adds Interest to Opener
The opening round of the Nexen Tyre NZ Mazda Racing South Island Championship kicks off at Levels Raceway in Timaru this Saturday with the prospect of some close, door handle to door handle racing.
A quality field has been assembled with a cameo appearance by local South Canterbury driver Brent "Bones" Collins sure to create interest. Collins is only making a one-off appearance at this stage but whatever he drives he drives quickly as shown by the fact he won the inaugural Toyota Racing Series in 2005 against names such as Brendon Hartley and Chris Pither.
Collins will meet strong opposition with Matt Horne of Masterton making the trip south hot on the heels of a race win and finishing second overall at the opening round of the North Island Championship at Manfeild Circuit Chris Amon recently. Horne also celebrated one hundred continuous starts in the series at that meeting. Horne also finished second overall in the South Island Championship last season. Series spokesperson Lindsay Dodd says, "Horne is a big supporter of the South Island rounds and will carry form into this Saturday's meeting."
Rangiora driver, Shane Padget, will be one of the big threats returning to the series with last year's championship winning car. Padget has worked to improve the car and has it going quicker than before. Fellow Rangiora driver Dalan Price returns for his second season with a fresh engine after finishing third in last year's points. He has suffered niggles and teething problems over the past few months but is expected to be on the pace.
Matt Dodd of Christchurch had a tough run last year but returns for his third season in a really good position. While he enters his third season, he is still a motor racing rookie having had less than ten starts in any form of racing. Dodd's car has been rebuilt since January and pre-season testing suggests he will be right on the pace. Dodd is pumped and definitely ready to go.
Dunedin driver Russell Burgess has a new car for this season although just days before the season opener it was only just getting a rollcage fitted. He will be thereabouts, and is always entertaining.
The series welcomes two new competitors with Christchurch driver Nathan Haylett and Prebbleton's Chris White joining the action. Haylett has purchased an ex-Dark Horse Racing car from President of the series, Leo Bult, and that pedigree guarantees it will be extremely well prepared while 15-year-old White comes from a kartsport background where he has been very successful. It is his first foray into car racing and he comes armed with an ex-Steve Brown Dark Horse Racing car, a top five car last year.
There are two entries in the Historic section, last years' South Island and National Historic Champion, Ken Thompson of Dunedin and another of the Collins' family, Brent's brother Hamish, in an evergreen Series 1 car.
The cars will contest qualifying and three races on Saturday.
Spectator admission is just $10 each and children 16 & under free.
The series' next events in the South Island will be in January with outings that double as National rounds at Mike Pero Motorsport Park, Ruapuna, Christchurch and Levels Raceway with full grids anticipated.