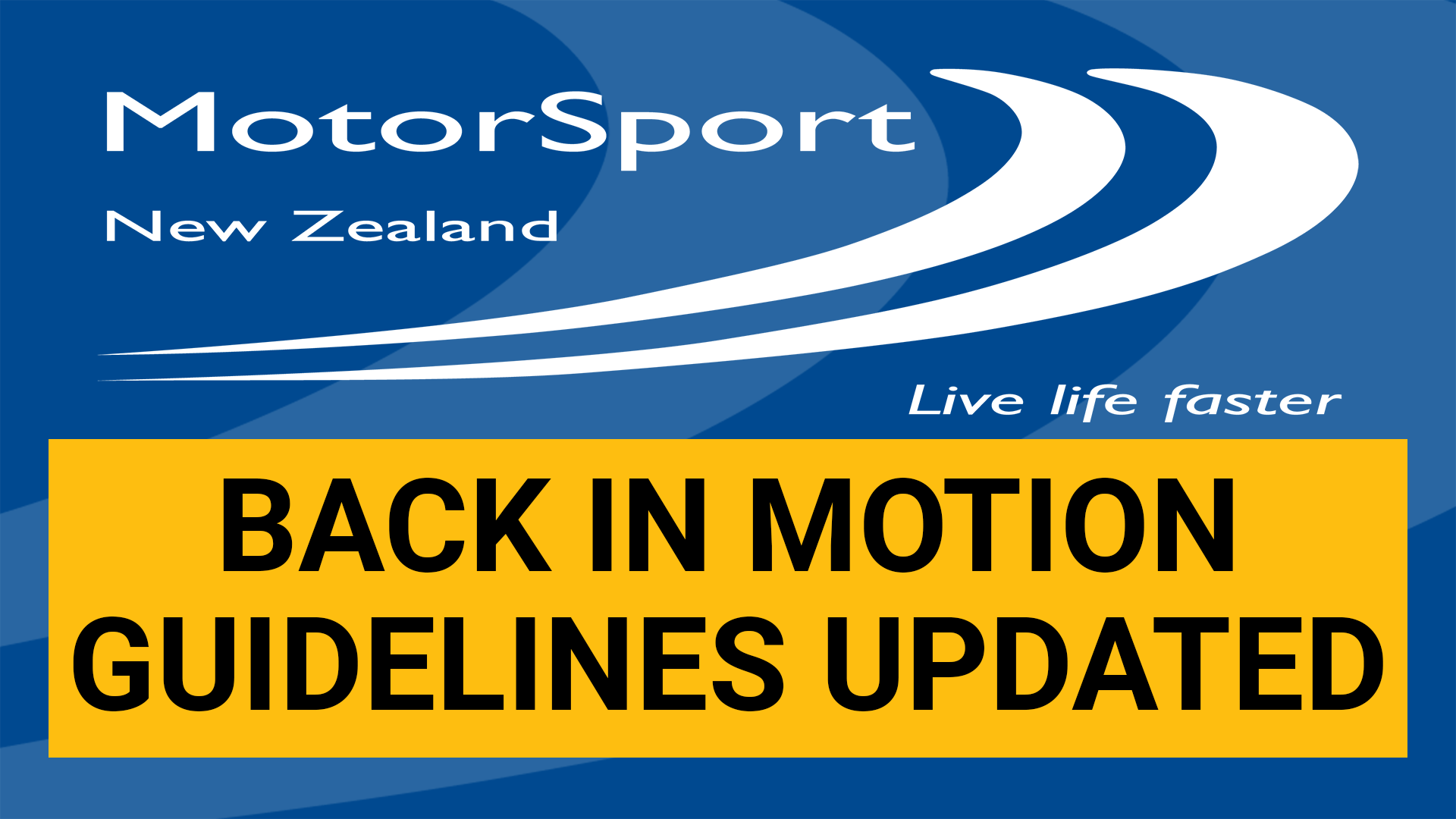 Changes to COVID-19 Protection Framework
The New Zealand government has announced changes to the COVID-19 Protection Framework that will come into effect from 11:59pm Friday 25 March. MotorSport New Zealand has updated the Back in Motion guidelines to reflect these changes.
Key changes to Back in Motion guidelines from 11:59pm Friday 25 March:
Outdoor gathering limits removed
Indoor gathering limits increased to 200 people
Facemasks are no longer required outdoors
NZ COVID Tracer/Contact Tracing no longer required
---
Changes to My Vaccine Pass requirements from 11:59pm Monday 4 April:
The government has announced that the requirement to present a My Vaccine Pass at events will be removed. MotorSport New Zealand will not require the use of My Vaccine Passes at permitted events, however, businesses, organisations, venues and clubs can choose to make this their own requirement if they wish.
It is important to note that until 11:59pm Monday 4 April My Vaccine Passes are still a requirement at motorsport events as per the government's current regulations. An updated Back in Motion document will be issued in preparation for this change closer to the time.
---
The latest Back in Motion guidelines are available to download at the link below and on our website.
As always if you have any questions or concerns, please contact the MotorSport New Zealand team who will be able to help you out.