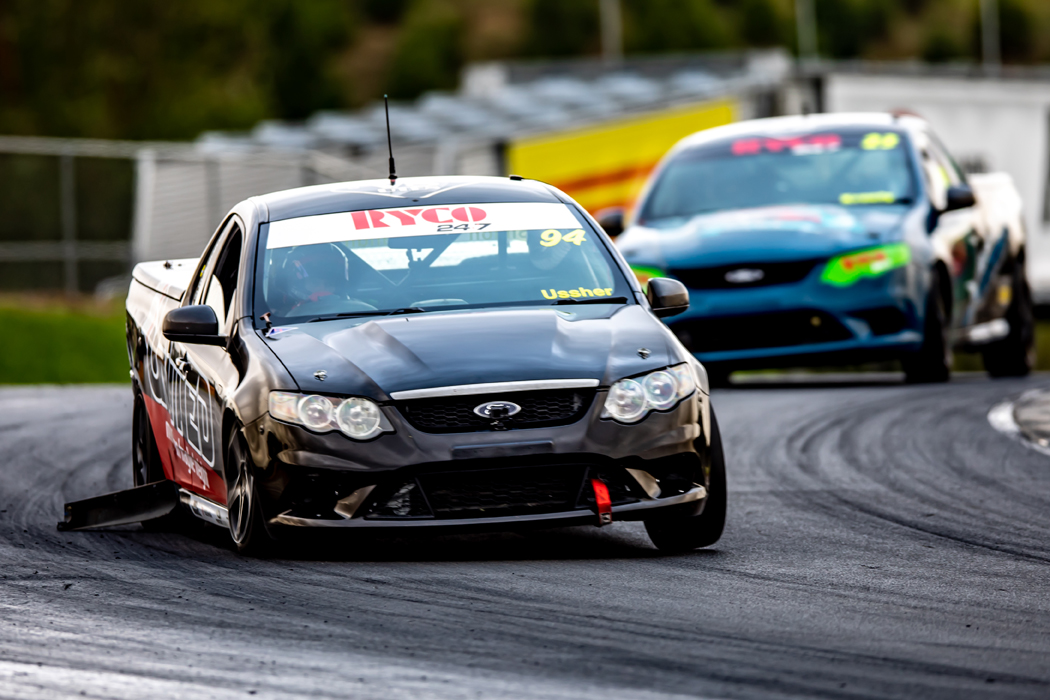 Championship heats up as the V8 Utes hit Pukekohe
After the carnage at the first round of the RYCO 24•7 V8 Utes racing series, Round 2 of the championship at Pukekohe promises even more no holds-barred action.
Several drivers have proven themselves capable of winning races after three different drivers have already notched up wins. So racing will be closer than ever as four Fords and seven Holdens line up on the grid at Pukekohe. Plus, as the two new drivers who've joined the series are already settling into their new utes, lap times are falling and intensity is rising.
Licking his wounds from a bruising first round is the championship's rising star Shane Dias. It's not only panel damage Shane has been sorting out during many late nights working on his TimberWorld-backed Holden over the past fortnight. An elusive engine misfire plagued his performance at Hampton Downs, yet Shane still managed to win one race and score two 3rd places. "We're pretty sure [the misfire] is a cooling issue, but we've changed a few other things – fuel pump, cam & crank sensors, leads and plugs just to try and cover all bases."
Newcomers Bruce McRae and Daniel Ludlam sliced several seconds off their qualifying lap times during the four races last round, so expect to see them in the thick of the action during Round 2. David 'Shaggy' Lowe will be back in the RYCO 24•7-backed Holden VE as he awaits parts from Australia to get his Ford BF ute back on track. Yet after his successful first outing, some have speculated that he should defect to Holden permanently and keep building on his success.
Some of the V8 utes suffered collateral damage during the close racing in the previous round. So Jake Stoneman – who handles race preparation for several teams including demolition man Peter Ward's race-winning Holden – has had his hands full sorting out a range of issues.
There'll be practice sessions for the RYCO 24•7 V8 Utes at 1130am and 2.35pm, with qualifying at 4.15pm on the Friday. Gates open to the public at 9am Saturday, Race 1 is at 11.26am, Race 2 at 1.54pm then Race 3 at 3.44pm that afternoon.