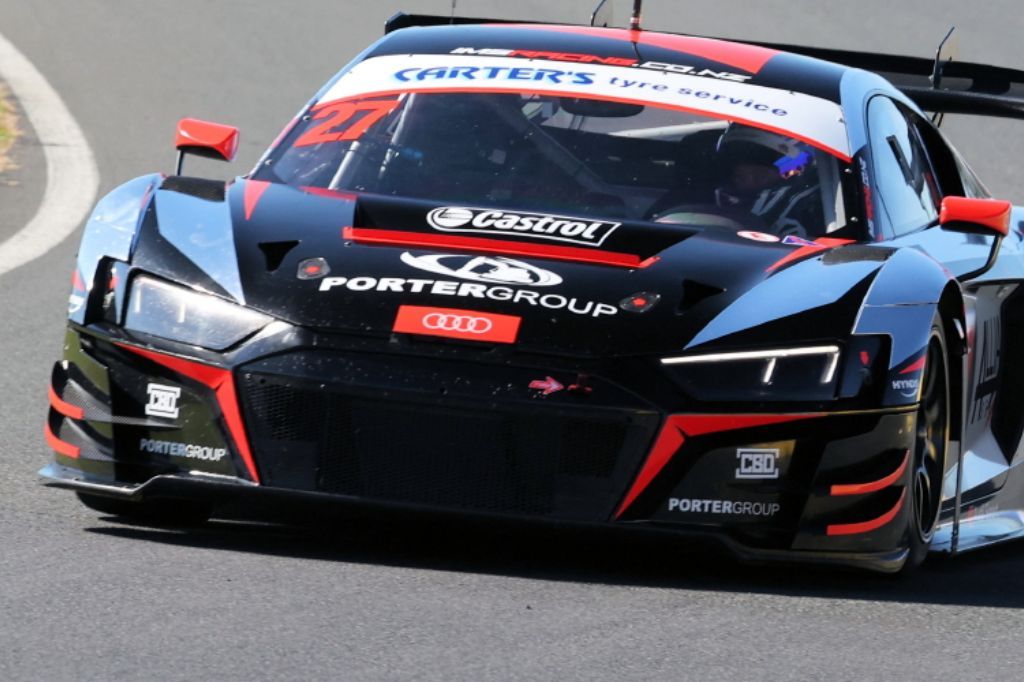 Champions return for second round of Golden Homes North Island Endurance Series
Reigning North Island and national endurance champions Jonny Reid and Neil Foster make a welcome return to the track this weekend as they make their first appearance in this year's Golden Homes North Island Endurance Series aboard their Audi GT3.
This car – as is the case with the other Audi cars run from the International Motorsport stable – is right up to the latest specification having had the evolution parts fitted pre-season. Around a circuit both Reid and Foster are familiar with, it should be a force to be reckoned with.
Victory in the Golden Homes Three Hour they will contest, however, is far from guaranteed with the field swelling from Round 1 and including plenty of competitive opponents.
Topping those opponents will be round one winners and IMS team mates Andrew Waite and Sam Fillmore in their latest spec Audi. Greg Murphy will pair up once again with Shane Helms in the only Renault RS01 racer in New Zealand while one of the stars of the first round, son Ronan Murphy, will be out again with John Penny in his newly-acquired Aston Martin.
The combination was fast at the first round and will be hoping to make significant steps forward at Taupo. Another new combo hoping to find their feet this weekend will be Paul and Ant Pedersen aboard their brand new Mercedes SLS – pictured above.
Hamilton Asphalts duo Chris van Der Drift and Lance Hughes will be hoping their new Lamborghini GT3 doesn't fall foul of the noise police at this round, and with a clean run they could also be a major force around Taupo. Hughes' older Nissan GTR will be running in the hands of Allan Sargeant and Matt Gibson and could be another to watch.
Sam Collins steered the family run team's MARC Mustang to victory leading home John Midgley's V8 SuperTourer in the One Hour race at the first round and this weekend could see a similar battle rage especially as the Collins team now finally seem to be on top of reliability. A bigger grid in this category is also good news for the fans.
The Two Hour race had the biggest field of the Pukekohe weekend and that should again be the case this weekend in Taupo.
With a field restricted by outright pace, the Pukekohe Two Hour field as usual produced plenty of great racing and incredible variety across the field. The first four cars home were a BMW, a Seat Supercopa, a V8 Ford Ute and a Toyota 86! Stand by for more variety and some fantastic action again this weekend.
Practice for all categories and qualifying will take place on Friday with the big day of racing on Saturday starting with the Two Hour, followed by the One Hour race and then the big Three Hour.