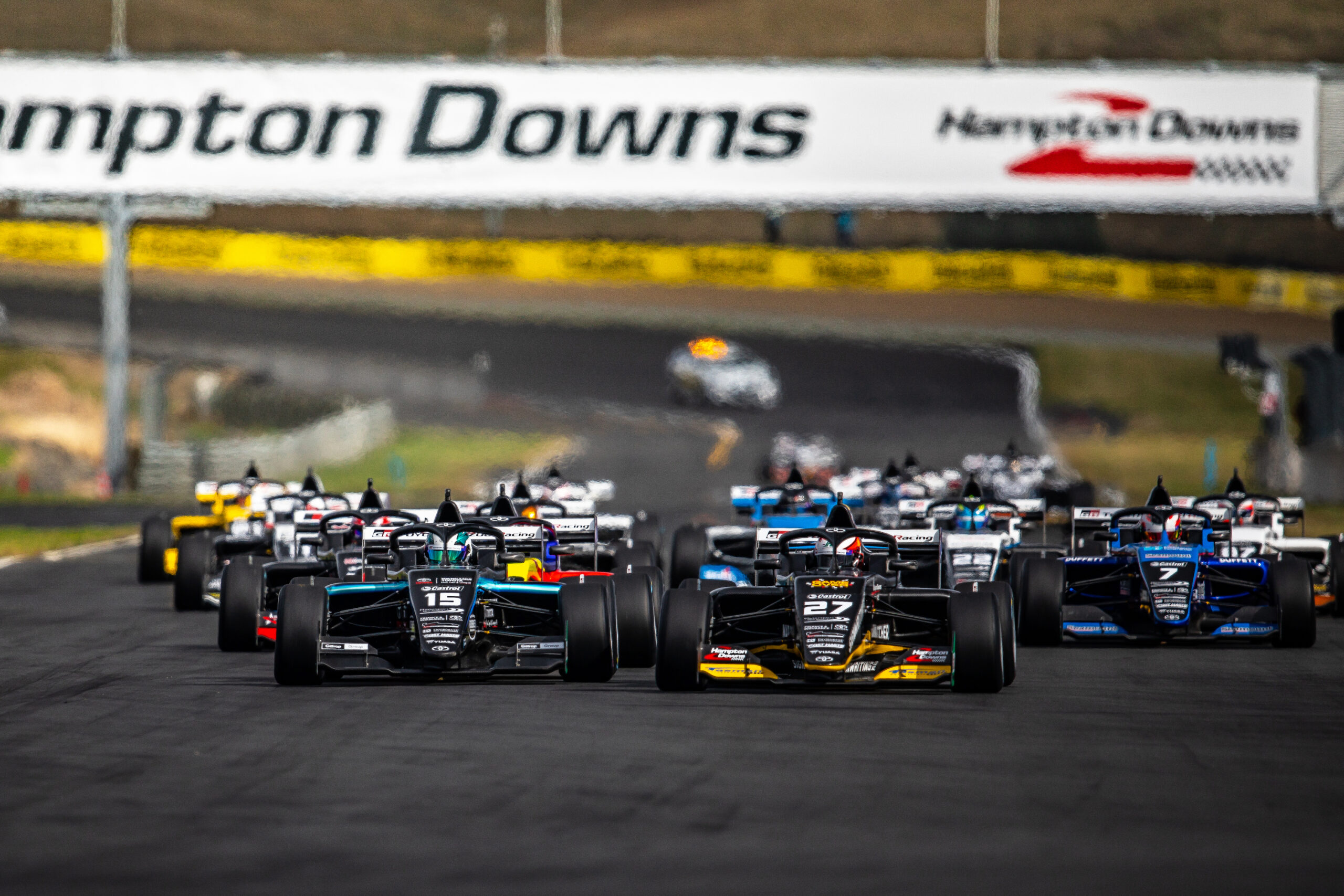 Dates set for 2023 MotorSport New Zealand Premier Race Championship
The calendar for the upcoming 2023 MotorSport New Zealand Premier Race Championship Series has been confirmed. An action-packed eight-round series has been announced and will headline the FIA recognised international championship, the Castrol Toyota Racing Series.
The famed Castrol Toyota Racing Series will return in fullness for the first time since the pandemic began. The New Zealand Toyota 86 Championship will also feature in the Series, with both championships attracting Supercars Superlicence points and TRS eligible for FIA Super Licence points, essential for racers wanting to make it to Formula 1.
South Island race fans will be the first to experience the new season of racing with the series getting underway on 13-15 January 2023 at Highlands Motorsport Park. The series will then head further south to Teretonga Raceway the following weekend on 20-22 January.
The series heads to Manfeild Circuit Chris Amon on 27-29 January then north to Hampton Downs on 3-5 February. The end of the traditional five-in-a-row segment of the series, conducive for international racers, takes place at Taupo International Motorsport Park on 10-12 February.
Taupo International Motorsport Park will also play host to round six of the series on 17-19 March before venturing south again to Manfeild Circuit Chris Amon on 14-16 April. The series will then wrap up at Pukekohe Park on 5-7 May.
"We're excited to be able to confirm these dates for our championship classes," said MotorSport New Zealand CEO, Elton Goonan.
"It's shaping up to be a great season of racing, especially with the Toyota Racing Series returning to its best with international drivers allowed in the country once again."
MotorSport New Zealand is in the final stages of formalising an agreement with a promoter for the 2023 and beyond Premier Race Championship Series. Further details of the 2023 Premier Race Championship Series, including the date and location of the 67th New Zealand Grand Prix, will be announced once this process is complete.