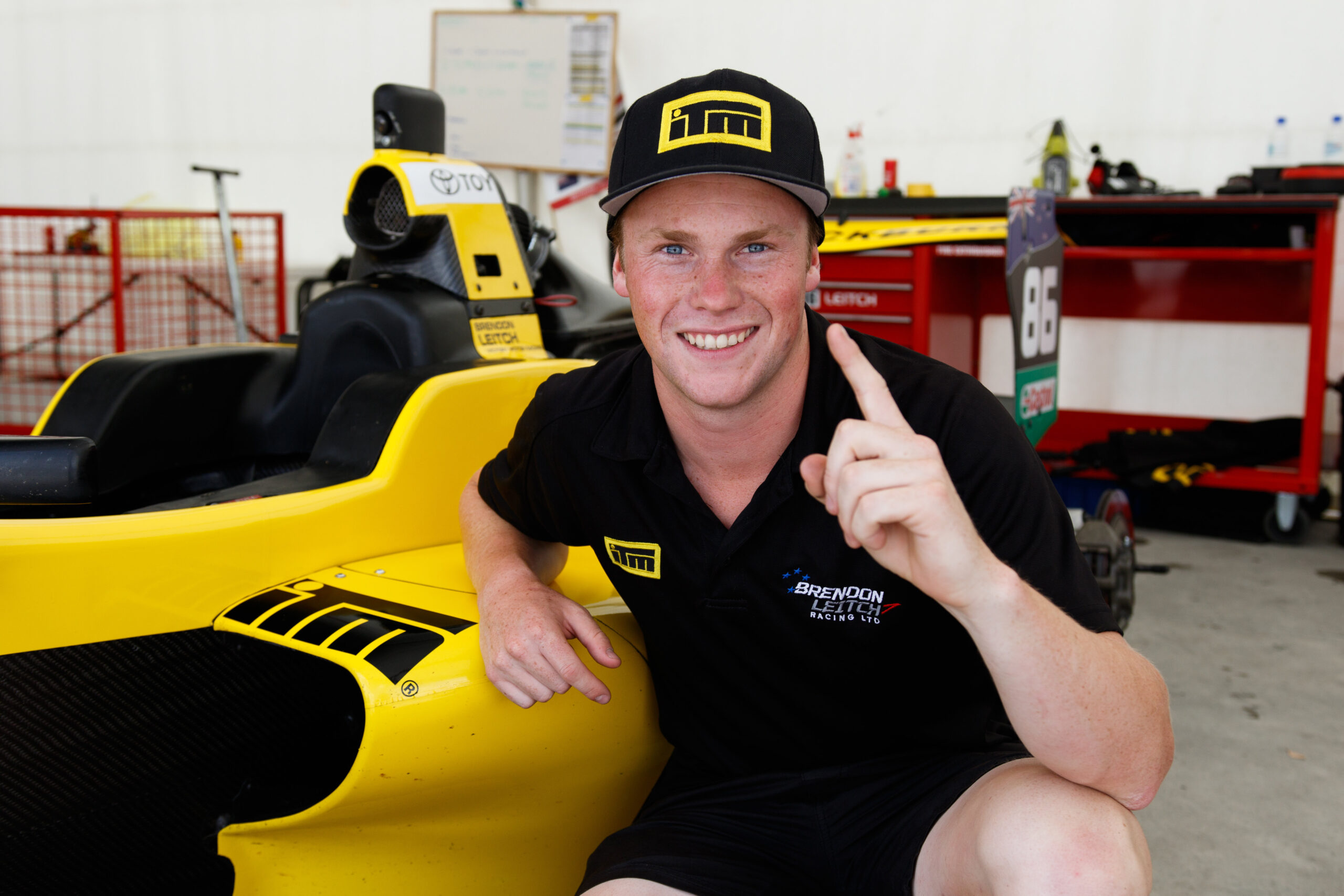 Brendon Leitch secures Formula 3 Asian Championship drive
New Zealand driver Brendon Leitch has confirmed he'll join BlackArts Racing in the Formula 3 Asian Championship next weekend.
Leitch will head to Malaysia in the first week of April to race at Sepang International Circuit on the Blancpain GT World Challenge Asia support card. The 23-year-old will drive with Hong Kong-based outfit BlackArts Racing in a team that will also feature Thomas Lüdi (Switzerland) and Tom Beckhäuser (Czech Republic).
Leitch's drive followed a two day test when he was drafted in by BlackArts to help set up cars and aid in driver training. During the two day test he eclipsed the series qualifying lap record.
"It was an awesome opportunity on an amazing track in a pretty quick car. It's probably the fastest car I've ever driven," explained Leitch. "It was quite cool because it was challenging to drive and required a different driving style. We were doing 197 kph around Turn 5 and Turn 6, which is a full commitment part of the track.
"It went really well, we went under the record by four tenths of a second. I think that was enough to keep them happy and they came back to me and we started talking about getting me in the seat for next weekend."
When he's not racing Leitch is either at home in Invercargill working at his father's workshop Leitch Motorsport and Restorations, or around the country with Downforce Auto Events and Training.  The drive is the next step towards his long-term goal of becoming a full-time professional racing driver.
"At the moment I'm trying to put as much focus as I can into finding a career pathway," he said. "It's pretty awesome to be picked out of a big group of people. It's a great opportunity and Asia is a great place to start. There's a huge market there for a lot of different cars. There have been a lot of successful Kiwi drivers that have made their way through Asia like Earl Bamber, Will Bamber and Jono Lester, so it's pretty cool to get on the bandwagon with them."
Team Principal of BlackArts Racing, Bill O'Brien said; "We are very excited to have Brendon in our driver line-up. He was out in Sepang testing with us two weeks ago and he was very impressive. We are really looking forward to next weekend and wish Brendon the best of luck."
Leitch's race weekend will start early with a four-day pre-weekend schedule of testing at the circuit before official practice and qualifying on Friday. Three half-hour races are scheduled across Saturday and Sunday.  He'll be once again supported by long-time backers Dayle ITM and will carry sponsorship from San Francisco-based motorsport-inspired clothing outlet OLOI, Inc.
"Obviously the team have put a lot of faith behind me to get me in one of these cars. I'm really thankful for the opportunity so I'll be trying to get the best results for them – hopefully starting with a pole position on Friday afternoon. We're looking really positive pace wise."
The Formula 3 Asian Championship is part of the burgeoning Regional Formula 3 landscape and is one step below the FIA Formula 3 Championship.
Media release: Richard Gee, Iconsport