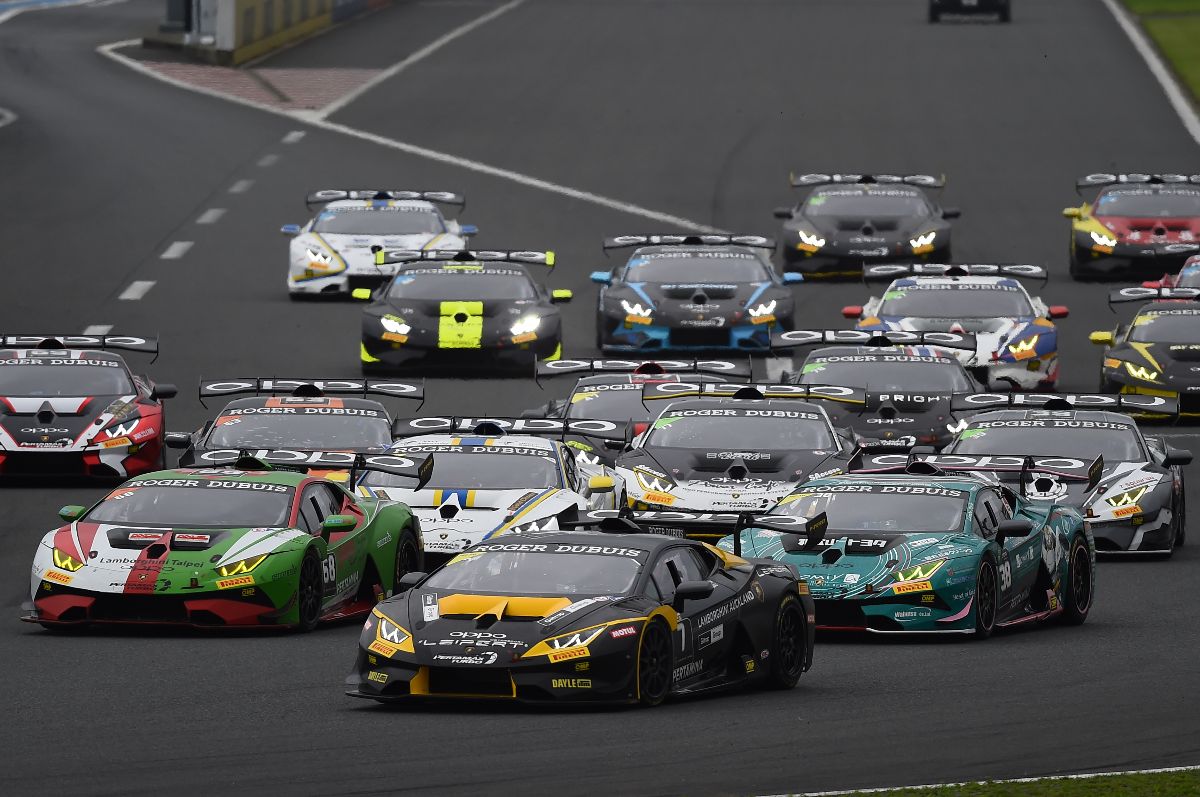 Korea next stop for Lamborghini racer Leitch
New Zealand driver Brendon Leitch heads to Korea this weekend for the fourth round of the Lamborghini Super Trofeo Asia and has a first overall race win in the series firmly in his sights.
The Yeongam circuit in Korea is another new venue for the Invercargill driver in a busy season where he is dovetailing racing in the Asian F3 Championship with his duties in the Super Trofeo Asia as part of Lamborghini's Junior Driver Programme. Four hundred kilometres south of Seoul, Yeongam was the venue for the Korean Grand Prix between 2010 and 2013 and is considered a challenging circuit to get right.
"It's a very technical track, even more so than some of the other tracks we have visited so far this season," said the Dayle ITM and Lamborghini Auckland supported racer. "It's going to be a matter of doing everything right again – get a good start, be in the mix and make sure we apply enough pressure to win.
With regular team mate Massimo Vignali unavailable for the weekend, Leitch's Leipert Motorsport team have recruited top amateur Welsh racer Jake Rattenbury to partner the Kiwi for the two races over the weekend in the spectacular all Lamborghini Huracán championship.
The former successful Ginetta Junior racer and British GT competitor has plenty of experience racing Lamborghinis, having won the Amateur class at the Super Trofeo World Final in 2014. He's also had time in international GT racing and won his class at the Dubai 24 hours earlier this year.
"He's got good racing pedigree for sure, so I am expecting he'll be straight into the groove and we can focus on speed and getting the most out of the car on the track," added Leitch. "We've been progressing every round and continually building momentum.
"We're all focussed on reaching the goal of winning outright and I am confident we can achieve that first race win. We'll be doing our best to ensure that it comes this weekend in Korea."
Practice takes place on Friday with qualifying and one race on Saturday and the second race on Sunday.
Caption: Leitch (leading here) is hungry to turn front running pace into a race win.
Picture Credit – Lamborghini Super Trofeo Asia Championship.
Media release: Richard Gee