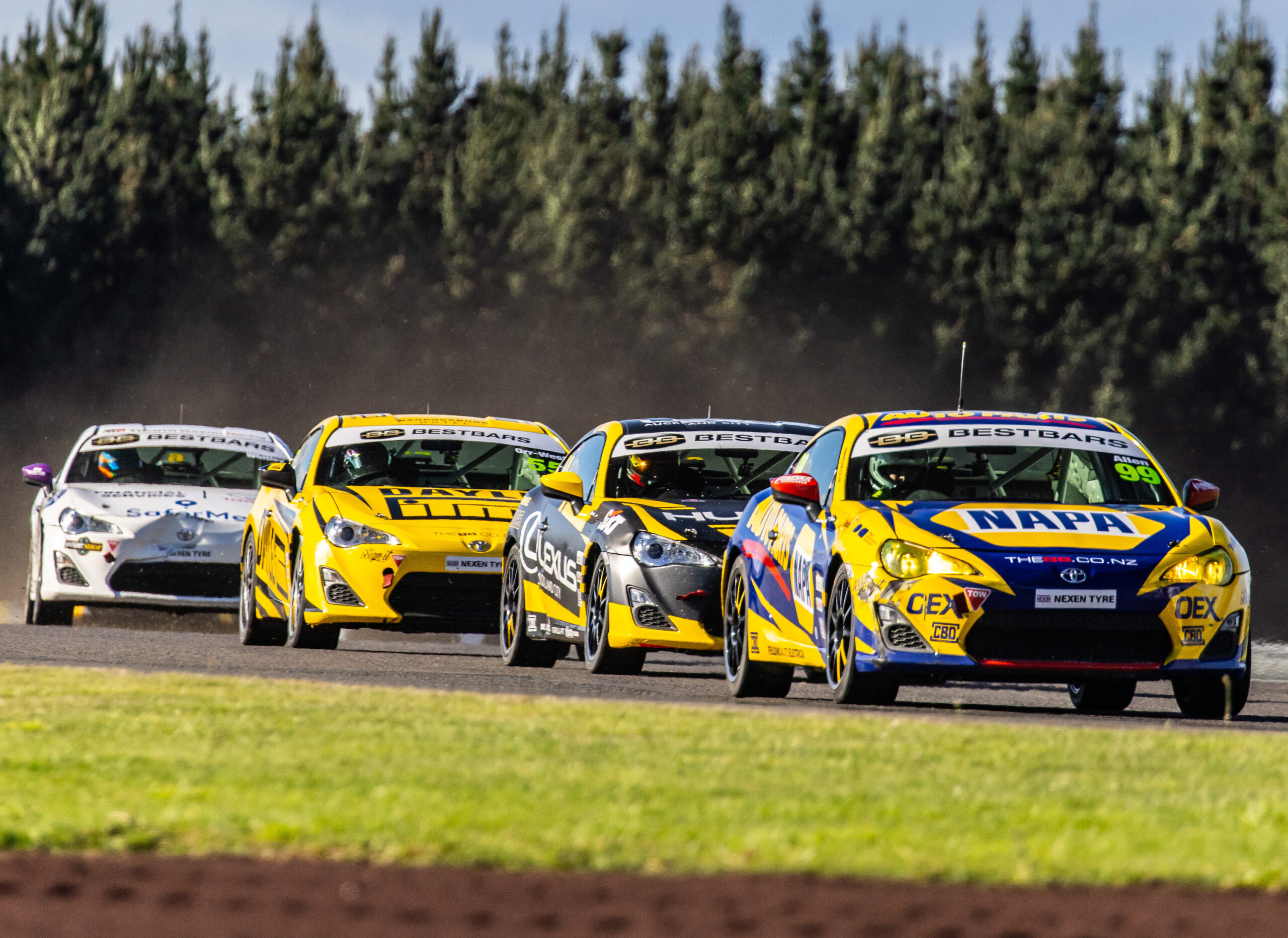 Best Bars Toyota 86 test on the line in Esport Lockdown Challenge
Toyota GAZOO Racing New Zealand have got behind the MotorSport New Zealand Esport Lockdown Challenge and will provide a free Best Bars Toyota 86 test to one lucky competitor.
Announced late Wednesday evening, the Esport Lockdown Challenge is a series of three iRacing events taking place to cure the boredom of lockdown. The first event, taking place on Friday night, will be the Formula First Festival held at Watkins Glen. Saturday will see a change in scenery with e-racers lining up in the GT4 Cup at Oran Park. The final event of the challenge is the 2KCUP 6 Hour Sunday Enduro at Bathurst where the victors will win a race car eligible for the 2KCUP Shield in real life.
Thanks to Toyota GAZOO Racing New Zealand, the stakes are now even higher for those entering the GT4 Cup. The winner of Saturday's event will get to test their skills in real life with a fully-fledged test in a Toyota 86 race car!*
The highly successful Toyota 86 Championship has established itself as a proven breeding ground for New Zealand's top driving talent. The championship boasts some of New Zealand's closest and most fierce racing all through the strong field of drivers.
Earlier this year esport ace Hugo Allan made the step up from MotorSport New Zealand's inaugural eRace Series into the Toyota 86 Championship and showed that esport is now a legitimate stepping stone into the real-life version of the sport.
All three events will be broadcast live on MotorSport New Zealand's Facebook, Youtube and Twitch accounts with renowned commentator Craig 'Sooty' Lord calling the action.
Full event details, including entry forms, can be found online at motorsport.org.nz/esport/lockdown-challenge.
*Terms and Conditions Apply