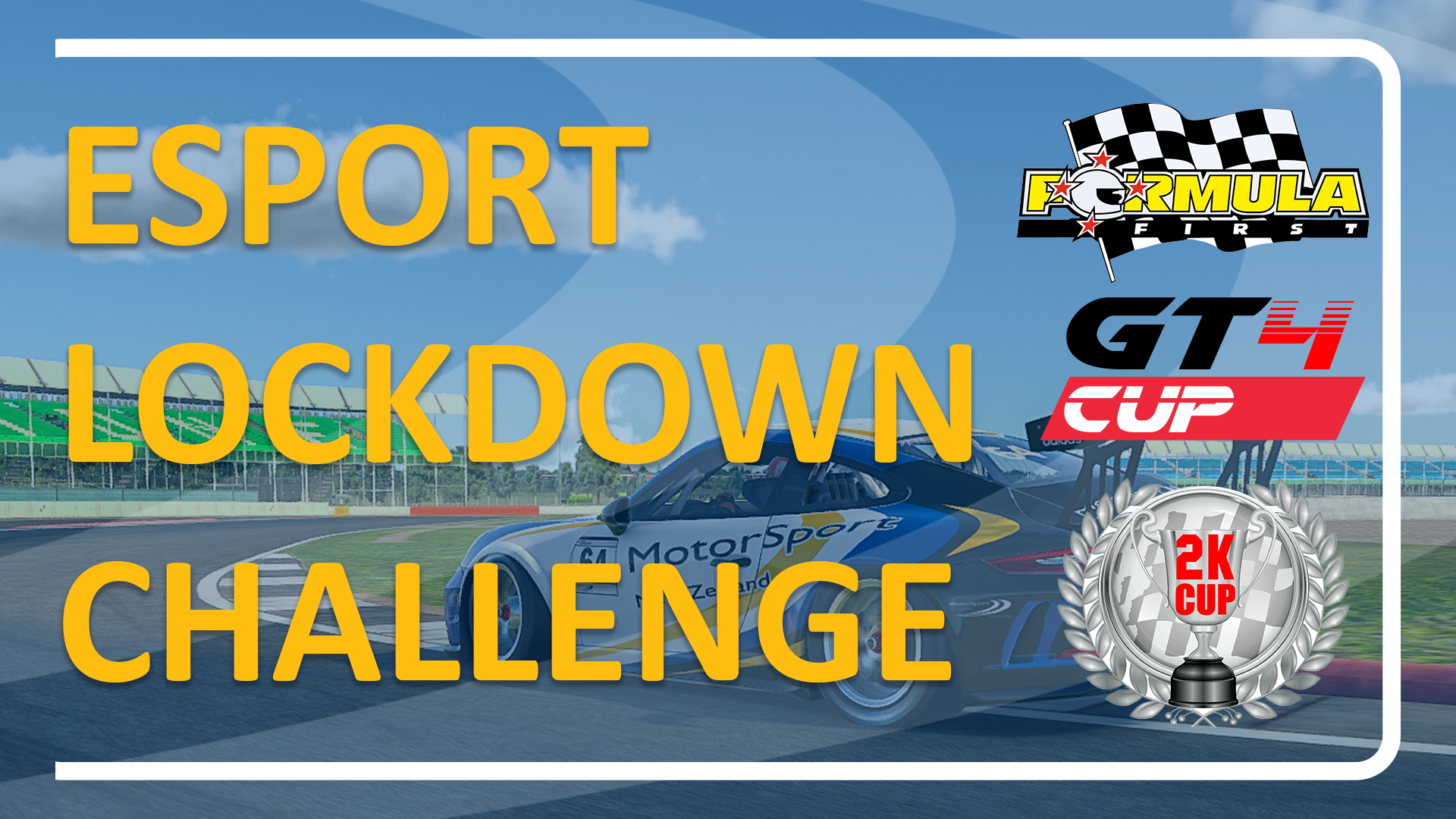 MotorSport New Zealand launches 'Esport Lockdown Challenge'
MotorSport New Zealand will hold a series of esport events as part of their new Esport Lockdown Challenge. The challenge will take place initially from Friday through to Sunday with the possibility of more events being added should COVID-19 Alert Level 4 be extended.
The first Alert Level 4 lockdown in March 2020 saw the popularity of esport and simulator-based motorsport skyrocket, with international championships such as Formula 1, IndyCar and Supercars all utilising the phenomenon. Back home in New Zealand, the biggest names in motorsport joined the popular 'Racing Local' series which raised funds for small businesses across the country.
Competitors will once again have the chance to race from their living room with three high-quality events on iRacing making up the Lockdown Challenge.
The 'Formula First Festival' will commence the challenge on Friday night. The festival format will see competitors battle for a spot in the winner-takes-all final in multiple heat races. The ever-popular Formula Vee race car will be used, just like in New Zealand's Formula First Championship, around the iconic Watkins Glen Cup circuit.
Saturday will see the 'GT4 Cup' take place around midday with a yet to be confirmed event format. Drivers will line up in their choice of GT4 spec machinery around Australia's famed Oran Park.
The challenge will then wrap up on Sunday with the 2KCUP's 6 Hour Sunday Enduro at Bathurst. Competitors will be put to the test in the Ford Mustang FR500 race car and will have the added complication of fuel, tyre and driver change strategy coming into play.
The winner of the 6 Hour Sunday Enduro will not only receive bragging rights but a real-life race car eligible to compete in the 2KCUP Shield.
All three events will be broadcasted live on MotorSport New Zealand's Facebook, Youtube and Twitch accounts with renowned commentator Craig 'Sooty' Lord calling the action.
Entry is free but limited for all events and organisers expect spots to fill up fast. Competitors can enter the Formula First Festival and GT4 Cup events at: https://zfrmz.com/gZ8Wp5Mhjb9a9qRroFl9.
Entries for the 6 Hour Sunday Enduro are to through the 2KCUP iRacing league. The top two drivers for each of the Formula First Festival and GT4 Cup events will receive preferred entry.