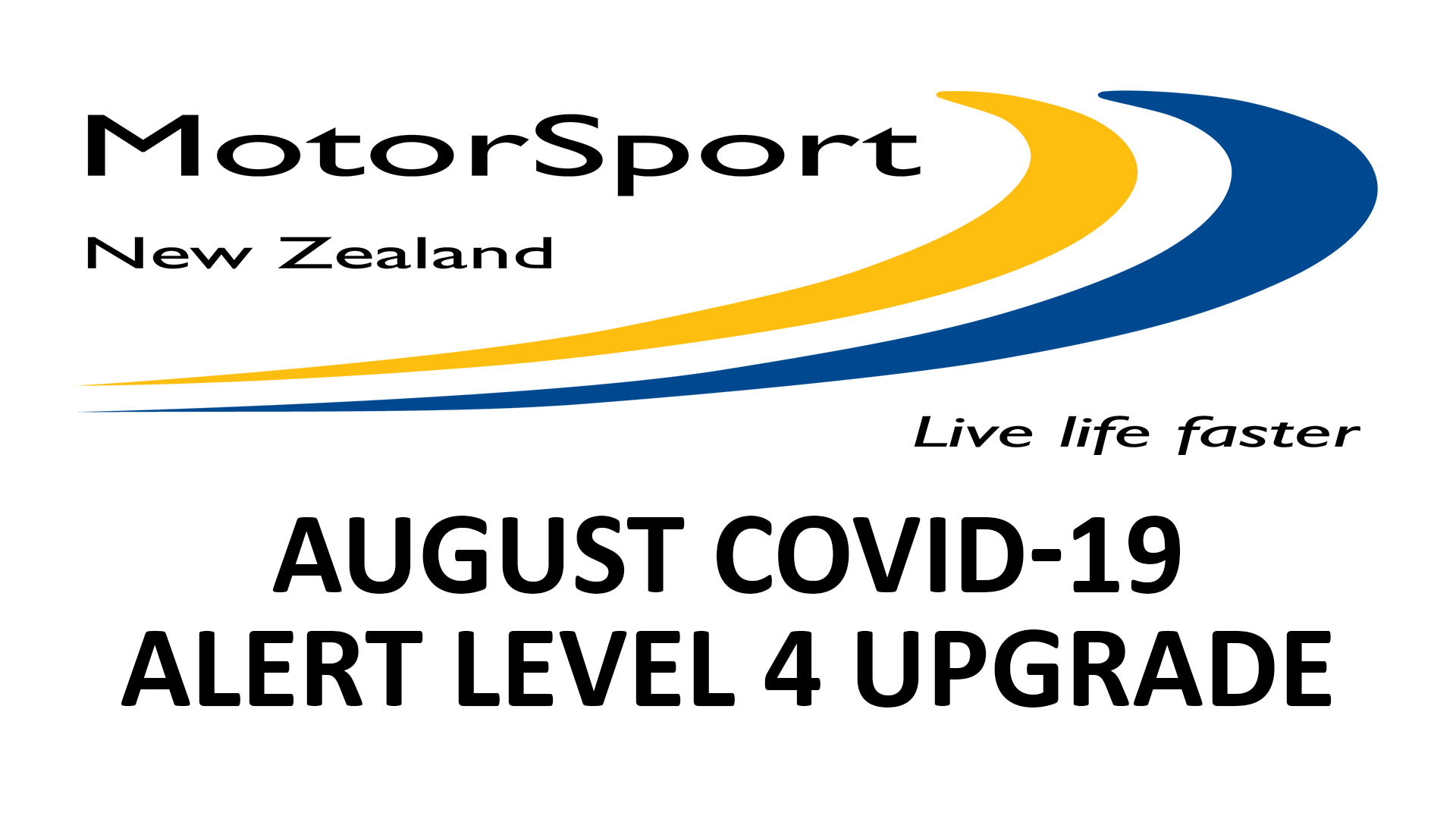 August COVID-19 Alert Level 4 upgrade
The government has moved New Zealand into COVID-19 Alert Level 4. At this stage, these restrictions are currently in place until midnight on Tuesday 24th August for Auckland and Coromandel and Friday, 20th August for the rest of New Zealand.
All events taking place in the wider Auckland and Coromandel areas will not take place as planned this weekend as these regions will be in Alert Level 4.
It is likely that the remainder of New Zealand will also be in Alert Level 4 if the government extends the restrictions or in Alert Level 3 if they relax the restrictions. In both cases, no motorsport events are able to take place.
We urge all competitors who were set to compete this weekend to wait patiently for communication from your respective event organisers who will provide you with an update on the status of your event.
Below is a reminder of the plans MotorSport New Zealand has in place for different alert levels:
Level 3 & 4:
No motorsport events are able to take place under Level 3 & 4.
Level 2: 
Under Alert Level 2 motorsport events can resume using our 'Back in Motion Plan'. This plan was successfully utilised in the previous Alert Level 2 restrictions to hold motorsport events.
The 'Back in Motion' document provides general guidelines for providing motorsport events during COVID-19 restrictions such as hygiene requirements, social distancing requirements and clarification around the number of people allowed at events.
What's next?
As the government makes further announcements, MotorSport New Zealand will continue to communicate how motorsport can operate under each set of restrictions.
As always, the MotorSport New Zealand team are happy to help out if you have any questions regarding COVID-19 guidelines or procedures or for anything else you need assistance with.
We also remind everyone to visit www.motorsport.org.nz/covid-19 for the latest information regarding COVID-19 and motorsport.