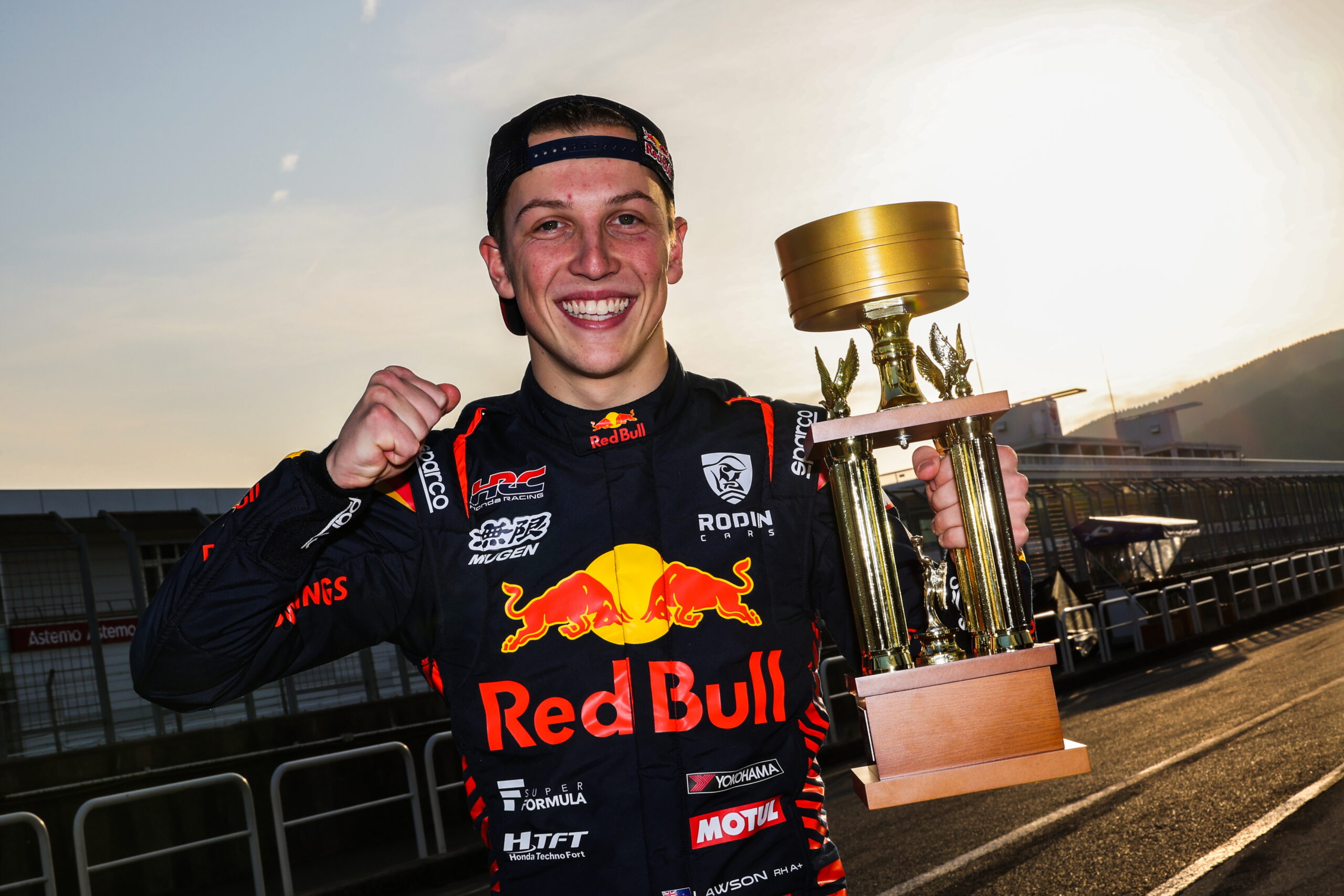 Another win puts Lawson in the lead of Super Formula
Liam Lawson snatched the lead of the Japanese Super Formula championship with an impressive win in Autopolis, his second in just four races.
It was an outstanding drive after dropping to third from his front-row start, pitting the first of the front-runners for his compulsory tyre change and then fending off a chasing pack of drivers on newer rubber for victory.
"We knew we had a fast race car but we needed clear air. We boxed early and caught traffic, so I had to try and pass as quickly as I could without losing time, because I knew these two [Miyata, and poleman Tsuboi] would go longer in the race," said Lawson.
A late Safety Car period put the pursuing pack on Lawson's tailpipe at the restart but he bolted away and managed to hold them out to the chequered flag.
Although on much newer tyres Lawson knew if he could keep them behind their new tyre advantage would soon even out.
"It's a very hard track to overtake on and I knew Tsuboi came out behind me and that I had to defend hard for three or four laps, and then it would settle."
Lawson's two wins equals the number his Team Mugen teammate Tomoki Nojiri scored last year to win the title. Unfortunately Nojiri was sidelined this weekend due to suffering a collapsed run which forced the team to substitute their double champion with Honda reserve driver Hiroki Otsu.
The 21-year-old Red Bull Junior is delighted to take the championship lead off Nojiri but is full of praise that he turned up at Autopolis.
"It's great for the championship obviously. The team did a fantastic job all weekend, the car was great. I have to give a big thanks to Nojiri san for sticking with us through the weekend and supporting us when he had his own situation to deal with and many drivers would not have been there."
Lawson now leads the championship by four points over Ritomo Miyata with five races to go, while Team Mugen has lept into a healthy 37 point lead over Team TOM'S in the Teams standings.
The Super Formula championship now heads to Sugo next month with Lawson expected to be back on Red Bull Formula 1 reserve duties in Spain a fortnight earlier.
Lawson's Super Formula campaign in Japan is supported by Rodin Cars, Giltrap Group, Turners, cumulo9, Porter Group and the Tony Quinn Foundation.