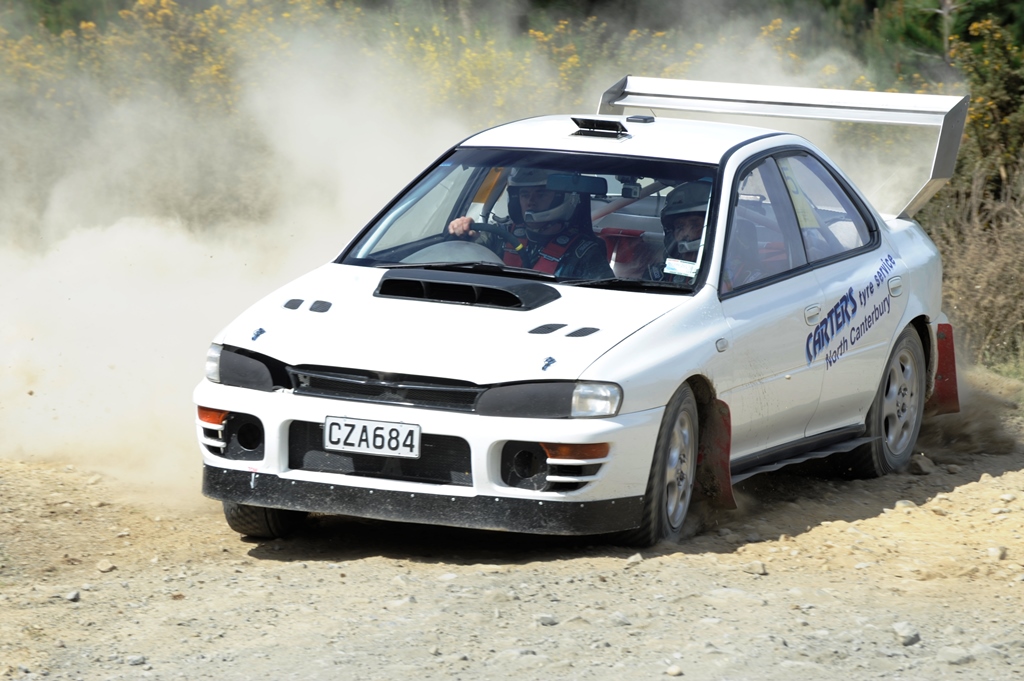 Affordable NZ Hillclimb Championship gets underway in Canterbury
Two days of timed sprints on closed hilly tarmac roads on Banks Peninsula kick off the 2017-18 New Zealand Hillclimb Championship over the weekend of 14 and 15 October.
Run by Ratec Motorsport Inc (the Rallies and Trials Enthusiasts Club), the two days of competitive hillclimbs form the first qualifying round of the respected NZ Hillclimb Championship, which is a 'gold star' MotorSport New Zealand (MSNZ) championship and sees the champion presented with a trophy at the sport's annual awards night in May.
NZ Hillclimb Championship co-ordinators Jeff Scott and Donna Elder are rapt with the line-up of tarmac and gravel hillclimbs awaiting this year's championship competitors and expect to see an impressive level of rivalry as competitors strive to get the best out of their cars.
Following the opening all-tarmac round in Banks Peninsula, the championship heads to Taupo and Pukekohe for two North Island qualifying rounds in November. Each round will feature one day on gravel and the second day on seal. Back to the South Island at the start of December, the Marlborough Car Club hosts two days of gravel hillclimbs, before February's final in Hawke's Bay.
Wayne Christie, MSNZ president, says, "MotorSport New Zealand is appreciative of the efforts of the organising car clubs involved and the work that the co-ordinators, Jeff Scott and Donna Elder, have put in to making the NZ Hillclimb Championship a success. Our national Gold Star Hillclimb Championship is a great opportunity for club level-and-above competitors to compete for a New Zealand championship at a relatively low cost."
"Some competitors might decide to specialise in hillclimbs with others using them to develop their skills and as a stepping stone to other events such as rally and circuit racing, which makes the NZ Hillclimb Championship an important component of our competitive activities in New Zealand," Christie says.
The following events have been selected for the 2017/18 championship:
NZ Hillclimb Championship
Organising Club
Date
1st South Island qualifying round
RATEC
14 October 2017 (Seal)

15 October 2017 (Seal)

1st North Island qualifying round
Taupo Car Club
4 November 2017 (Gravel)

5 November 2017 (Seal)

2nd North Island qualifying round
Pukekohe Car Club
18 November 2017 (Seal)

19 November 2017 (Gravel)

2nd South Island qualifying round
Marlborough Car Club
9 December 2017 (Gravel)

10 December 2017 (Gravel)

Final round
Hawke's Bay Car Club
17-18 February 2018
Those wishing to find out more about the NZ Hillclimb Championship, including registration details, can visit the website http://www.hillclimbchampionship.co.nz. To find out more about club level motorsport in New Zealand, visit the Facebook page: https://www.facebook.com/ClubSportSceneNZ/
NZ Hillclimb Championship – South Island qualifying round 1
AKA Repco 2017 Banks Peninsula Hillclimb Weekend
Hosted by RATEC http://www.ratec.org.nz
14 October: Pigeon Bay Road, Duvauchelle, Banks Peninsula – approx. 2.2km of seal, mainly easy flowing up hill.
15 October: Kinloch Road, Little River – approx. 3.2km of seal, with three tight corners and the balance is mainly easy flowing up hill.
Source: MotorSport NZ PR
Attached image of 2016-17 NZ Hillclimb Champion Matt Penrose is free to use. Please credit Kevin Coran.