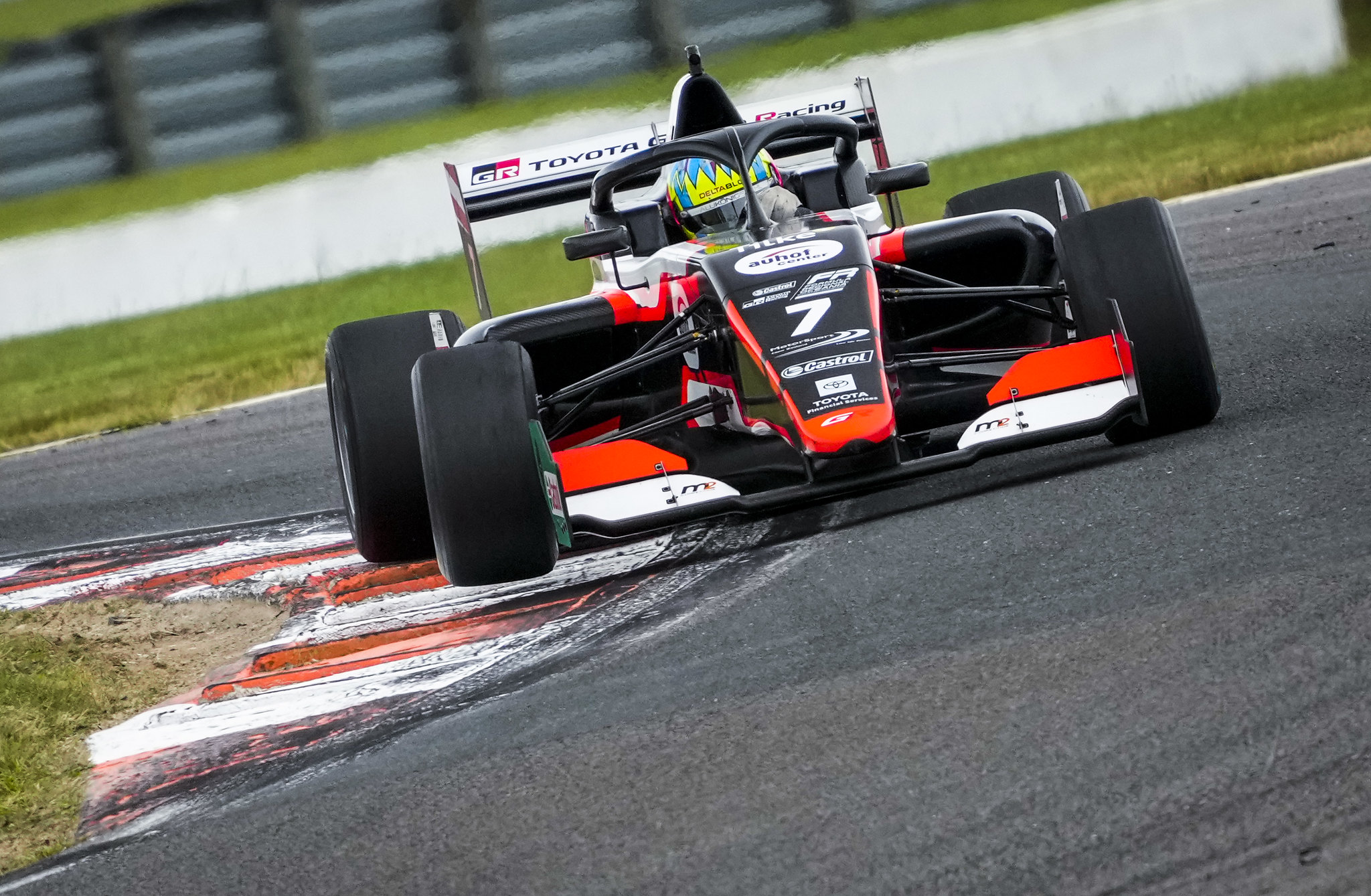 Advantage Wurz as Formula Regional Oceania opens final day
Charlie Wurz put himself in the best possible position for the final race of the 2023 Castrol Toyota Formula Regional Oceania Championship this morning, taking a sensational pole position at Taupo.
Wurz's lap – the fastest of the weekend – sets up a grandstand to finish to the championship with points leader Callum Hedge only managing fifth on the grid.
"We worked really hard last night. We changed basically everything on the car and it felt so much better this morning so I am really thankful for all of that hard work. The car was tip top. It was a good lap but there was still a little more to improve.
"I obviously had to do a good lap because if you make a small mistake it's costly here. You have to push on the limit though and it is a fine line here but we found that line and were able to go 100%.
"Yesterday we were a bit confused because our pace on Thursday was really strong. For sure got a lost a bit with the set up. But we've hit the right spot now and we'll be good for the race and hopefully won't use up the tyres."
Wurz also starts ahead of Hedge in this morning's second race – a reverse grid order based on the top eight from Saturday's first race – and he will be aiming to finish ahead of Hedge to at least claw back the current three point deficit he has to the Kiwi ahead of the Denny Hulme Trophy race.
A great last lap performance in a much cooler session saw Liam Sceats snatch the other front row starting spot late on. It looked certain to have gone to either Louis Foster or Laurens van Hoepen, but Sceats picked his moment well and nailed his best qualifying performance of the season so far. Van Hoepen eventually took third with Foster fourth.
Hedge was very quick early in the session but as the times tumbled in the dying moments couldn't shave off the two and a half tenths of a second he needed for pole position. David Morales bounced back from a tough Saturday to take the other spot on the third row of the grid while Kaleb Ngatoa and Adam Fitzgerald will line up seventh and eighth.
Completing the top ten for the feature race grid are Ryan Shehan and Josh Mason. Further down the order Chloe Chambers was lower than usual, opting to just scrub in her new tyres and use old rubber for the majority of the qualifying session. It could be a smart move for the American, who will start form pole position in the morning's reverse grid race.