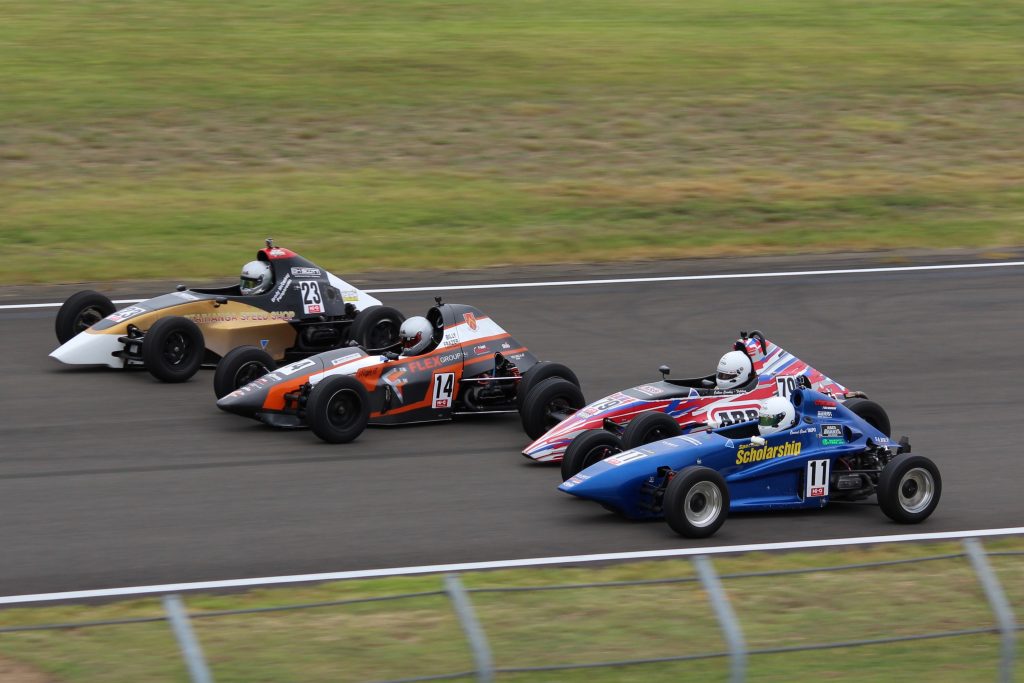 50th anniversary of Formula Vee Association of New Zealand
The Formula Vee Association of New Zealand is celebrating its 50th Anniversary at Pukekohe Park Raceway on the weekend of the 8th & 9th of December 2018.
The Association is currently accepting registrations of interest for this event.
Don't miss out on a great weekend at a National Motor Racing meeting where the NZ Formula First Championship will be holding its second round of their championship. Displays, Memorabilia, and the opportunity to meet up with old and new acquaintances.
We will be holding a 50th Anniversary Dinner on the Saturday night at Pukekohe Park Raceway.
If you would like to join us, and get details and updates on the dinner (including cost) and attend the race weekend, please visit the 50th anniversary page on the Formula First website and register your interest.