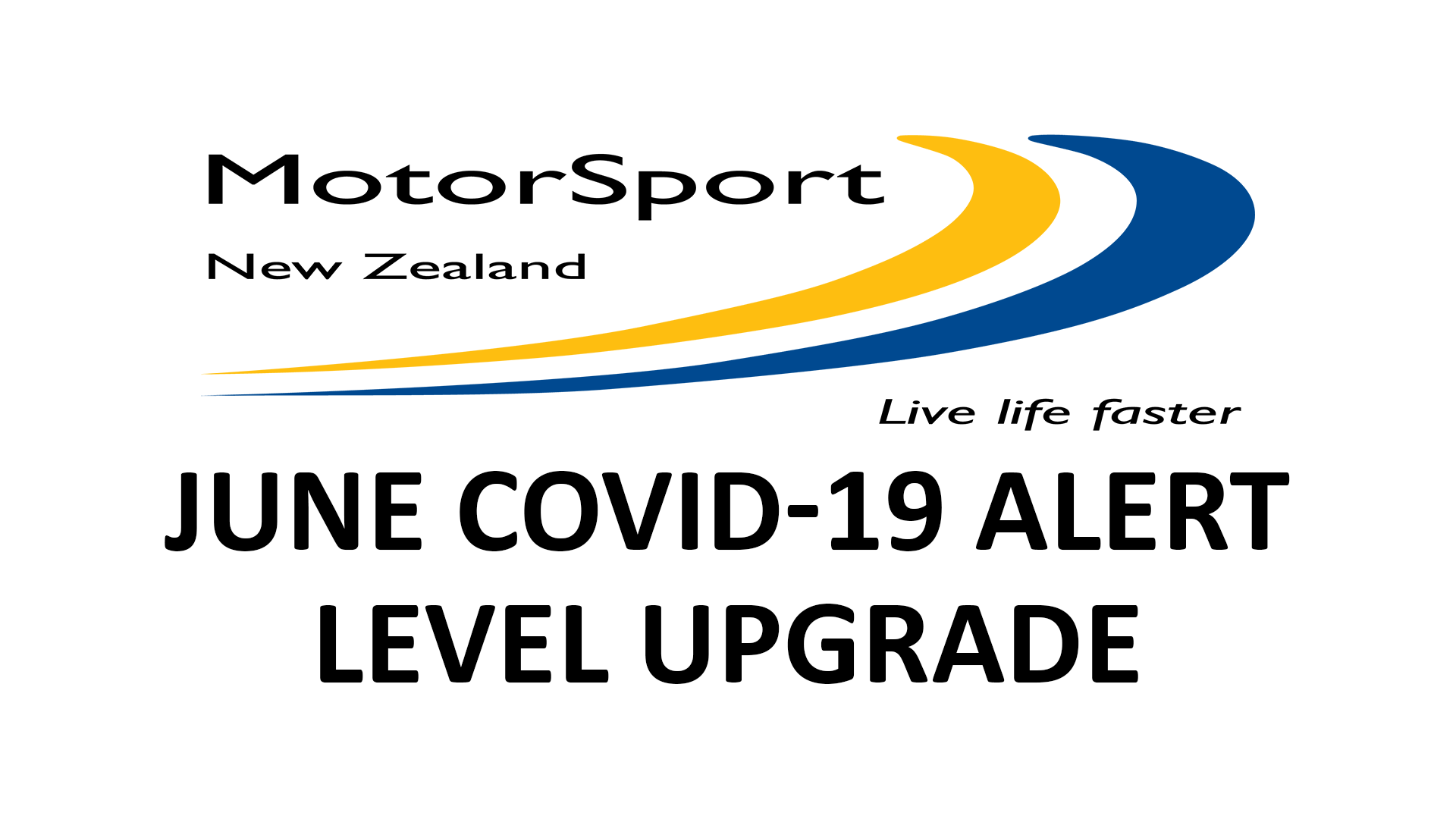 23 June COVID-19 Alert Level upgrade
The government will move the wider Wellington region into COVID-19 Alert Level 2 at 6:00pm tonight. At this stage, these restrictions are in place until 11:59pm on Sunday, 27th June. The rest of New Zealand will remain at Level 1.
The change in Alert Levels will affect motorsport events this weekend.
EVENTS INSIDE THE WIDER WELLINGTON REGION:
Events taking place inside the wider Wellington region (Wellington, Wairarapa and the Kapiti Coast to just North of Otaki) must be run using our 'Back in Motion' plan. This plan has been successfully utilised during previous Alert Level 2 restrictions to hold motorsport events.
The 'Back in Motion' document provides general guidelines for providing motorsport events during COVID-19 restrictions such as hygiene requirements, social distancing requirements and clarification around the number of people allowed at events.
If event organisers or competitors have any questions about this, please contact the MotorSport New Zealand office.
---
COMPETITORS TRAVELING TO EVENTS FROM THE WIDER WELLINGTON REGION: 
Whilst there are currently no inter-regional travel restrictions, official advice remains that you act as if you are carrying the Alert Level 2 restrictions with you. This means:
You legally must wear a face covering on public transport and aircraft
Keep records of what travel services you use
Keep track of who you have been in contact with
Keep your distance from groups of people you do not know, where possible
Scan into the venue you are attending/competing/volunteering at
DO NOT TRAVEL IF YOU ARE SICK, UNWELL OR HAVE BEEN TOLD TO SELF ISOLATE!
---
THE REST OF NEW ZEALAND:
Anyone entering a venue where a motorsport event is taking place must have their details record for contact tracing. MotorSport New Zealand recommends utilising the government's NZCOVID Tracer app and QR code tracking posters. Click here for instructions on how to create these if your club/venue does not already have one.
---
What's next?
As the government makes further announcements, MotorSport New Zealand will continue to communicate how motorsport can operate under each set of restrictions.
As always, the MotorSport New Zealand team are happy to help out if you have any questions regarding COVID-19 guidelines or procedures or for anything else you need assistance with.
We also remind everyone to visit www.motorsport.org.nz/covid-19 for the latest information regarding COVID-19 and motorsport.