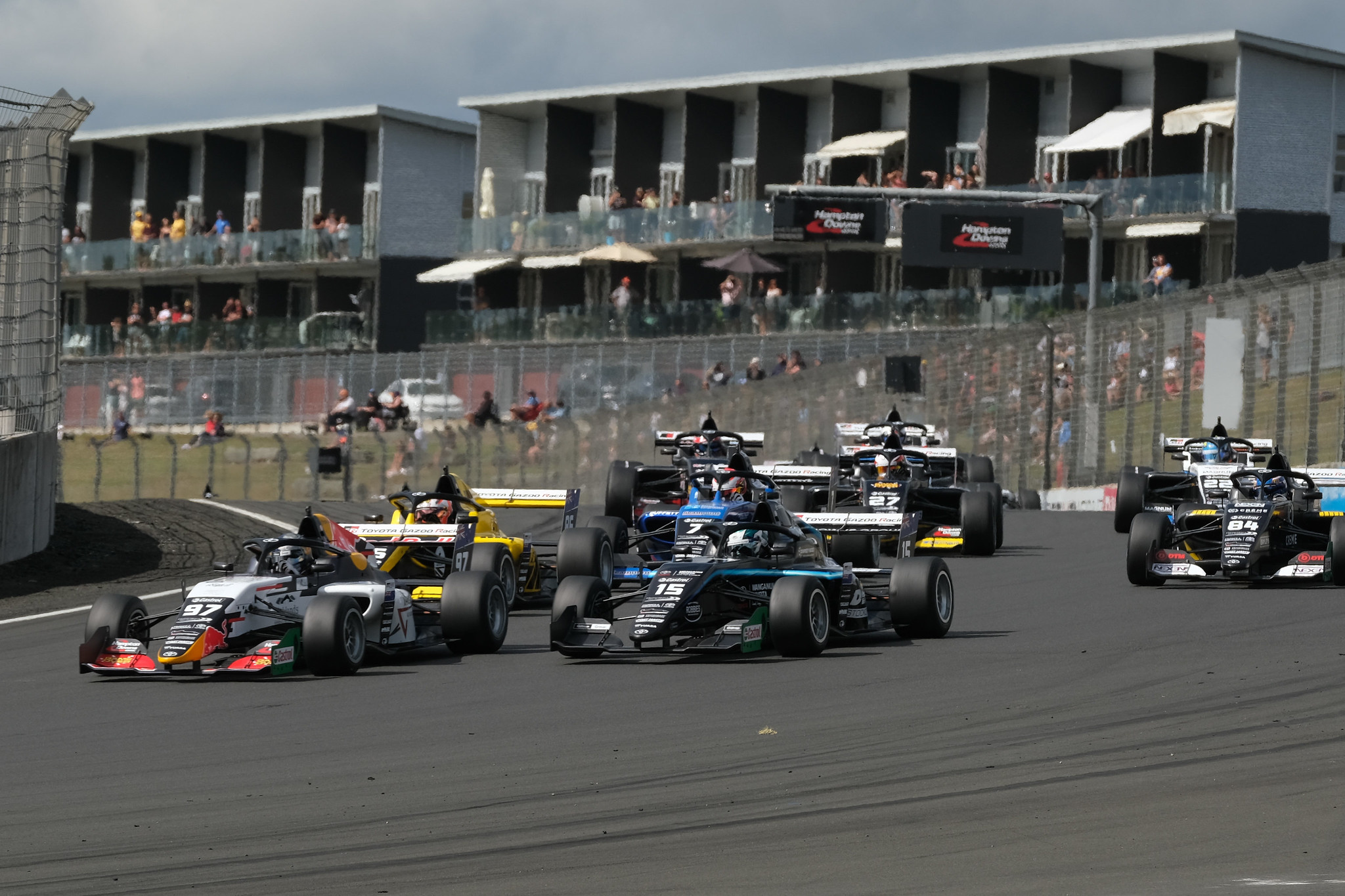 Young guns set to re-launch NZ's premier championship in style
It's three years since Igor Fraga and Liam Lawson gave the motorsport world a nailbiting climax to a closely fought Castrol Toyota Racing Series.
Three tumultuous years for the world later and New Zealand's premier motorsport championship is back on the international scene with more Super Licence points than ever before, a new name and of course, a field of some of the finest rising stars in the motorsport world.
The Castrol Toyota Formula Regional Oceania Championship – certified by FIA returns to the international scene as the most significant single seater championship in New Zealand and Australia rewarding its champion with a highly significant haul of 18 Super Licence points, up from 10 (40 are required to test or race in Formula One). Super Licence points will also be awarded all the way down to the ninth place overall finisher.
Perhaps the major angle for this year's championship is the amount of high quality young Kiwi talent in the field. Three years of waiting has a list of home drivers of immense promise lined up to race for championship honours. Callum Hedge, James Penrose, Breanna Morris and Liam Sceats all know how to win a championship and are very familiar with the challenging and technical tracks that comprise the five round championship.
Of the four, it's probably Hedge who is the likely bolter. After an impressive year in Australia in Porsches, the relaxed eighteen year old finally gets to race in a championship he's been keen to compete in throughout the pandemic years.
He knows the Toyota FT60 car well, has testing miles under his belt and is versatile enough to have jumped back into a Toyota 86 for the Supercars support round at Pukekohe Park late last year and win the round in style. And it's that versatility and adaptability – combined with the expertise he has at his disposal at M2 Competition – that should make him principal amongst the Kiwis and a challenger for outright honours.
For James Penrose, this season represents a great opportunity. This time last year he had won Castrol's search for a Grand Prix ambassador, but his fully funded drive came to nothing when the GP itself was cancelled. His reward this time about is a full season in the role. He gained some seat time last year in Formula Ford and will be keen to impress.
This year of course, sees the return of internationals and there's some fantastic talent to watch out for when the season gets underway at Highlands Motorsport Park this weekend in New Zealand's South Island.
There are drivers from the United States of America, Austria, Brazil, Australia and Great Britain lined up to take on the Kiwis and all have impressive track records in other championships and particularly in other junior single seater categories around the world. All are in the early part of their own personal journeys to make it to Formula One, IndyCar or another major global series and all will be looking to grab the limelight in a series that attracts a lot of global attention because of its timing during the northern hemisphere winter months.
Austrian Charlie Wurz, son of former F1 racer Alexander Wurz, is one of those names. Charlie, had a busy year in the lower junior formulae in 2022, sealing the United Arab Emirates F4 Championship title. He went on with Prema Racing to compete in the Italian Formula 4 Championship where he finished fourth overall – and third placed Rookie – in a grid of over 40 drivers.
Charlie also competed in select rounds of ADAC German F4, taking three podiums and subbed for a sick driver in one round of Spanish F4 with Campos Racing taking a P3 finish.
Lucas Fecury is the latest in a long line of talents from Brazil and as a former Brazilian Kart Champion in 2020 and runner up in the popular ROK Cup USA Florida Winter Tour in 2021, Fecury is no stranger to winning and is aiming for a strong showing in his New Zealand campaign.
Another eye-catching name in the mix is Jacob Abel. Abel started his senior racing career at the age of 16 in the F4 United States Championship and in 2018 dovetailed dual campaigns in F4 and the new-for-2018 F3 Americas Championship. Four podiums in his opening season in F3 marked him out as a talent to watch and he backed that eye-catching performance in F3 with an even stronger second season in 2019, with back to back victories at Road Atlanta a season highlight.
Josh Mason is another name that could feature at the top of the time sheets and results this season. Experienced in the lower formula with two seasons of BRDC British F3 under his belt, he made the step up to the Euroformula Open Championship in 2021 with Double R Racing and in 2022 has competed for CryptoTower by Motopark, winning three times.
Watch out too for Chloe Chambers. Interestingly when TOYOTA GAZOO Racing New Zealand stepped in to help the W Series and provided its fleet of FT-60s for two rounds of the 2022 W Series championship, Chambers inadvertently gained a massive amount of knowledge and mileage about the car and that will stand her in good stead when she takes to the track this weekend. Some testing on NZ tracks in the latter part of last year won't have done her any harm either.
David Morales is another out of the United States who shows promise and Ryder Quinn and Tom McLennan out of Australia could also spring a surprise or two. Adam Fitzgerald joins the championship for the final three rounds and there should be a sprinkling of a few more drivers for the 67th New Zealand Grand Prix too (Round 4).
Testing this week for the championship builds up to practice on Friday, qualifying Saturday morning, with one race on Saturday and two on Sunday including the weekend's feature race, the Dorothy Smith Memorial Cup. It's all going to be hotly contested and is probably one of the most wide open New Zealand championships in years.
Welcome back New Zealand.