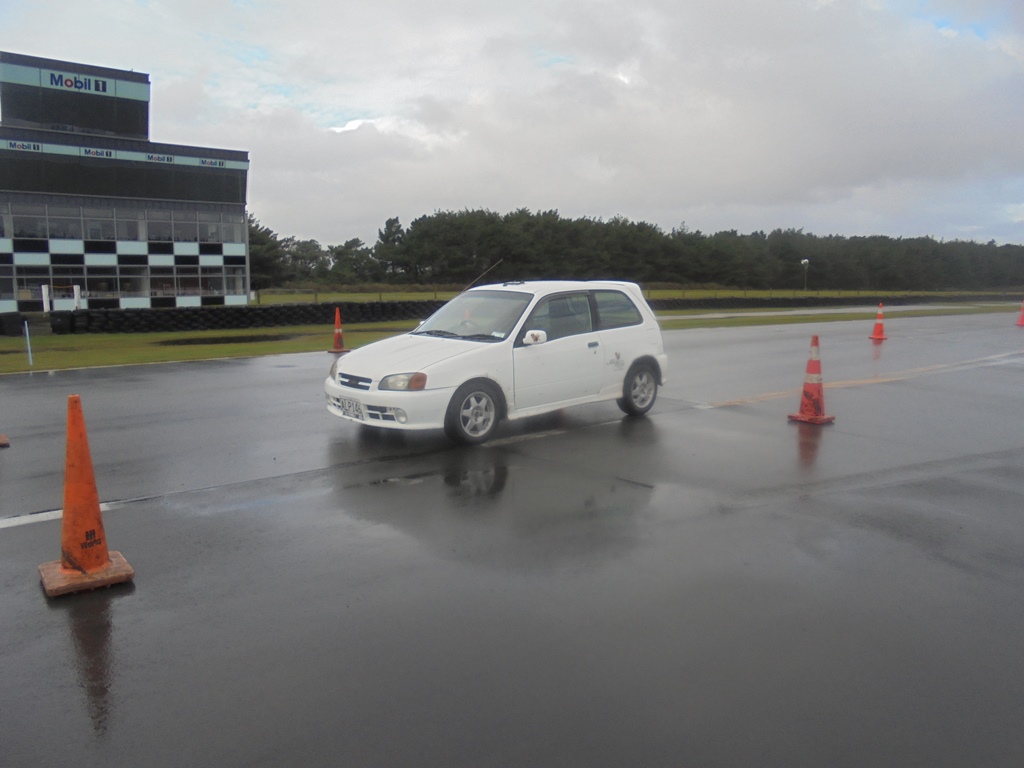 WHAT IS MOTORKHANA – COME TAKE A LOOK
The Southland Sports Car Club is offering anyone that may be interested in getting involved in their entry level Motorkhana events the opportunity to come to Teretonga Park and take a look at what the sport involves while some of this year's events are in progress.
Anyone 12 years of age and over can participate in a motorkhana. You do not need a drivers licence to participate and you can use any car of WOF standard or alternatively use the Evolution Motorsport Toyota Levin that is available for use.
Clubsport co-ordinator Malcolm Mitchell says, "we hear about a lot of people that are keen to give motorkhana a go but they are a little nervous to take the plunge. Popular misconceptions are that they might not be good enough, it might be expensive and they don't want to use their own car. In fact the clubsport fraternity is a supportive one and one that realises that everyone has to start somewhere so experienced competitors are only too happy to help and give advice and tips. The range of cars is so diverse it is more about improving your own times than worrying about what other people's times are and it is not expensive in the scheme of things – an entry fee for a motorkhana is $25 and if you wish to use the Evolution Motorsport Toyota that is just an extra $20 per time. After two events participants need to join the club but membership is very reasonable, even more so for 12 to 18 year olds. The Evolution Motorsport car is there for anyone who wishes to use it. Some females also have misgivings about their ability but often the female touch in motorkhana's is more effective than an aggressive approach that some males adopt."
In order to counter these misconceptions club members are happy to show anyone of any age what motorkhana is about by just allowing anyone to come and watch, ask questions without any obligation. It would just pay to contact Malcolm Mitchell in advance so the club can look out for you on the day and show what the sport involves.
Motorkhana involves tight courses around cones that particularly suits small, nimble cars. Competitors tackle three different challenges and get three runs at each of them. The Motorkhana's form part of the club's Evolution Motorsport Clubsport Championship.
Don't hesitate to contact the club for any information on motorkhana's via the Southland Sports Car Club Clubsport Co-ordinator Malcolm Mitchell at 021 666 956 or malcolm.mitchell67@gmail.com
EVOLUTION MOTORSPORT CLUBSPORT MOTORKHANAS
Round 1: Sunday 11 August 2019 9.00am
Round 2: Sunday 29 September 2019 9.00am
Round 3: Thursday 17 October 2019 (Twilight – 6.30pm)
Round 4: Sunday 17 November 2019 9.00am
Round 5: Thursday 30 January 2020 (Twilight – 6.30pm)
Round 6: Sunday 1 March 2020 9.00am
Media release: Lindsay Beer for Southland Sports Car Club