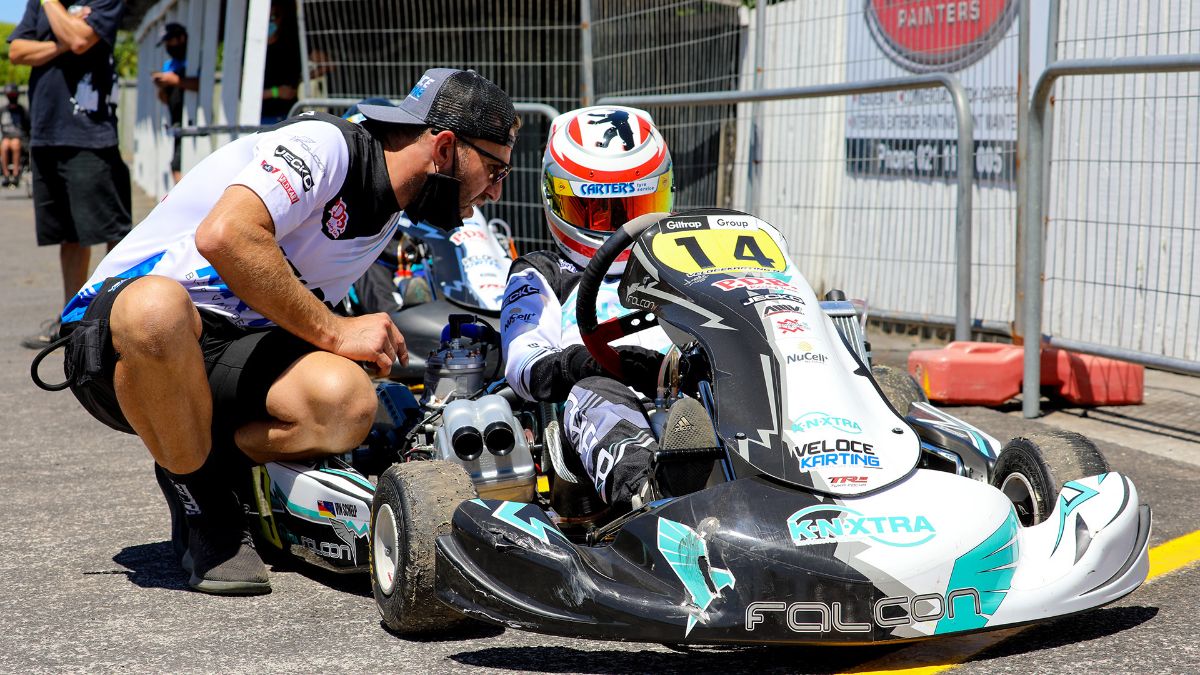 Veloce Karting blazes trail to Europe for top Kiwi karters
Multiple racing champion Chris Van Der Drift has launched a new driving programme specifically to take Kiwi karters to race in Europe and experience the 'next level' of competition.
The 36 year old three time Porsche Carrera Cup Asia and International Formula Master champion has expanded his Veloce Karting concern in Hamilton to now include the Veloce Karting Academy – and it'll get its first taste of competition in just a few months.
Hamilton racers Carson Daly (12) and Braxton Kraayvanger (10), Auckland's Ayrton Williams (16) and Christchurch's Vin Schelp (14) will head to Europe in July for two weeks of intense racing, competition and development as part of the Veloce Karting Academy team.
"It's something I've wanted to do for a long time and with the borders now open to Kiwi racers going to and from other racing countries it was time to make the dream a reality," said Chris.
"The karting scene in Europe was so influential in my own motorsport career and it will be great to be able to take some of the best young talent in the country away to compete and make their own mark as I was lucky enough to be able to do. This is the first trip to Europe for the Academy drivers but we are planning more now international travel is viable again."
The four drivers will begin their European trip competing in the GK4 Kart Series as part of the Belgian/Dutch Kart Championship before competing in the IAME Euro Series in the second week of the European Kart Championships at the Castelletto Circuit in Italy. Each event at the championships could have several hundred drivers competing in each class so it will certainly test and develop the skills of the New Zealand contingent.
"That's the point really," added Van Der Drift. "Karting is super competitive in NZ but this is next level in terms of the overall quantity and quality of the opposition. I certainly believe each karter we take will make great strides forward on their journey as a racing driver, plus it will be a lot of fun."
As part of the academy offering, each driver heading to Europe as part of the programme will use a factory racing kart from Falcon and will have two Parilla engines at their disposal. All four Academy drivers will race under the banner of the historic PDB Racing Team. They will also get a mechanic and lots of Van Der Drift's time as he personally mentors each driver. There will also be plenty of testing and exposure to data acquisition and interpretation when they are not cutting racing laps.
"These young drivers and those that follow in their footsteps on later trips will get to experience the next level of competition by travelling to Europe and competing on the world stage," added Chris.
"The whole experience is designed in conjunction with my European partners to give our drivers the best possible opportunity to learn and flourish as young racing drivers. I believe it's entirely possible that with the right connections, equipment and competition they can make a big step in their racing careers. That's what we are all aiming for."