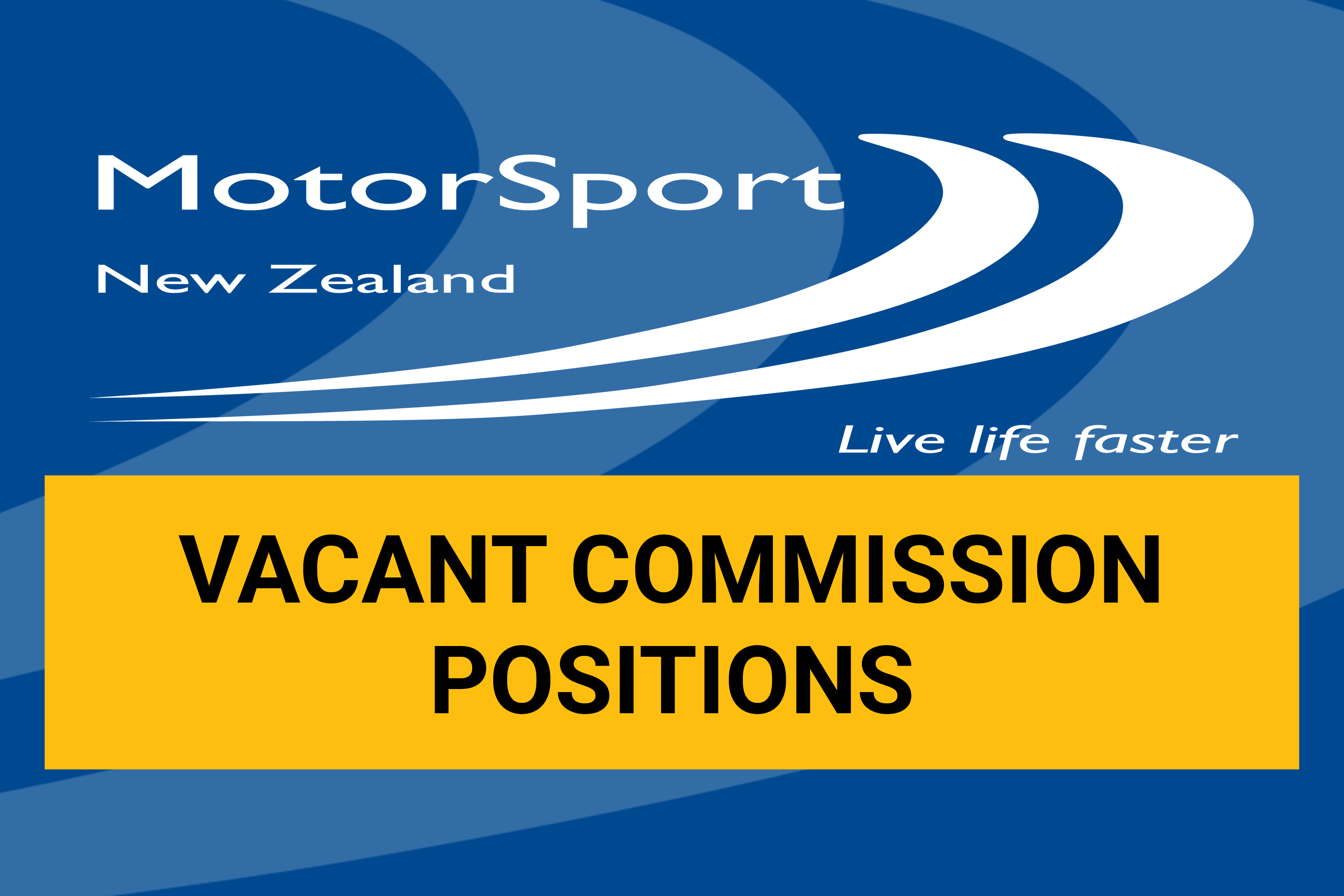 Vacant Commission Positions
MotorSport New Zealand is calling for expressions of interest for the positions vacant on ClubSport Advisory Commission and Race Advisory Commission.
There are two positions vacant on the ClubSport Advisory Commission as the number of nominations received at the AGM was less than the number of positions vacant.
There is one position vacant on the Race Advisory Commission following Mark Mallard's election to the Board.
If you or someone you know would be a suitable candidate for either of these commissions, please email elton@motorsport.org.nz. Receipt of applications will close on 21 August.