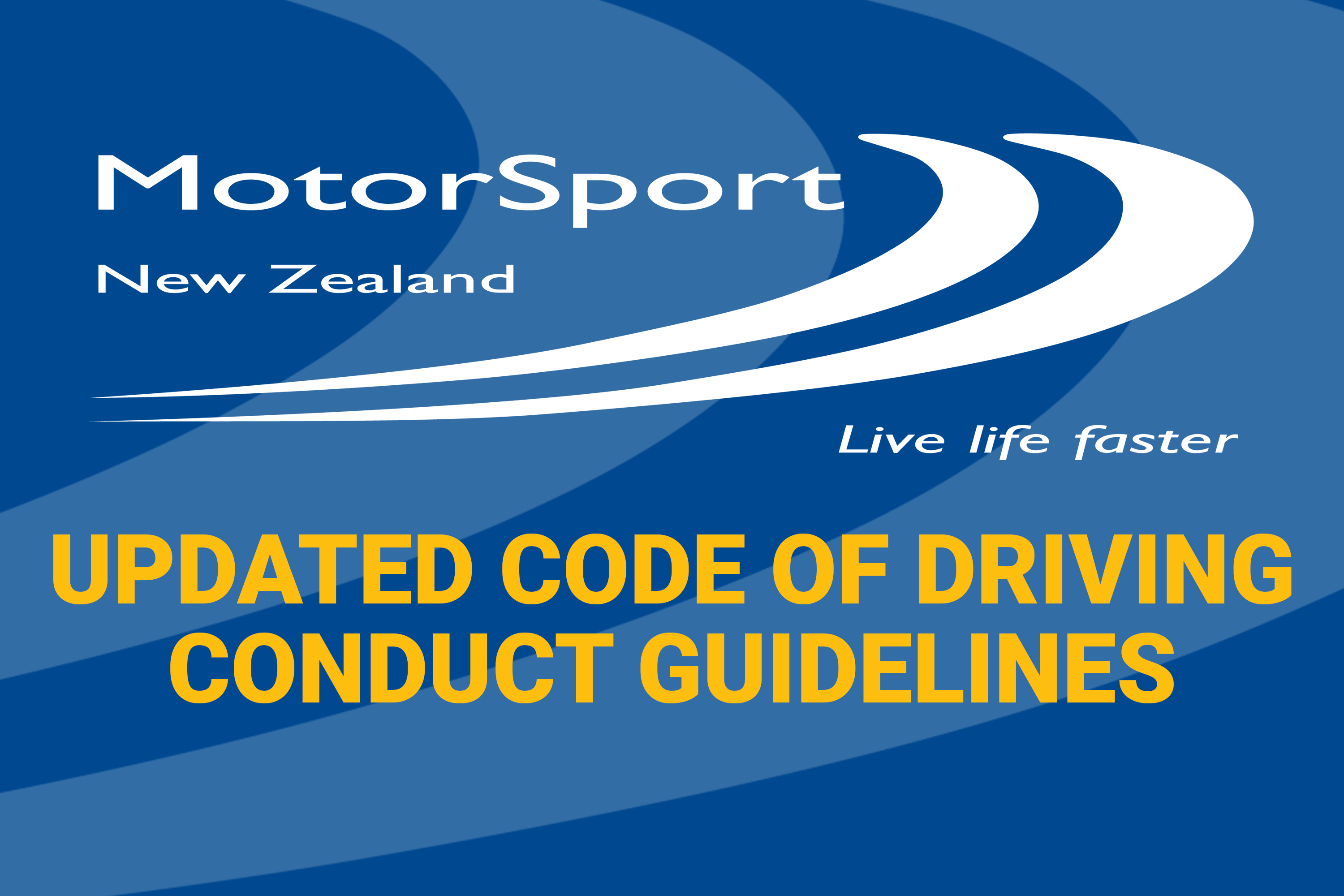 Updated Code of Driving Conduct Guidelines released
MotorSport New Zealand has released an updated version of its Code of Driving Conduct Guidelines for Race events. These guidelines have been produced as a reference for both Officials and Competitors as to how the Code of Driving Conduct as published in Schedule Z should be applied.
Drivers are encouraged to take part in close racing which displays fair and reasonable Driver Conduct of which is referred to within Schedule Z in the MotorSport New Zealand Manual. The new guidelines contain range of new diagrams and detailed explanations of how the rules of Driver Conduct should be applied. This will help drivers better understand the rules of racing, ultimately leading to more consistent officiating across the country.
The new Code of Driving Conduct Guidelines are a result of work undertaken by MotorSport New Zealand's Race Advisory Commission, Rules Committee, Heads of Departments and senior officials in consultation with experienced drivers.
Click here to view the updated Code of Driving Conduct Guidelines