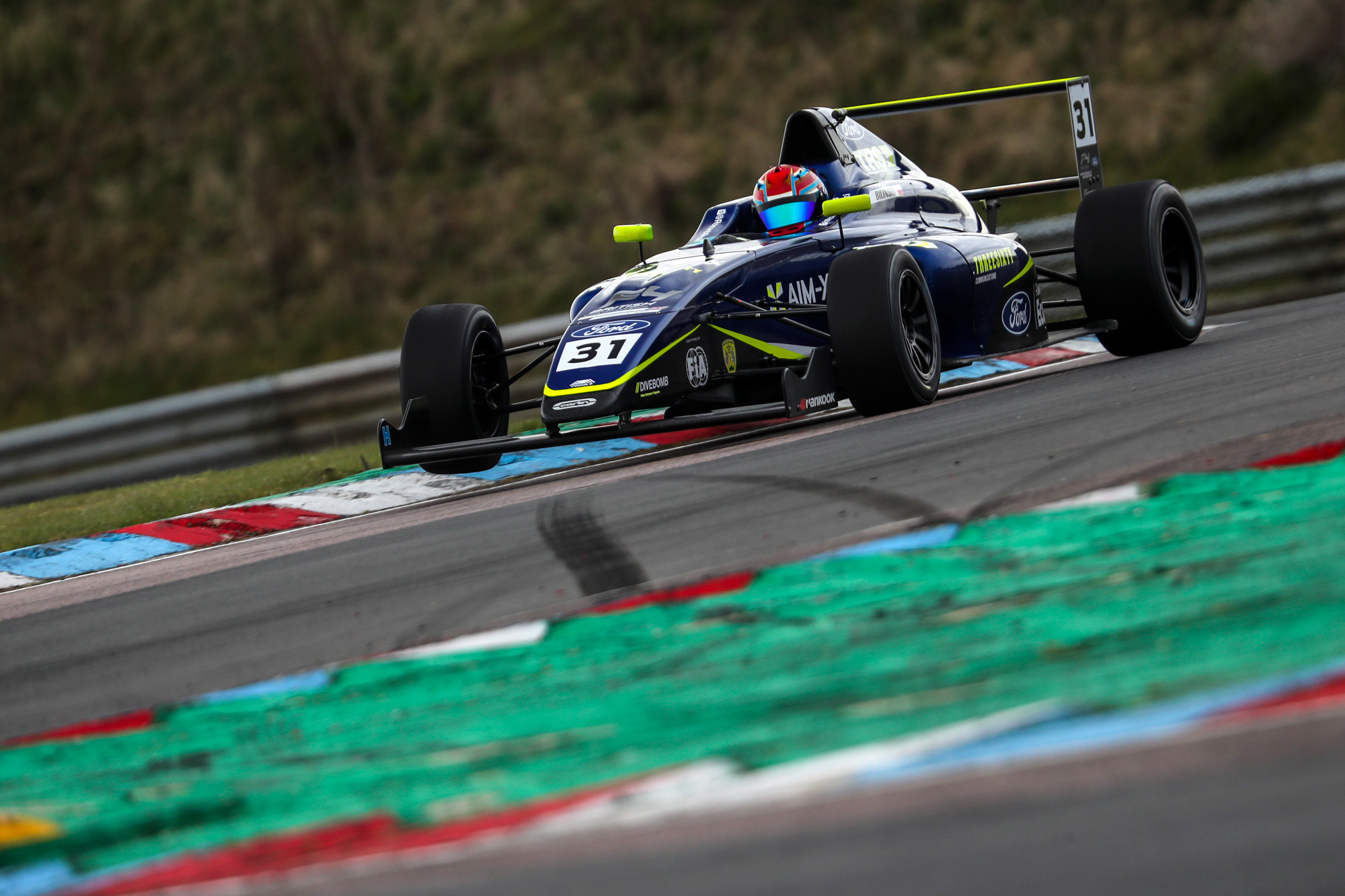 UK Formula 4 test with Carlin added to Formula Ford Festival prize pool
Organisers of the forth coming Formula Ford Festival in Christchurch are thrilled to announce the addition of a Formula 4 test for the overall winner of the event in May. Already a program has been set up to help the winning driver to head to the UK and take part in the 50th running of the world-famous Formula Ford Festival at Brands Hatch in Kent, England. In addition, the lucky winner will also have the opportunity, while in the UK, to take part in a Formula 4 test with renown motorsport team, Carlin.
"We really appreciate that Carlin have come on board to support the Formula Ford Festival in New Zealand," commented organiser Nigel Barclay. "It's a great prize that we have been able to add for the event and will be a great opportunity for the winner."
The Mike Pero Motorsport Park in Christchurch will host the one-day event which has attracted a huge entry list of nearly 70 drivers and cars, celebrating both the 40th anniversary of the South Island Formula Ford Club and the 50th anniversary of Formula Ford racing in New Zealand.
Carlin are one of the largest teams outside of Formula One currently competing in the F4 British Championship, BRDC F3, FIA Formula 3 , FIA Formula 2, the NTT IndyCar Series and the Indy Lights Series.
"We recognise that Formula Ford is an important stepping-stone in a young driver's career," commented Trevor Carlin. "We have also seen some extremely talented Kiwi drivers competing in Europe and are happy to be involved in the Formula Ford Festival in New Zealand and to give the lucky winner an opportunity to test one of our British Formula 4 cars."
The festival takes place 1 May 2021 and will see cars split into six different classes. Group 1 will feature current Class 1 (post 2000) and 2 (1991-1999), also incorporating the NZ Formula Ford Championship competitors who will be competing in their final round of the 2021 season.
Historic Class 3 (pre-1989) cars will be split into three groups. Group 3 will feature pre-1978, Group 3 1979-1983 and Group 4 1984-1989. Invitational, modified Formula Ford, Formula Ford 2000 and historic sports cars will compete in Group 5.
A final feature race will see the fastest 26 cars, plus four-wildcards, from across the classes, compete over 18-laps for an overall winner.
There will be free entry for all spectators on the day. Entries and inquiries can be made to ff.festival2021@gmail.com