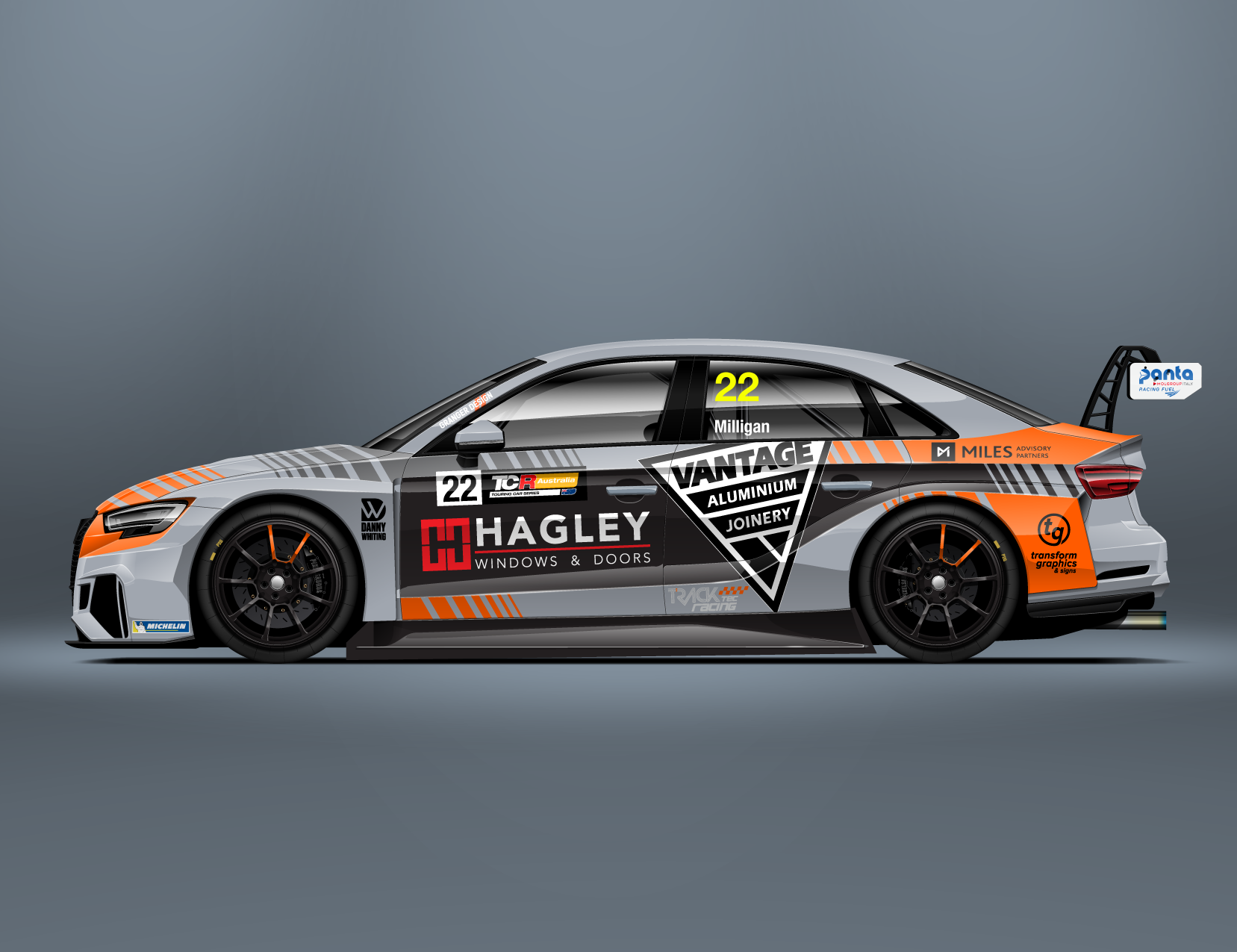 Track Tec Racing and Jack Milligan to lead Kiwi assault on TCR Asia Pacific Cup
New Zealand team Track Tec Racing will head to Melbourne's Australian Grand Prix as the sole Kiwi team in the TCR Asia Pacific Cup.
The Highlands Motorsport Park based team founded by Carmen Doran and Matt Waters in 2019 will field two of their TCR-spec Audi RS3 cars at the event, crewed by their New Zealand based team.
"We're incredibly excited to be heading over to Melbourne," said Doran.
"We can't wait to hit the track and mix it with some of the best teams and drivers from Australasia and around the world. The team has put in a lot of work and preparation for this, we're pretty serious about what we do."
Adding to the Kiwi flavour will be 23-year-old Christchurch racer, Jack Milligan, who makes his official TCR debut at the event. Milligan has been preparing for the event since January, making sure he is as accustomed to the front wheel drive cars as possible.
"It's a massive opportunity for me," said Milligan.
"I've been lucky to race at Bathurst, but being part of a Formula One event is another level. To be racing in front of not only F1 but Supercars as well is huge for young drivers trying to make that next step.
"The team and I have been working hard to be as prepared as possible for the event. For me, that's been getting as many miles under my belt as possible."
Joining Milligan the other Track Tec Racing Audi RS3 will be Dutch Supercar Champion, Stan Van Oord.
Both Track Tec Racing and Milligan are hopeful about competing in additional rounds of TCR Australia, including the TCR 500 at Bathurst later in the year.