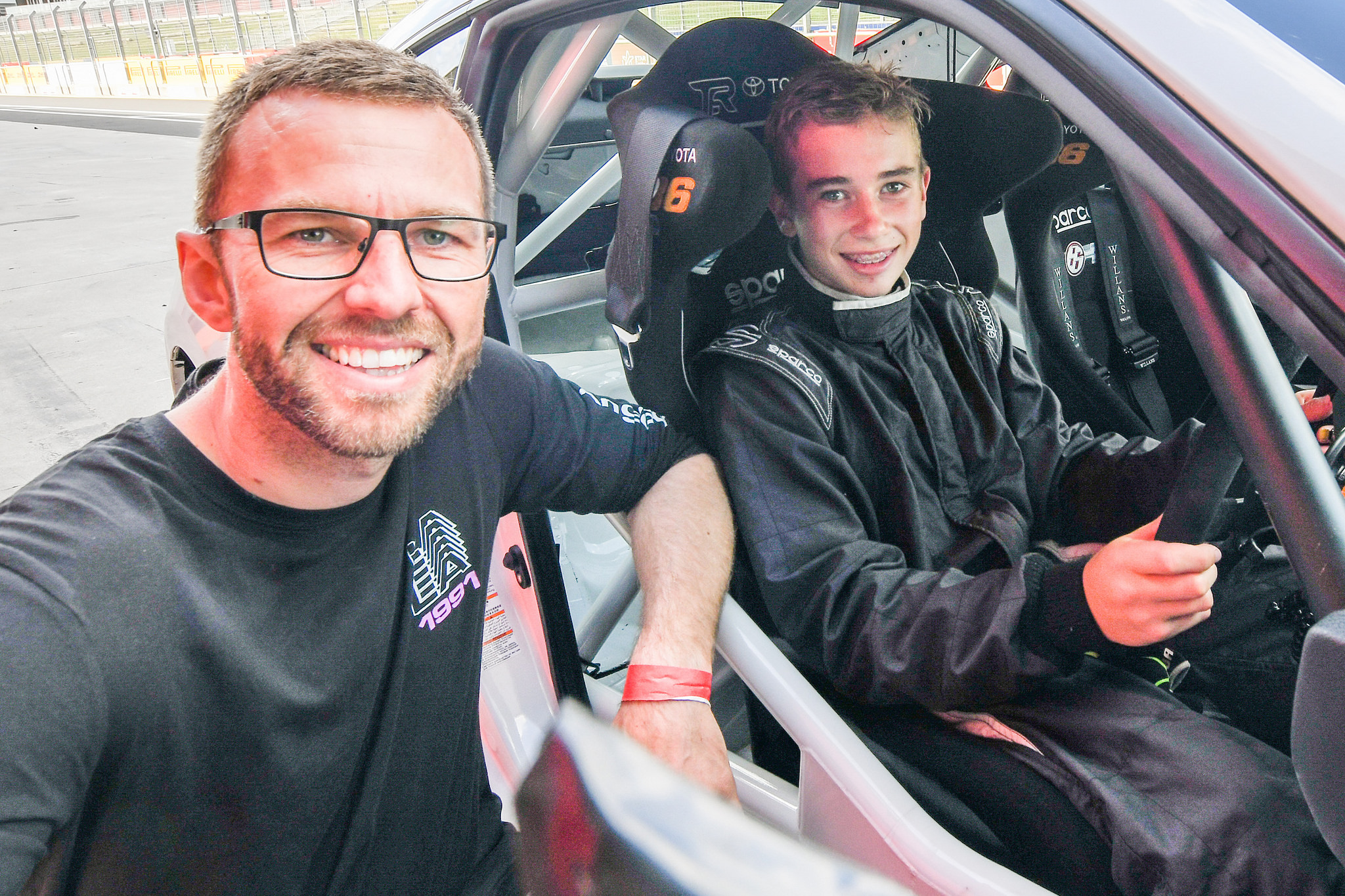 Toyota 86 Championship welcomes youngest ever competitor
Cambridge youngster Connor Davison is the latest up and coming motorsport talent to confirm his entry for the 2018-2019 Toyota 86 Championship and it's the start of what he hopes will be a productive period in the category as he transitions from karts to cars.
His first test in a Toyota 86 was almost a year ago and he's clocked up miles since at Manfeild, Taupo, Pukekohe and Hampton Downs. He's also been karting since he was six years old and has raced with success in both Australia and New Zealand. Connor also just happens to be one of the youngest circuit racing drivers in the country, as well as the youngest in the history of the Toyota 86 Championship.
He'll still not have turned 14 when he steps into the car for the first round of the 2018-2019 Toyota 86 Championship at the iconic Pukekohe track. It won't be just any old race meeting either, his first Toyota 86 race will be at the biggest motorsport event of the season in New Zealand – the Supercars Championship round. Far from being intimidated by the magnitude of what lies ahead, the youngster from St Peters College is relishing the challenge but keeping his feet firmly on the ground.
"We've had the car for a while and have done plenty of laps and even some endurance racing with it, but I have no expectations of myself for my first season in racing other than continuing to learn and improve and to absorb all of the great advice and guidance I will get," he explained.
That advice has come from notable drivers like Jacob Smith and former A1GP star and Porsche Carrera Cup champion Chris Van der Drift. With the car being overseen by Mark Pilcher of the ultra-successful M2 Competition outfit, Davison is certainly going to be in good hands.
The youngster's abilities and modest outlook have also attracted significant backing for the coming season from Hampton Downs and Highlands Motorsport Park, and both brands will be carried on the car along with Kea Trailers, Helmart Helmet Design and Advantage Tyres.
"It's very exciting that it's all come together and I am now just looking forward to getting out there and racing the other drivers," he added. "I know they are all very good and that it's going to be tough so it will be one step at a time."
The Toyota 86 Championship season begins at the Supercars Championship event at Pukekohe Park in November before joining the Speed Works Motorsport NZ Championship for round two on Pukekohe's original 'short course' configuration. The championship then heads south for weekends at Highlands Motorsport Park and Teretonga before heading to the New Zealand Grand Prix meeting at Manfeild Circuit Chris Amon in February. It concludes at Hampton Downs in March with a non-championship endurance racing weekend in Taupo a month later.
The full schedule for the Toyota 86 Championship is as follows:
November 2-4 – Pukekohe (with Supercars)
December 7-9 – Pukekohe short track (no back straight chicane)
January 11-13 – Highlands Motorsport Park, Cromwell (with Castrol Toyota Racing Series)
January 18-20 – Teretonga Park, Invercargill (with Castrol Toyota Racing Series)
February 8-10 – NZ Grand Prix at Manfeild, Manawatu (with Castrol Toyota Racing Series)
March 9-10 – Hampton Downs Motorsport Park, North Waikato
Media release: Toyota Racing
Caption: International racer Chris van der Drift is just one lending knowledge and experience to the Toyota 86 Championship's youngest competitor Connor Davison (in car).
Image: Bruce Jenkins