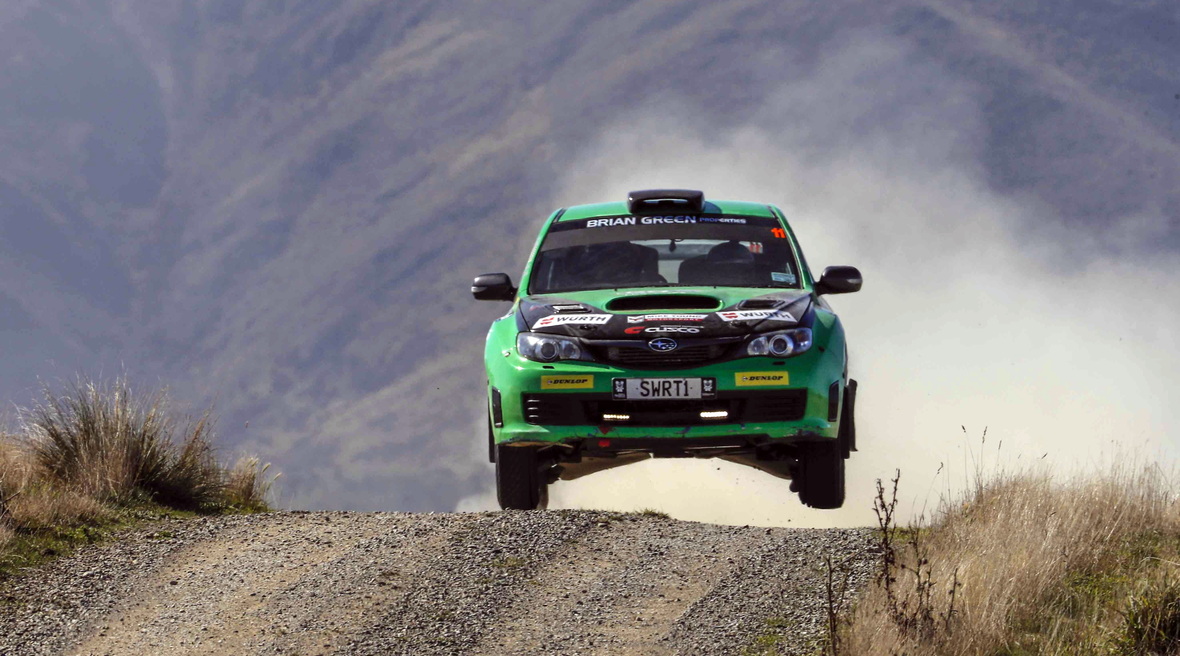 Top Five Times for Young at Otago Rally
Although setting numerous stage times in the top five, Mike Young finished last weekend's Otago Rally 9th in the New Zealand Rally Championship and 11th overall, after throttle control sensor problems on both days dropped Young and co-driver Malcolm Read down the order.
With over 4 minutes lost on stage 1 due to the faulty throttle sensor, Young started Stage 2 in 59th place and set about hauling himself back up the leader-board. After the 30Km stage 2 Young had the SAS Subaru back up to 20th and by service following stage 3 into 15th. A third fastest overall time on stage 6 and Young and Read were back in the top ten.
MJY 03 crop
Mike Young and Malcolm Read on Stage 5. Photo: Ross Hyde
"Overall it was good event and while we should have finished higher I'm happy we set some consistently fast stage times on an event I've never done before. It was nice to finish the last stage Kuri Bush 6th fastest because this is the stage everyone talks about – its just so fast and flowing and where you really need to trust your (pace) notes going over the many crests".
"Making it even more interesting was we'd bend a rear steering arm on the stage before, so right-handers were very exciting! A big thanks to the SAS team for their support all weekend and of course Malcolm who did a great job on the notes."
The Mike Young Motorsport team is supported by Dunlop, Cusco Japan, Würth New Zealand, Specialised Auto Services (SAS) and Go Logistics.