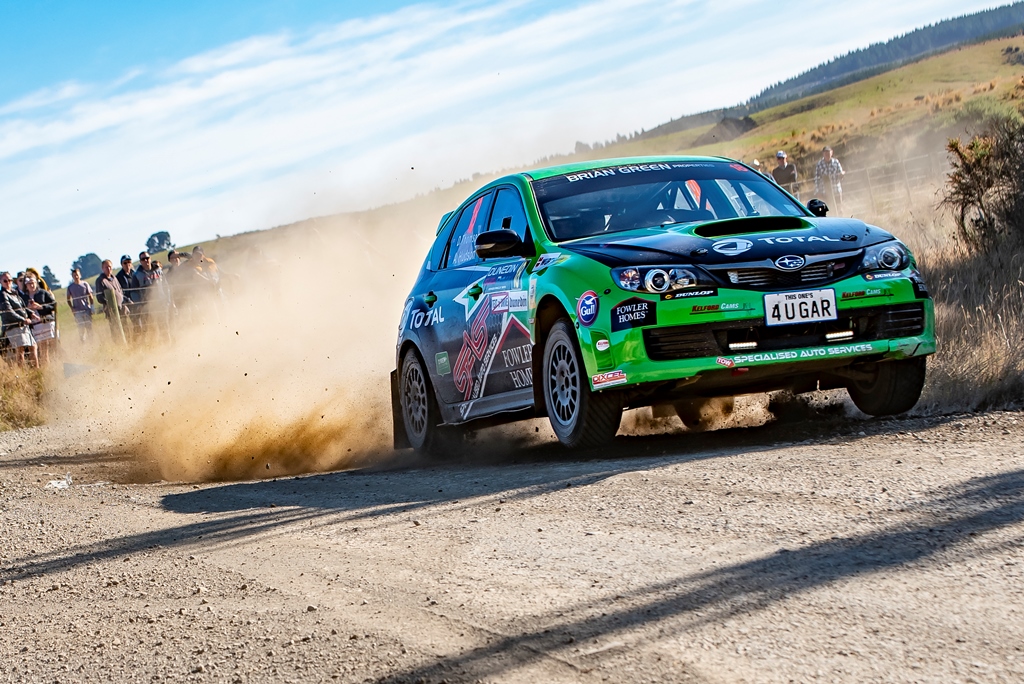 Thomson satisfied with new car debut
Christchurch's Dylan Thomson has come away from the opening round of the 2019 Brian Green Property Group New Zealand Rally Championship, the Otago Rally, satisfied with his debut performance in a four-wheel drive car.
Leading into the event, Thomson's experience of the new Specialised Auto Services Subaru STI consisted of a couple of runs at the pre-event shakedown so completing the event and gaining as much experience as possible was top of the priority list at the Dunedin-based event.
With lots of pre-event rain, conditions were tricky and with the focus on mileage over results, Thomson made a cautious start, but the speed from the 24-year old and co-driver Amy Hudson increased as the day progressed including a pair of top ten stage times to sit tenth overnight.
Day two bought another mature drive on the ultra-fast roads around Oamaru, again increasing the pace and commitment as the day went on the confidence to lean on the car came with it. In the end, Thomson would come home 11th of the national championship runners.
"I just can't thank the team at Specialised Auto Services and everyone that has been involved in making this car happen, they worked around the clock multiple times and not only did we make it to the event, we had a car that ran absolutely faultlessly all weekend, which I think exceeded all of our expectations straight out of the box."
"On the opening day, we weren't really wearing the tyres or anything and after looking at some of the data and in-car footage we realised I was too point and squirt, so on Sunday I changed my driving style, much like how we used to drive the Fiesta. We always said this season was a learning year and that's exactly what we did at Otago.
Thomson and his team now prep the car for round two, the International Rally of Whangarei, on May 3-5.
Dylan Thomson Rallysport's campaign is supported by Total Lubricants, Riordan and West Transport Pukekohe, Drew + Accounting, Harrier Signs, Specialised Auto Services, Steelrite Framing, LJ Hooker, Fowler Homes South Auckland and New Zealand, AA Autocentre Hornby, Jivan Produce, Dunlop, Dixcel and Braketech.
Press Release by BB Media