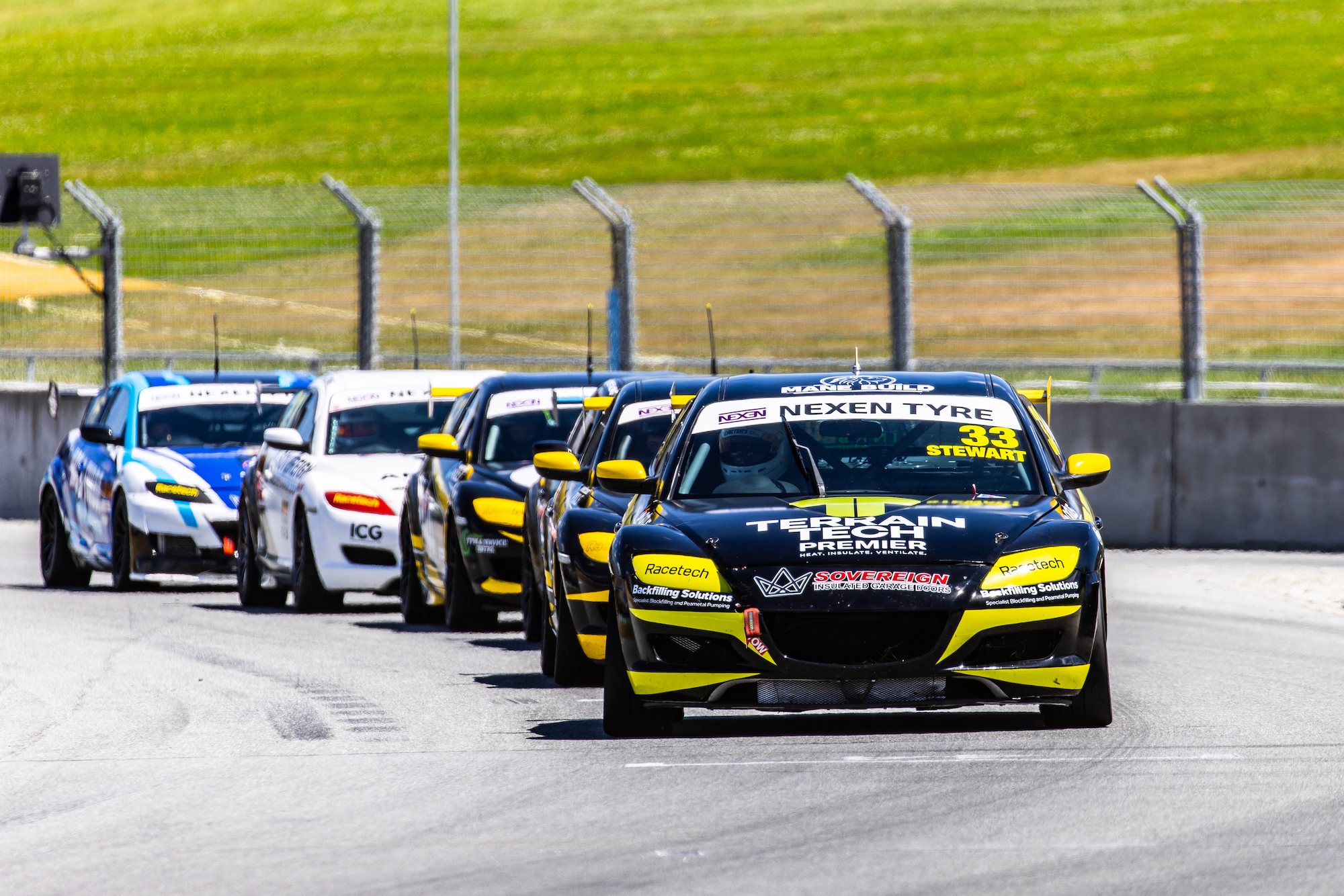 Teen sensation Ben Stewart heads to finale with one hand on MRS trophy
The final round of the New Zealand title for the Nexen Tyre Mazda Racing Series will be run this weekend in Taupo. And the title appears to be Ben Stewart's to lose. Rex Edwards, his closest rival is 158 points behind. The real question will be who will take the remaining two podium spots with Edwards, Matt Horne, Leo Bult and Andrew Jackson all in contention with only 38 points separating all four drivers.
Stewart has had a dream run in his rookie season with the Nexen Tyre Mazda Racing Series. He's claimed the South Island Championship and is currently running 3rd in the North Island Series after two rounds.
Stewart started off with a clean sweep at Highlands in January. Not to be outdone, Edwards fought hard to take the following round at Ruapuna. The third round of the New Zealand series at Hampton Downs saw Stewart back on top with another clean sweep taking away maximum points.
Stewart's season almost came undone at the North Island round at Pukekohe when he had an unavoidable incident at the hairpin running into Jared Leith in race two. This saw them both exit any remaining racing for the weekend and left them with some serious repairs to do to be able to get back on the track for Taupo. A three-week break has seen a lot of time and work go into the cars to get them ready and back on track.
The final round at Taupo International Motorsport Park this weekend promises to be an exciting finish for the Nexen Tyre Mazda Racing Series New Zealand series, celebrating its 30th year as a series.