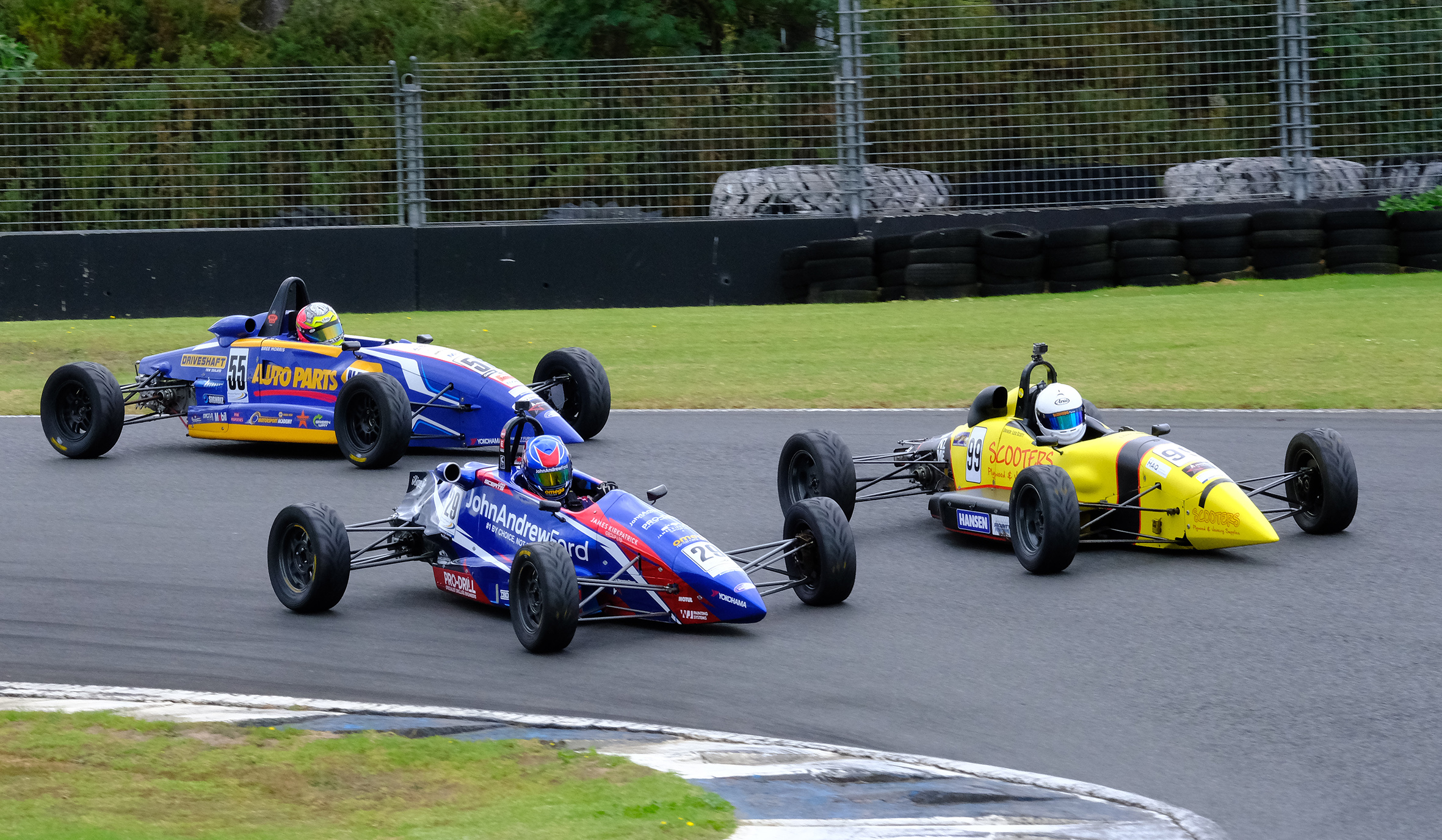 Fierce competition expected as the NAPA Auto Parts NZ Formula Ford Championship gets underway in Taupo
The competition in this season's two-round NAPA Auto Parts 2022 NZ Formula Ford Championship is expected to be hot as drivers and teams converge on the Taupo International Motorsport Park this weekend. Drivers are very much in race trim at the moment with South Island competitors having completed their six round series last weekend and North Island drivers competing in their third round, also last weekend. A total of eight races will be contested over two rounds with the second event to be held at the Mike Pero Motorsport Park in Christchurch on Sunday 1 May 2022.
Newly crowned Yokohama South Island Formula 1600 champion, Zac Christensen, is confident heading into the weekend. Although he hasn't previously competed at Taupo he's proved to be very quick in his Ray GR20 having stood on the podium in 11 of the 17 races this season, including six wins. Also heading up from the South Island are previous South Island champion Jack Noble Adams (Ray GR21), rookie Simon Hunter (Mygale SJ08A) Alex Crosbie (Ray GR21), Bo Hill (Van Diemen RF94 Stealth) and Robert Toshach (Swift FB89).
Returning to the national series and a recent winner at Taupo is Callum Crawley. Crawley is an experienced campaigner in the nationals, finishing second overall in 2019/20 and third in 2018/19. Auckland's Bree Morris has won three of the six North Island series races she has competed in this season and has confidence in her speed at Taupo.
Add into the mix recent North Island (NIFF) round winner Leo Scott (Spectrum), two-times North Island series race winner Liam Sceats (Van Diemen Stealth), current NIFF points leader Hayden Bakkerus (Mygale), Kyan Davie (Spectrum 015), Sebastian Manson (Spectrum 015), Shane Drake (Van Diemen RF92), Mason Potter (VD Stealth), Joshua Andrew (Van Diemen RF01) and Keith Miller (Van Diemen RF01).
Three trophies are also in contention. The Ron Frost Memorial Trophy will be awarded to the driver who gains first place in the final race of the opening round of the championship. Frost was instrumental in developing international motorsport in New Zealand through both the Tasman series and in rallying.
The Morrie Smith Memorial Trophy will be awarded to the driver who gains first place in the final race of the final round of the championship. Morrie Smith, father of NZ motor racing legend Ken Smith who, as a Formula Ford ambassador, wants the aspiring competitors to know that this is a category that you can compete in and be competitive as a family team.
The Stephen Gillard Memorial Trophy will be awarded to the highest place 'Rookie' of the championship. Gillard was instrumental in resurrecting North Island Formula Ford as well as at a national level and contributing his time and car to young aspiring Formula Ford racers.
Each of the two national rounds will consist of four races with the overall winner being awarded the national Formula Ford title as well as titles for the leading Class 1 (post 2000) and Class 2 (1990-1999) drivers. A $1,010 Hampton Downs NZ Racing Academy cash prize will be on offer at both rounds for the fastest qualifier. This is part of the $60,000 prize pool from the Tony Quinn Foundation which includes funding for travel to Formula Ford events within New Zealand.
As part of the prize package for the overall winner of the NZ Formula Ford title, the successful driver has the opportunity to test a FT60 while the Class 2 winner has the opportunity for a TR86 test. Both compliments of TOYOTA GAZOO Racing New Zealand.