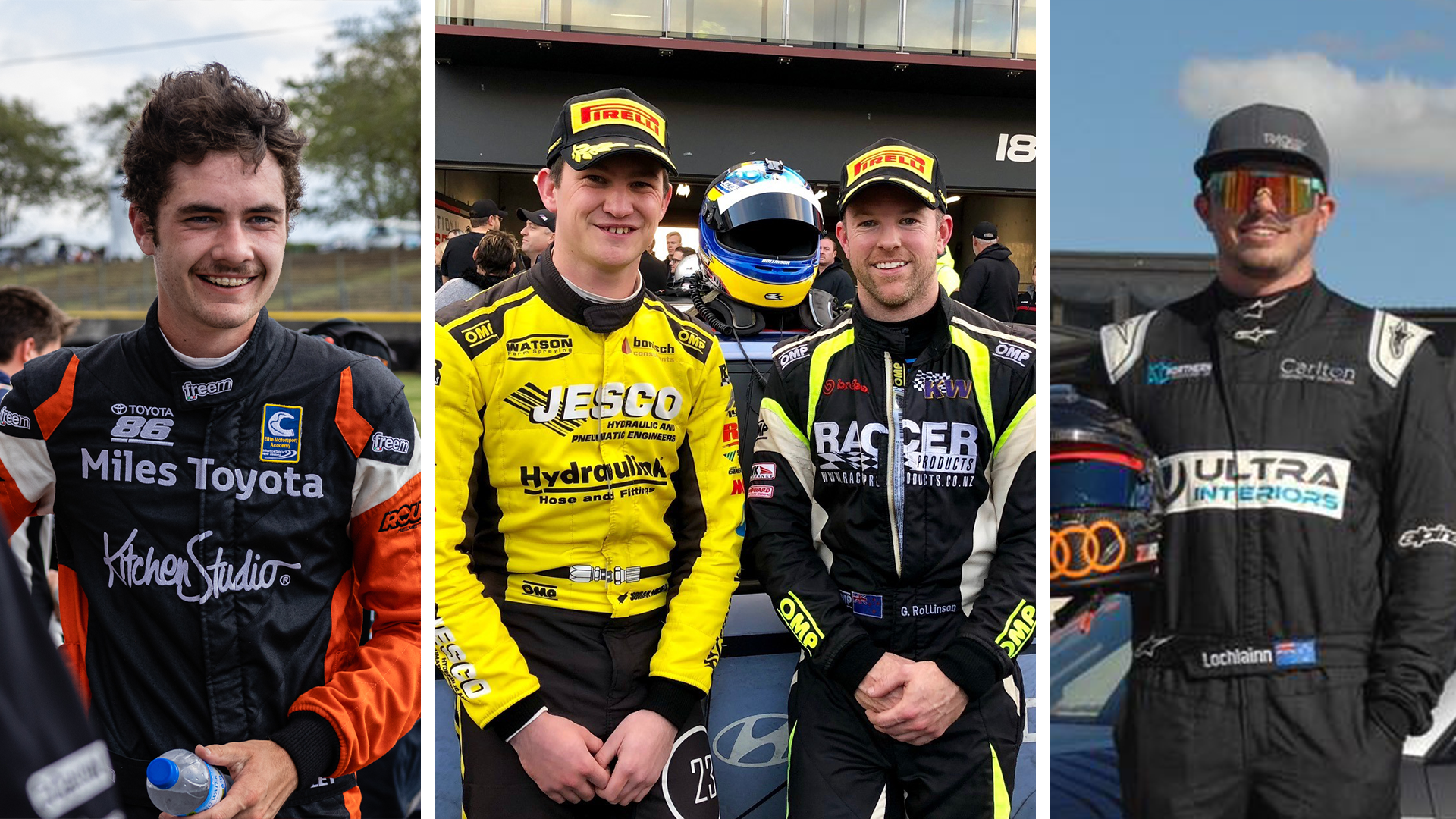 TCR 'Young Guns' confident of being competitive at Highlands
They might be up against drivers that have made international careers in tin-top racing and have full trophy cabinets but when the lights go green at the Highlands Motorsport Park for the TCR New Zealand Championship 23-24 April, this will matter little to several of the 'young-guns' lining up on the grid. The winner-takes-all one-round only will see drivers competing over three 30-minute races to decide both the NZ Touring Car and Production Racing Championship titles.
Confirmed already are multiple Bathurst 1000 winner Greg Murphy, World Touring Car championship Paul Radisich, multiple Porsche Carrera Cup Championship winner Chris van der Drift and ex-World Rally Championship driver Hayden Paddon.
One of the undeterred is Southland's Jordan Michels. Michels has already won Class B titles in both the South Island and New Zealand Endurance series in his Honda Civic TCR FK7 that he will be campaigning at Highlands and is confident of being competitive.
"We'll be right, although it is hard to know what to expect," commented Michels. "The confidence is all right. We ran at Teretonga the other weekend and the car ran fine so now we are just waiting for a couple of parts from overseas and some updates.
"We have always run the car close to BOP, so relatively comfortable with where we are at."
What we do know is that the competition in the Allied Petroleum TCR New Zealand Championship will be very close and even.
"Both Murph and Radisich are racers at heart," said Michels. "Hayden (Paddon) will be quick in what is now his home circuit. He did all right in the enduros' and has got all the awareness, attitude and confidence in his ability. In other words, he won't give an inch. Personally, I think van der Drift may well be the one to beat as he will be very quick."
With plenty of TR86 competition both here and in Australia, Jaden Ransley is no stranger to close racing and wrestling his Hyundai i30N TCR around Highlands. He agrees with Michels.
"Van der Drift is always fast," said Ransley. "Just look to the recent NZ Grand Prix which showed that these guys are fast in anything.
"Highlands is such a 'ballsy' track in which commitment is key. It can bite hard if you are not careful but should produce some awesome racing."
Lochlainn Fitzgerald-Symes will also be on the grid with arguably the most TCR experience in the field, having raced in the category since 2016. Fitzgerald-Symes will pilot the third Track Tec Racing 2019 Audi RS3 LMS TCR car alongside Murphy and van der Drift.
Gene Rollinson is another with plenty of experience in his Hyundai i30 TCR including competing in both the North and South Island Endurance Series as well as the national 3-Hour championship race at Highlands last November.
"In terms of speed, we have a pretty good handle on how quick our car (Hyundai i30N TCR) is," commented Rollinson. "It rewards a bit of hustle, has big brakes and good aero with the key being able to keep the moment up through the corners."
Motivation will be high for all drivers with the recently announced prize of free entry into any of the remaining 2021 TCR Australia rounds, including the Bathurst International event, is on offer at Highlands.