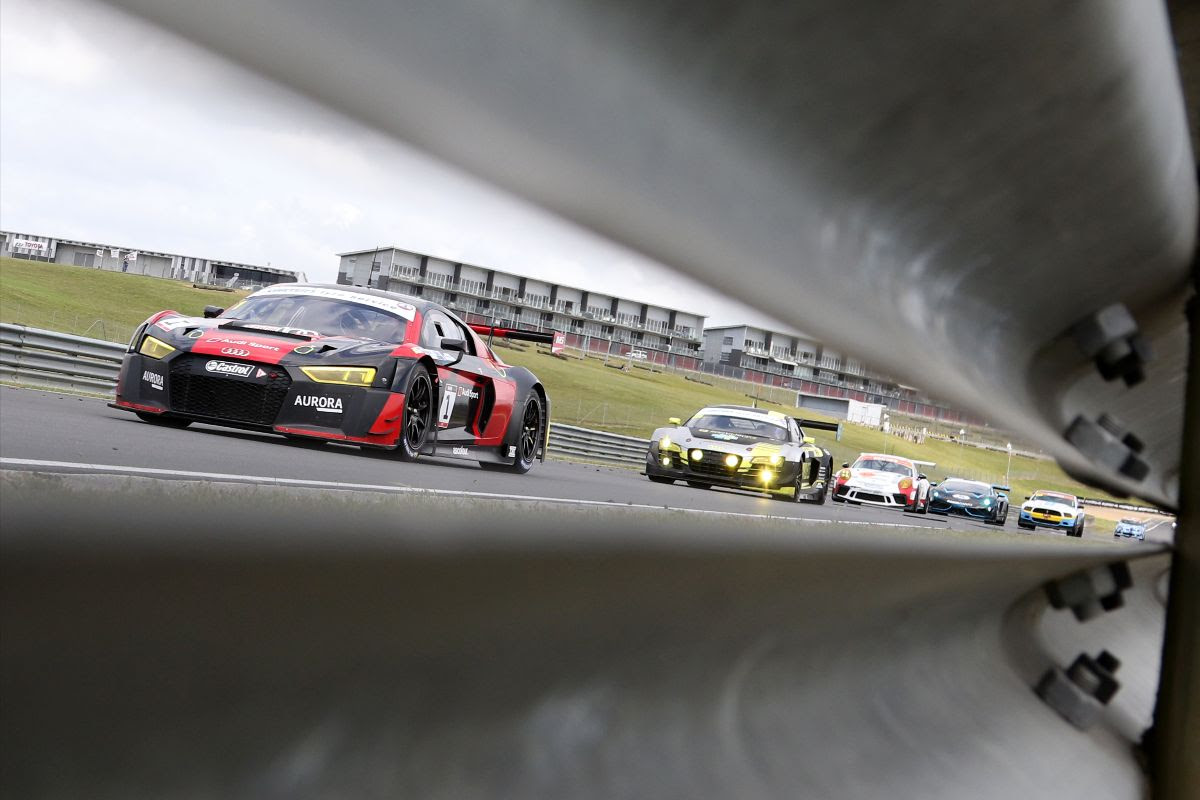 Speed Works Rush Hour goes Live
The fastest drivers and the fastest cars – with no restrictions. And it's all going to be live on TV.
Rush Hour – the unrestricted one hour races run by Speed Works at its motor racing events – will receive a big boost this coming season with the four events scheduled all benefitting from live television coverage.
The four events will be split between the North Island and the South Island and subject to securing entries of 20 cars in each, all will have live TV coverage on Sky Sports Channel 55. And as in previous years, there are no restrictions on drivers or cars with the emphasis purely on extracting maximum performance.
The first race will take place at Highlands Motorsport Park on Saturday 18th January, with practice available to drivers on the Friday before. Rush Hour then moves to Teretonga Park on Sunday January 26th with practice on the Saturday. The North Island races will be held on Saturday January 31st at Hampton Downs with practice on the Friday and then a fourth event will run at Pukekohe Park on Sunday February 9th with practice on the Saturday.
Competition is open to any vehicle and driver choice is unlimited and unrestricted, so entrants have the option to run one or two drivers, with no restriction on the second driver in terms of driver ranking. That means an entrant could run a car for two fully-fledged professionals if they so wished.
The good news is that the rules won't restrict the talented amaterur racers wanting to take on the pros. Each race will be held over a full hour, with a rolling start and the compulsory pit stop being taken during a dedicated pits stop window. The duration of the pit stop is defined by qualifying performance, so the faster the car in qualifying, the longer its compulsory pit stop. Tyre changes and refuelling, subject to MotorSport New Zealand regulations, are also permitted. The result of all of that is that cars that can get closest to their qualifying pace without going over it and maintain that pace for the longest period will be in with a shout of winning outright.
"One hour races have proved incredibly popular in recent racing seasons but this is the first time there will have been a live broadcast on mainstream television and already several high profile entrants have indicated their interest in entering," explained Speed Works' Geoff Short.
"We've listened to what the competitors want and we hope we've gone one step further by adding live television to the mix. We are trying to really build up the presence of domestic motorsport on mainstream TV and to represent the areas of interest fully, it made complete sense to add the Rush Hour one hour feature races to the live TV mix.
"One hour races have been very popular with drivers whether they race during their respective summer series on the North and South Islands or not, so we are hoping for a very good field of cars at each event."