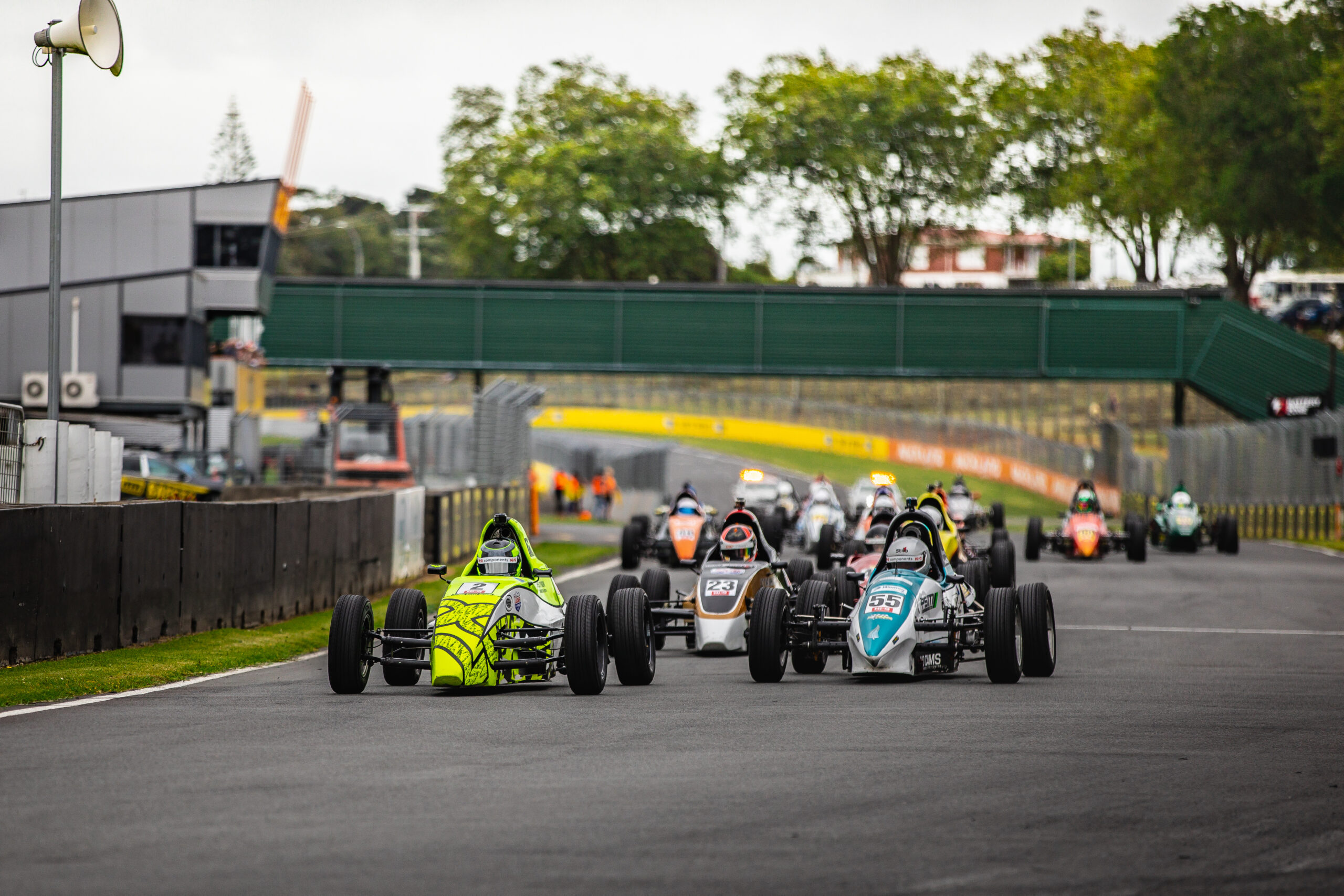 Speed Works Motorsport Championship date shuffle confirmed
Motorsport Promoter Speed Works has confirmed its revised dates for the remaining rounds of the 2021 summer championship season following the Alert level 3 postponement of the event scheduled for Pukekohe Park this weekend.
That event has now been moved to March 26th-28th, again at Pukekohe. The meeting that was scheduled for that weekend at Taupo has now been moved to Taupo for the weekend of April 16-18 – a date originally lined up for the North Island Endurance Series, which is also promoted by Speed Works.
"Obviously we want to acknowledge the organisers of the North Island Endurance Championship who were very helpful in moving their opening round a little later so we could hold the final round of the summer series at Taupo on what was originally their date," explained Speed Works' Geoff Short.
"The situation was complicated by the fact that earlier this week Ironman Taupo announced that they have postponed their event from this weekend and rescheduled it to March 27th. The result of their decision would cause challenges to our planned event at Taupo on the same weekend.
"Centennial and Broadlands roads will be closed for the Ironman and that would mean access to the Bruce McLaren Motorsport Park was restricted. This with the added pressure to the Taupo township in having two major events meant that we needed to re-evaluate our dates beyond a simple rescheduling of Pukekohe."
The Pukekohe meeting will feature seven racing categories and will be headlined by the crowd pulling NAPA Central Muscle Cars. They'll be supported by the Best Bars Toyota 86 Championship, the NEXEN Tyre Mazda Racing Series, the RYCO 24•7 V8 Utes, the Motul Honda Cup, the HI-Q Components Formula First and the Pirelli Porsche Championship.
The Rush Hour one hour mini endurance race will also be run at the event, and will make a great warm up for any competitors eyeing up a Golden Homes North Island Endurance Championship one, two or three hour campaign.
The revised final dates for the 2021 Speed Works Motorsport Championship are now as follows:
Round 4 – Pukekohe Park – 26-28 March 2021
Round 5 – Taupo – 16-18 April 2021