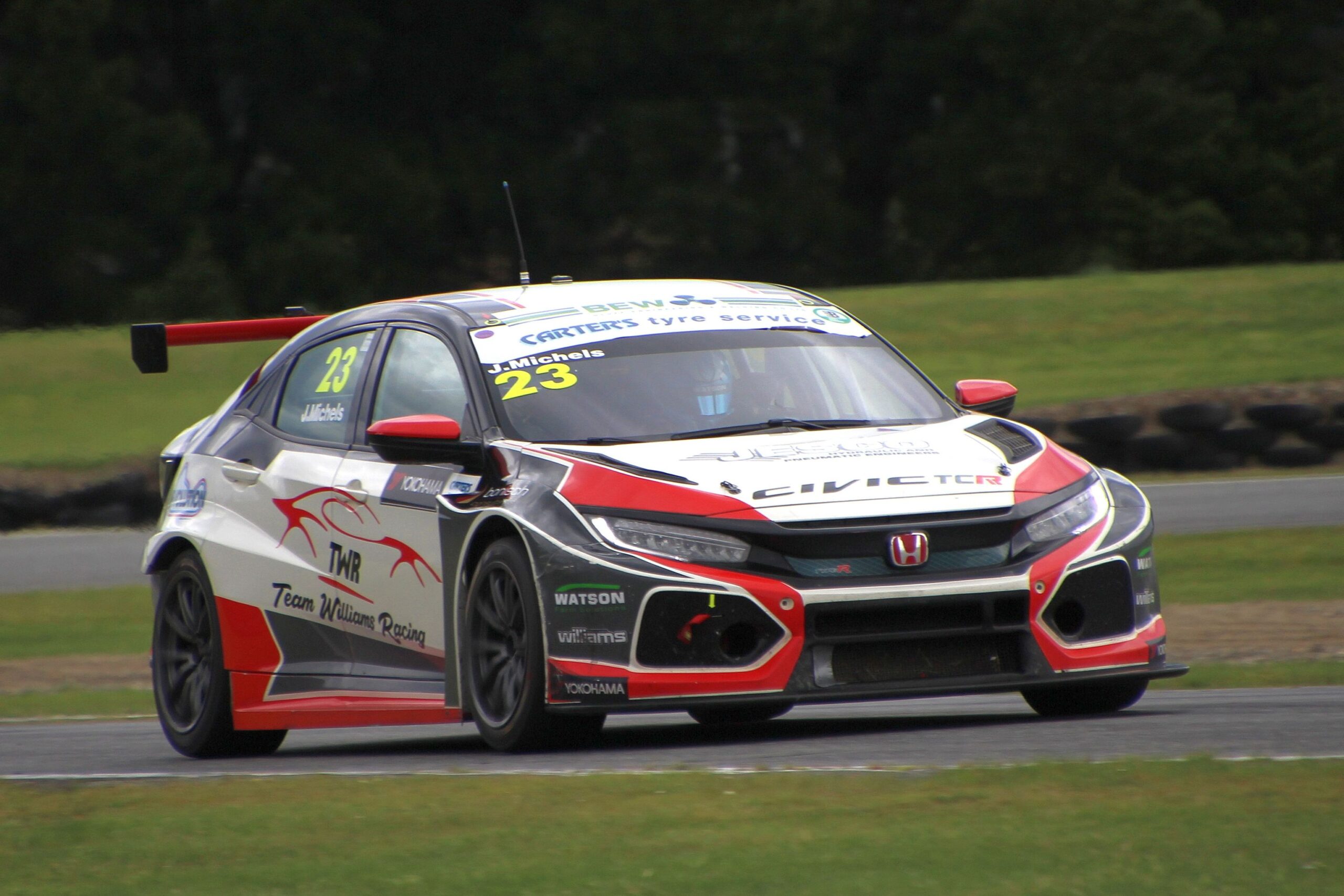 Competition for TCR title hots up with Jordan Michels entry
The rivalry for the 2021 New Zealand Touring Car Championship has heated up with the entry of multi-national title-winning driver, Jordan Michels, in a Honda Civic TCR FK7. Michels could be considered an early favourite heading to the winner-takes-all three-race title-deciding round at Highlands Motorsport Park, in Cromwell, at the end of April.
The Southland driver could well be the most experienced driver in the field having already won Class titles in both the South Island and the NZ Endurance series in his Honda Civic TCR. Although, he is quick to dismiss the label of being a title favourite.
"No, not at all," commented Michels. "There will be a couple of quicker drivers on the grid and I've really not raced in a sprint format since my Formula Ford days."
Michels is no stranger to the top of the dais, having first won the 2018/19 New Zealand Formula Ford Championship title, and two consecutive NZ Endurance Championship Class B One-Hour titles (2019 and 2020). Also, in his trophy cabinet is the 2019 South Island Endurance One-Hour Class B title.
Soon after competing in single-seaters, Michels found himself a co-driver for Gene Rollinson in two rounds of the 2019 North Island Endurance Series driving a Hyundai i30N TCR.
"At that point, it was the first time I had driven a tin-top at that level. Gene was the number one driver and coached me over the two rounds.
"In between those two rounds, a backer of mine decided to help with the purchase of the Honda Civic TCR FK7, which we got out of Europe. I also got an opportunity to drive a similar Honda in the Australian TCR competition in Queensland, having met up with David Fyfe from Wall Racing at the inaugural launch of the TCR NZ series. It was a great intro to both the TCR class and a high level of driver competition with many Supercars endurance co-drivers also competing.
"Our Honda arrived in New Zealand and about the same time I, unfortunately, broke my collar bone but ended up with Class titles in both the South Island and NZ Endurance series'.
With the two day round to take place 23-24 April 2021, Michels also has good experience at the Highlands track. Once, competing in the South Island series in his Honda, and the second time as co-driver to Hayden Paddon in the 2020 3-Hour NZ Endurance Championship, again in a Hyundai i30N TCR.
"Highlands is a pretty amazing circuit which I have enjoyed. It is a real thinker's track with a mix of both slow and fast corners. It will be interesting to see what it is like in a sprint format and will be a challenge for everyone on the grid.
"I expect qualifying will be key in a close championship, so it will be my focus. Getting a good lap with a new tyre may be difficult."
As well as the overall New Zealand Touring Car Championship title, the recently announced prize of free entry into any of the remaining 2021 TCR Australia rounds, including the Bathurst International event, is on offer at Highlands.
The Super Production Series incorporates both TCR New Zealand and Production Racing Championships' on the same grid. The one-round only at the Highlands Motorsport Park will see three races over two days to decide the NZ titles for both categories, 23-24 April 2021.