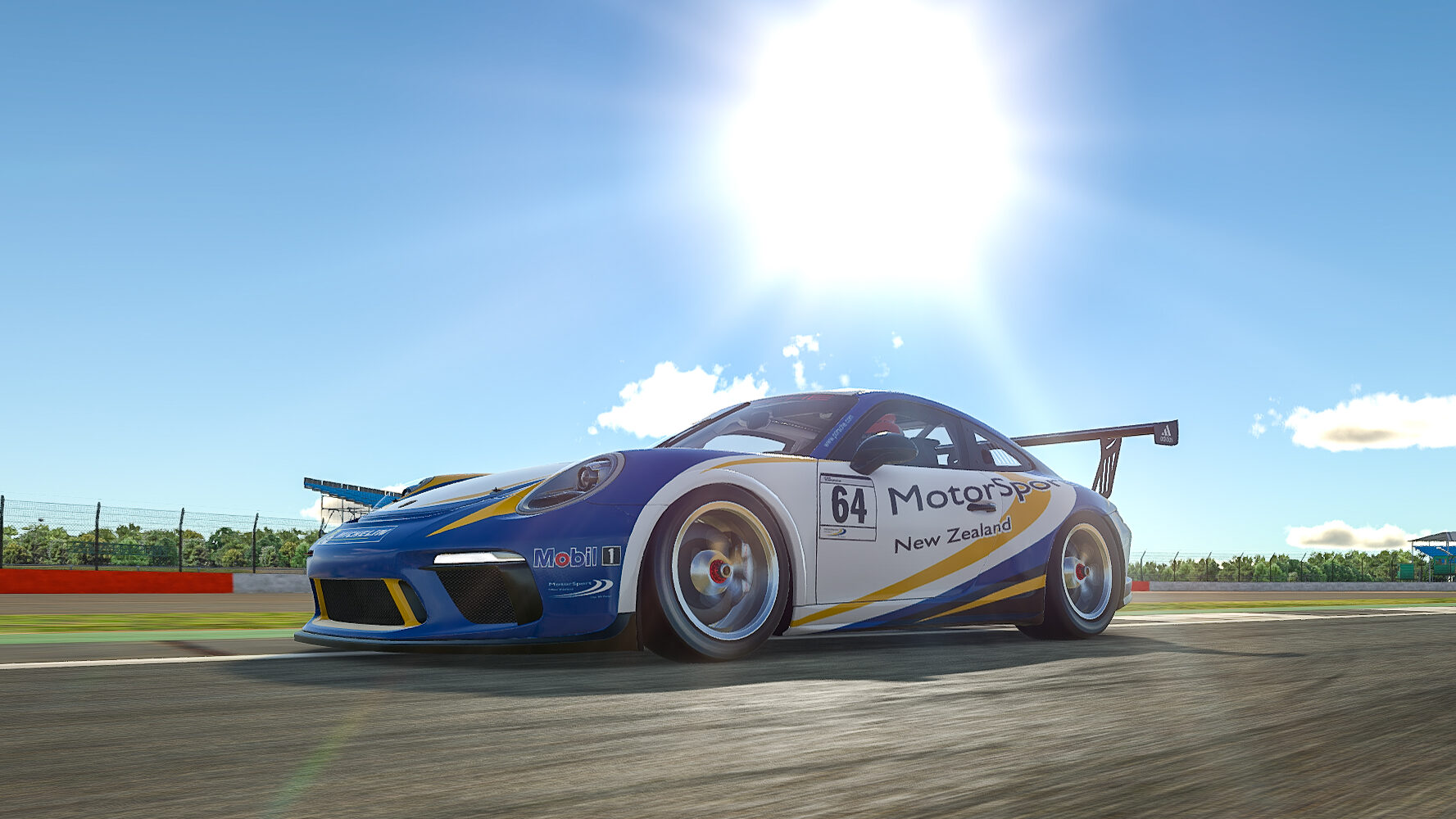 Schedule and formats confirmed for inaugural MotorSport New Zealand eRace Series
The full schedule and event formats for the inaugural MotorSport New Zealand eRace Series have been confirmed.
Following the announcement of the series on Monday, entries were so overwhelming they had to be temporarily closed less than 24-hours later. Organisers have now tweaked the schedule and format to cater for the larger than anticipated number of entries.
100 entries will participate in a pre-qualifying time attack between Tuesday 9 March and Thursday 11 March. Those 100 drivers will be ranked in order of fastest lap time and will then be separated into four splits of 25 entries each.
The four splits will then compete simultaneously for the first four rounds with Split 1, the top 25 fastest qualifiers, being broadcast live online.
A grand final event has been introduced for the fifth round. The top 20 drivers from the first four rounds of Split 1 will advance to the grand final. Competitors in the remaining three splits will also have a 'second chance' at qualifying for the grand final, with the top three finishers from each receiving a spot.
The grand final format will feature the same lone-qualifying session to determine the grid for a shorter race one, which will act as a qualifying race for the winner-take-all race two. The first four rounds have also received a small format tweak, race two's starting grid will now have the first eight positions reversed.
All car and track combinations have also been locked in. Round one will take place at Lime Rock Park using the Mazda MX5. A week later Japan's Okayama circuit will host a grid of Radical SR8 V8's before going roval racing at Daytona's road course in the 2008 NASCAR Chevrolet Silverado truck. The final shot at making it to the final will take place at Summit Point Raceway in the Spec Racer Ford.
Famed American circuit, Laguna Seca, will host the grand final event while the Cadillac CTS-V will be the vehicle of choice for the event.
Entries for the eRace Series have re-opened with very limited spots remaining. Entry details and full series regulations can be found at https://motorsport.org.nz/accredited-series/erace-series/.