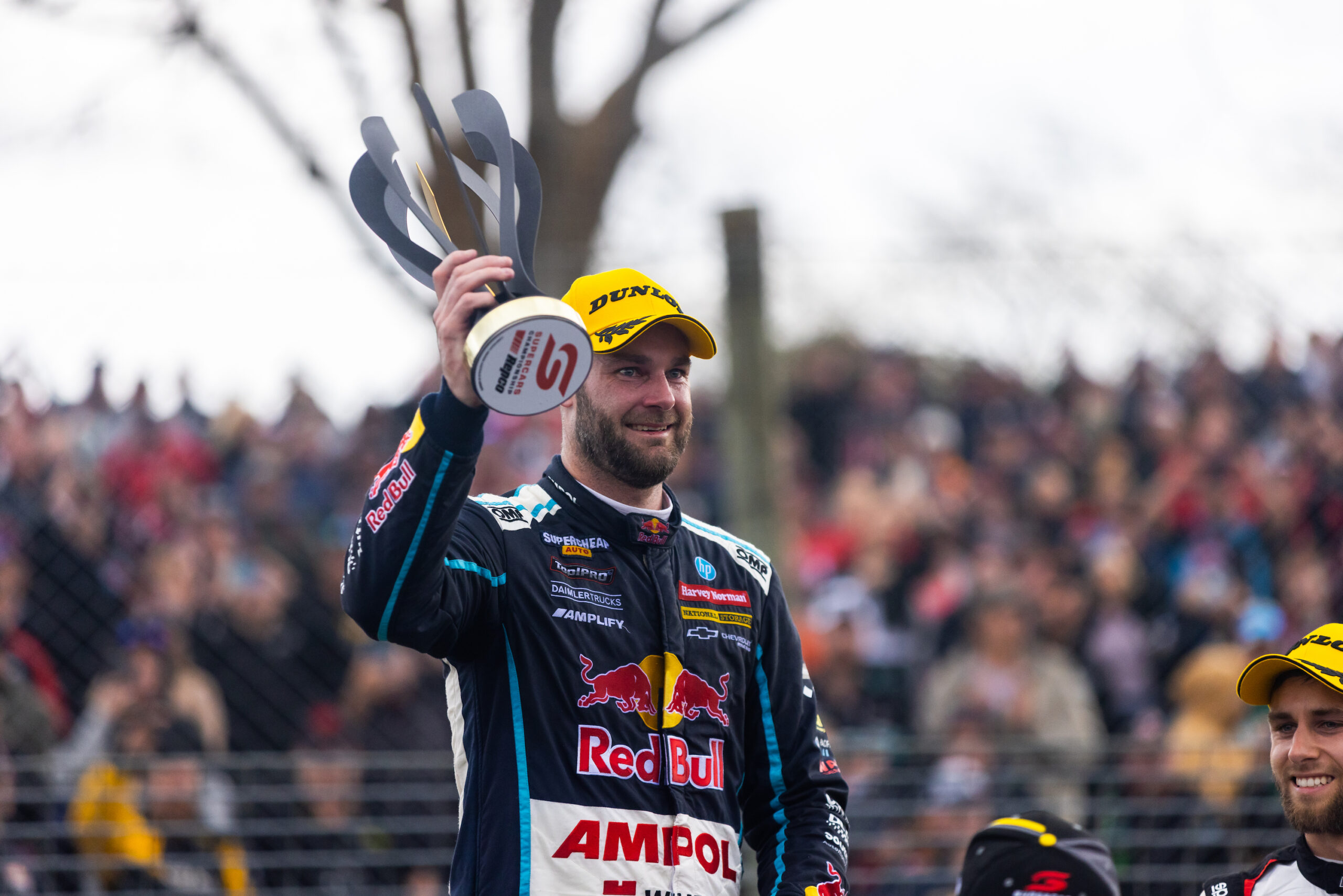 Shane van Gisbergen announced as finalist for 60th Halberg Awards
Reigning and back-to-back Supercars champion Shane van Gisbergen has been announced as a finalist in the "Sportsman of the Year" category for the 60th Halberg Awards. The Halberg Awards is New Zealand's leading annual event to honour and celebrate New Zealand's sporting excellence.
Whilst van Gisbergen's third Supercars title in 2022 fell just outside of the 1 December 2021 to 30 November 2022 eligibility window, his 2021 Supercars title, 2022 Bathurst 1000 victory and record 21 Supercars race wins in 2022 proved worthy enough for the judging panel.
Other finalists in van Gisbergen's category are champion squash player, Paul Coll, Commonwealth Games gold medal cyclist, Aaron Gate, champion trampolinist, Dylan Schmidt, and Olympic gold-winning skier, Nico Porteous.
"It's great that the Halberg Foundation has recognised Shane's extraordinary motorsport achievements," said MotorSport New Zealand CEO Elton Goonan.
"New Zealand has such a depth of motorsport talent and a huge number of success stories at the pinnacle of the sport, including current World Champion Brendon Hartley.
"Shane has an unreal ability behind the wheel. There are very few drivers who are instantly competitive in the wide range of vehicles and, in fact, entire motorsport disciplines as Shane. We've seen his success in Supercars, open wheelers at the New Zealand Grand Prix and recently his rallying exploits at World Rally Championship level.
"He is very deserving of this finalist selection and I know the entire motorsport community in New Zealand, and abroad, will have their fingers crossed when the winner is announced."
This is van Gisbergen's first time as a finalist in the "Sportsman of the Year" category and the fifth consecutive time motorsport has been represented as a finalist.
The winners of the 60th Halberg Awards will be announced at an awards evening on 15 February 2023 in Auckland. Van Gisbergen is also eligible for the Supreme Halberg Award.