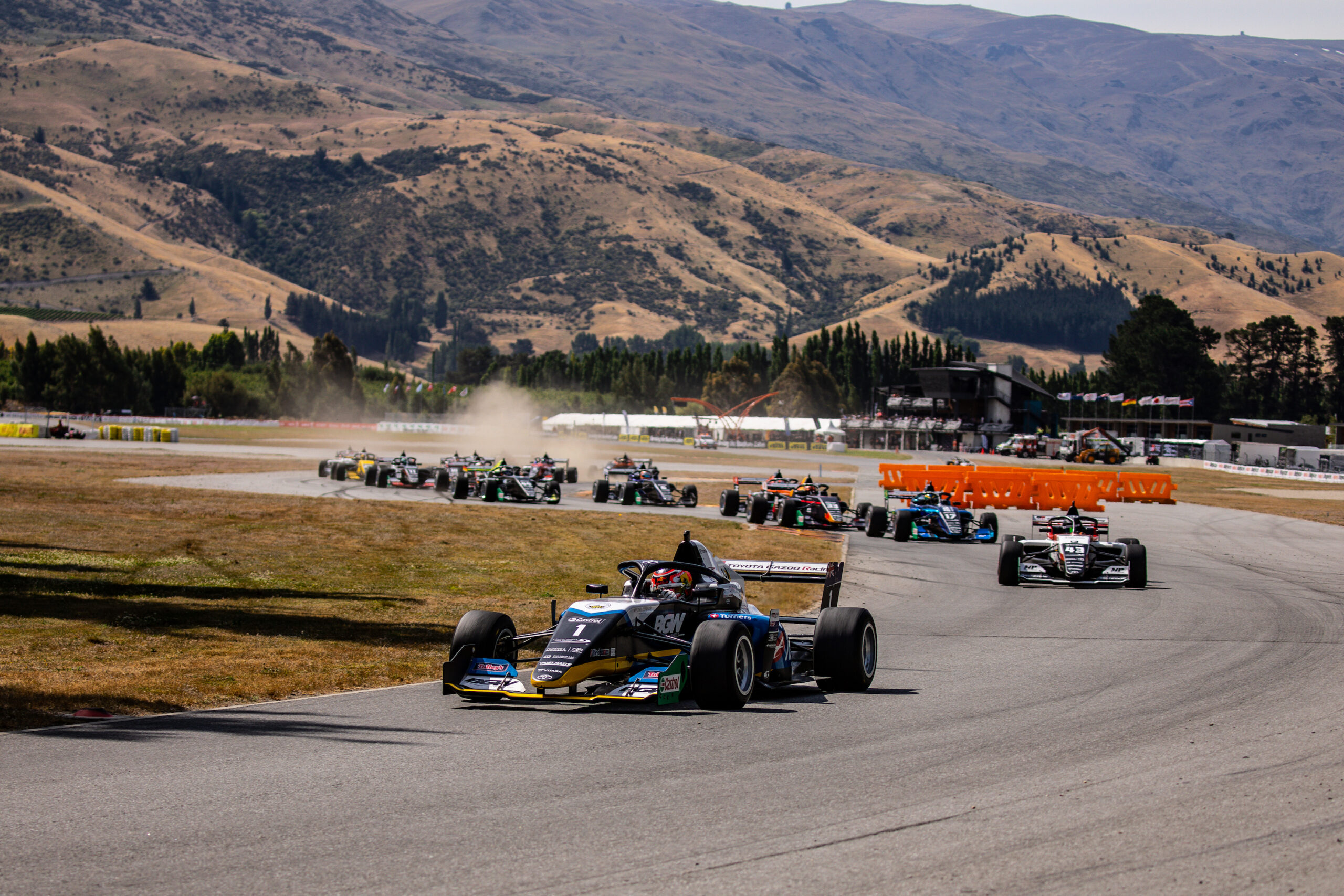 Inaugural Super Sprint MotorSport New Zealand Championship starts this weekend
The 13-15 January opening round of the 2023 Super Sprint MotorSport New Zealand Championship will include four classes from Ferrari grand touring cars to the open wheel Toyota FT-60.
Featuring the Castrol Toyota Formula Regional Oceania Championship, it's line-up of 14 local and international drivers will deliver a star-studded field to a world-class facility at Cromwell's Highlands Motorsport Park.
The mid-January date brings mid-summer entertainment that will be televised live in Australia and New Zealand.
It's a weekend Josie Spillane, Chief Executive Officer of Highlands Motorsport Park, has been waiting a long time for: "It's exciting! We love to show Highlands off, and this is going to be a great start to 2023 for us – great racing, great promoters and most importantly great fans! It's our last year of being first, so we really look forward to welcoming the international racers to Highlands for their first time and starting the championships for the NZ categories.
"Central Otago will be buzzing, and I'm confident people will make the most of getting out and about and exploring all there is to do in Central."
The Castrol Toyota FR Oceania Championship FT-60 cars are the breeding ground for future Formula 1 drivers and champions. This year's line-up includes multiple entrants from America and Australia, including the recently announced Charlie Wurz, son of former F1 driver Alex Wurz. Current F1 aces Lando Norris, Yuki Tsunoda, Nicolas Latifi, Lance Stroll and Guanyu Zhou have all raced in the series.
Also opening their championship season is the Golden Homes GT New Zealand category. Spread across four rounds, this will be their only visit to the South Island. The field of 24 exotic Grand Touring cars will add class and colour to the weekend.
In addition, the Toyota GT 86 field is near bursting with a mix of Australian and local drivers – some seasoned with many brand new.
A field of 29 Pirelli Porsche Race Series cars will also add to the programme, contesting their third of seven rounds for their 2022/2023 season.
Action begins on the Friday with timed practice sessions, ahead of racing on the Saturday.
A unique event planned for 8am Sunday morning is an open track walk – where spectators can walk/ride the entire track prior to the day's racing. Expect appearances from the likes of Liam Lawson, who will be joining the weekend in support of the Tony Quinn Foundation.
All the race action will be televised live on Sky Sport in New Zealand and Fox Sports in Australia on both the Saturday and Sunday, with TV3 airing the Sunday afternoon race programme.
Tickets for entry are available for purchase online with additional gate entry available. Entry includes access to the Highlands Motorsport museum.
BUY TICKETS: https://www.ticketfairy.com/event/super-sprint-round-1-highlands-motorsport-park-13jan2023/