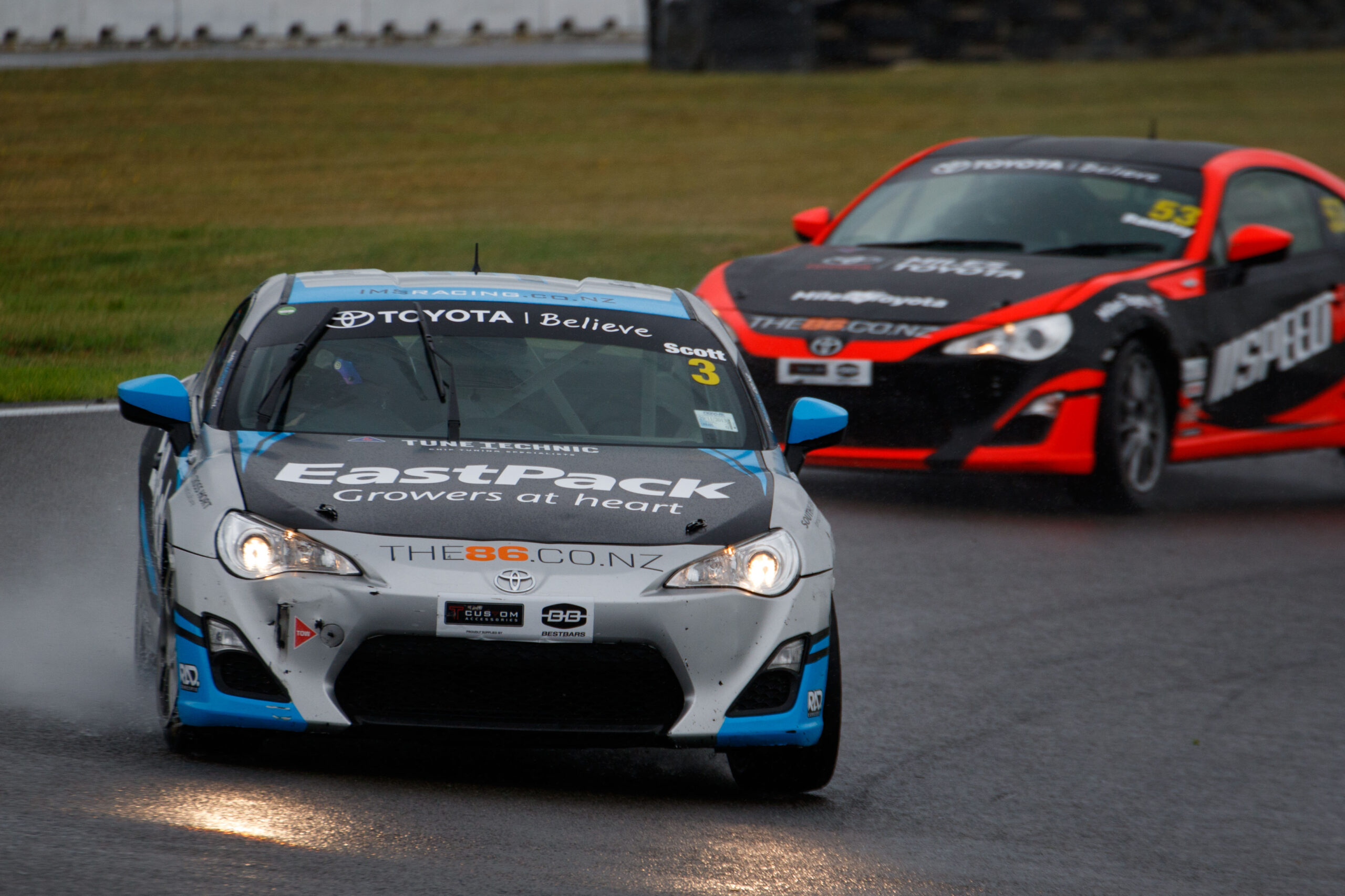 Scott begins Bathurst preparation with bend outing in Toyota 86
Kiwi Michael Scott will fly the flag for New Zealand this weekend when the Toyota 86 specialist takes on the drivers in the Australian series at the new Bend Motorsport Park.
Scott – who finished second in the New Zealand championship last year and third the previous season – will be run by International Motorsport, who employ him as an engineer when he is not in the driver's seat.
The outing in South Australia will focus on Michael getting used to differences in the Aussie cars as he prepares to compete in the class at the Bathurst 1000 weekend.
"There are some significant differences with the cars, the biggest being the tyres," explained Michael. "In Australia they run on Dunlops whereas it's Hankooks running on the cars in the New Zealand Championship. The brake package is also different and there are other more subtle variations which do mean there are differences in set up and driving style.
"Despite that, I'm looking forward to getting out there on a track that most will have done some testing on, but which is still pretty new to everyone in the field.
"I'm definitely aiming to get my eye in again quickly and blow out the cobwebs and get some serious track time in ahead of racing the 86 again at the Bathurst weekend."
The Australian Toyota 86 Championship is part of the Supercar Championship round this weekend at the circuit, the first time it has hosted the Supercar categories. Drivers will have qualifying and three races over the weekend.
Caption:  Toyota 86 Specialist – Michael Scott knows more than most about making a Toyota 86 win races. He's in action at the Bend Motorsport Park this weekend in the Australian Toyota 86 Championship.
Release: Toyota Racing
Picture Simon Chapman