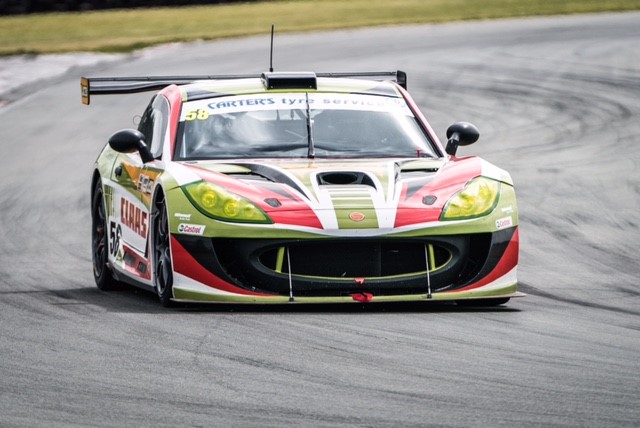 Steven Scoles to compete for 2021 Super Production title in a Ginetta
Cromwell's Steven Scoles hopes to have home track advantage when he lines up for the 2021 Super Production Championship winner-takes-all round to be held at Highlands Motorsport Park, 23-24 April 2021. Scoles is no stranger to the Central Otago track, having competed there in the South Island Endurance Series as well as in the 2020 One-Hour New Zealand Endurance Championship, last November.
Scoles will compete in his Ginetta G55 GT4, a car that has been regularly seen on South Island tracks for the past couple of seasons.
"I first saw the Ginetta in Australia," commented Scoles. "They also raced here when the Australian GT series came a couple of years ago. In the GT4 spec they are really good value for money."
"Outside of New Zealand, the Ginetta is one of the most popular production race cars with series in the UK, USA and Germany," said Scoles. "The G55 is running a 3.7 litre V6 with about 380hp. In the endurance series, we were pretty competitive with the numerous TCR cars competing at the time."
The Super Production Series is open to production-based race cars such as the Ginetta or Porsche 996, 997 and 991 as well as the likes of Ferrari Challenge or even a MINI Challenge car.
"It's great to get Steven's entry into the Super Production category," commented Category Manager dLindsay Dodd. "This is exactly the type of mass-produced production race car that we want to attract to the series.
The Super Production Series incorporates both Allied Petroleum TCR New Zealand and Production Racing Championships' on the same grid. The one-round only at the Highlands Motorsport Park will see three half-hour races over two days to decide the NZ titles for both categories, 23-24 April 2021.