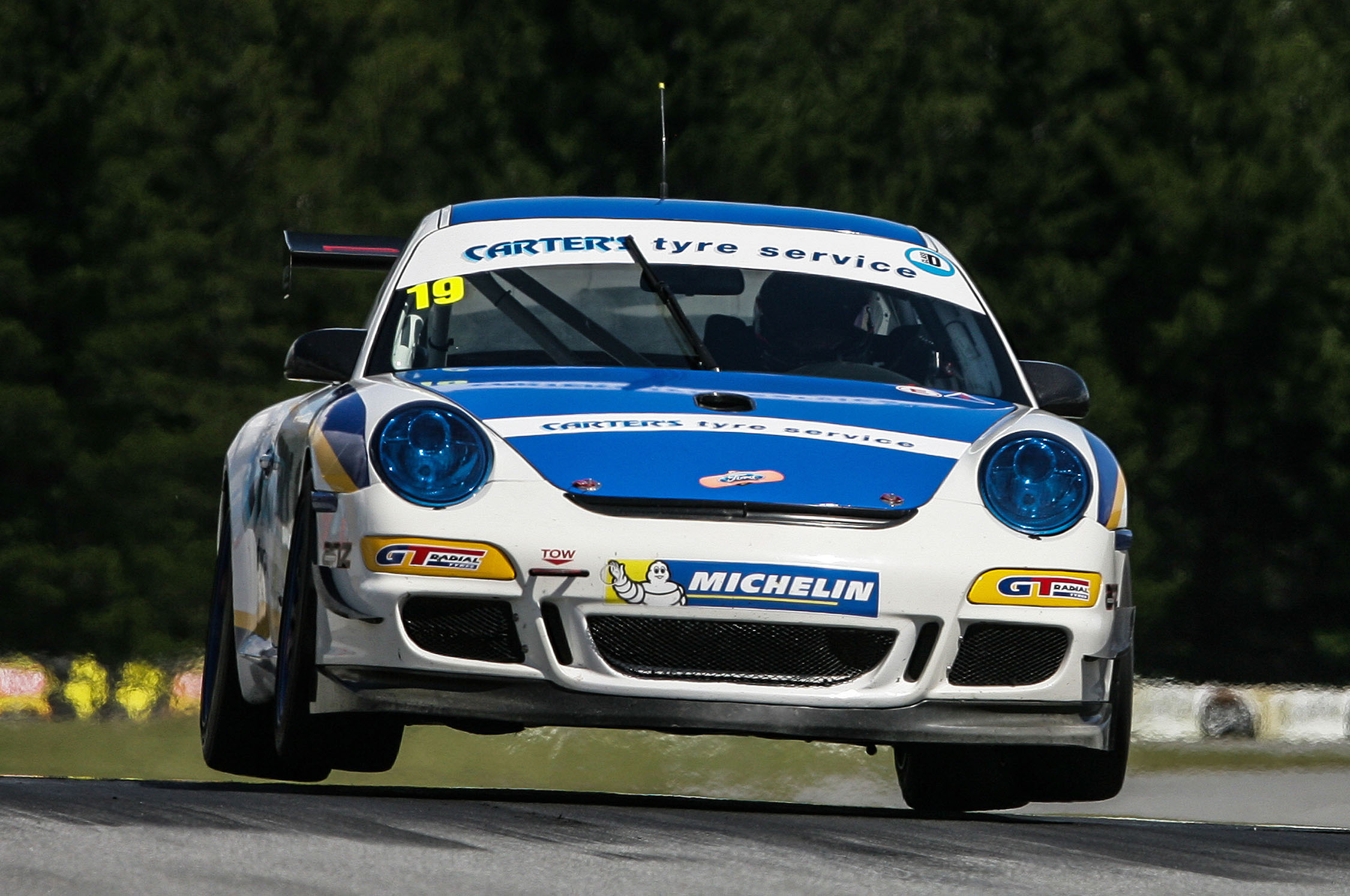 Shane Hodgson expects new Porsche to be quick in Super Production Series at Highlands
Aucklander Shane Hodgson is the latest driver to sign on for the 2021 Production Racing Championship winner-takes-all round to be held at Highlands Motorsport Park, 23-24 April 2021. Hodgson will pilot an ex-Patrick Dempsey Racing 2013 Porsche 997 Gen 2 Cup Car which has just been added to the Carter's Tyre Service competition garage.
"We ran it for the first-time last weekend at Highlands in their Sprint Series," commented Hodgson. "We didn't get any practice in on Friday and went out Saturday morning in the wet and got to know the car pretty quickly in qualifying. We managed to put it on pole and won all four races in the dry that afternoon and on Sunday."
Hodgson has quietly got some significant experience under his belt co-driving the Carter's Tyre Service SLS Mercedes in several South Island Endurance Series rounds. He has also competed in the One Hour enduro's including winning the 2018 NZ One-Hour Endurance title at Pukekohe driving the Carter's ex John Bowe Ford V8 Supercar.
Hodgson is currently competing in the Highlands Sprint Series which has their third round also at the same Super Production Series meeting.
"Highlands is a great track," Hodgson said. "It is a pretty special spot with superb facilities and tremendous vistas. I've done quite a few laps on the track and we are going to be racing there next weekend so thought we would have a go at the NZ Production title."
"We haven't entered to just participate, so want to cross the line first," stated Hodgson. "We do have high expectations so confident of a good result."
The Super Production Series is open to production-based race cars such as the Ginetta or Porsche 996, 997 and 991 as well as the likes of Ferrari Challenge or even a MINI Challenge car.
The Super Production Series incorporates both the Allied Petroleum TCR New Zealand and Production Racing Championships' on the same grid.
The one-round only, at the Highlands Motorsport Park, will see three races over two days to decide the NZ titles for both categories, 23-24 April 2021.