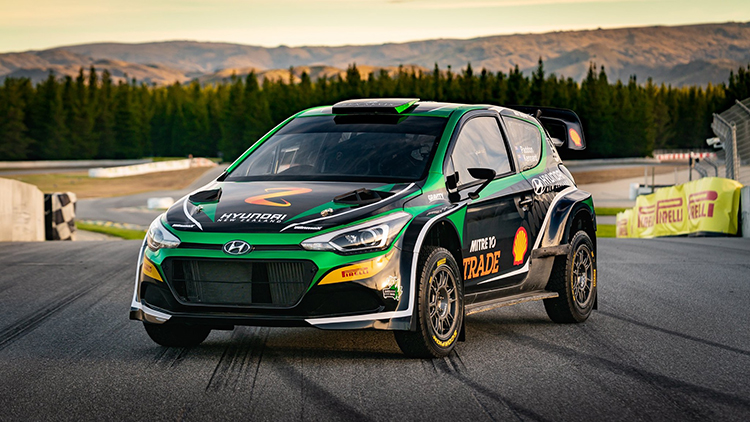 All to play for at 2021 Otago Rally
Can anyone beat Hayden Paddon. And in the Classic Rally, who's the favourite given there's no international star in 2021?
They're just two of the questions begging to be answered when the Otago Rally gets underway from Dunedin's Octagon on Friday night.
Of a record 114 starters, there are 49 entries in the Brian Green Property Group New Zealand Rally Championship opening round.
Former WRC star Paddon is the clear favourite, however, he'll have a brace of Kiwi rally stars nipping at his heels.
"The Winmax Brakes NZRC field is looking very competitive when you consider the talented Regan Ross (R5 Fiesta) is back at car number 12," Otago Rally spokesman, Roger Oakley, said.
"Young guns Jack Hawkswood (Mazda AP4) and Robbie Stokes (Fiesta AP4) at 8 and 9 will be a fascinating match-up. Both are sons of former national champions."
Throw into the mix reigning champion Ben Hunt (Subaru), Josh Marston (Holden AP4), Dylan Turner (Audi AP4), Matt Summerfield (Mitsubishi AP4) and even Dunedin's own Emma Gilmour (Suzuki AP4), and you have the makings of a classic battle to the finish.
Dylan Thomson leads a field of six Fiestas and a Suzuki Swift in the hotly contested NZ 2WD Championship class, while the NZRC open 2WD class is headed by Marcus Van Klink in the screaming triple rotor Mazda RX8.
An excellent entry of 42 cars in the Otago Classic Rally is impressive given the field is normally boosted a lot by Australian and international entries.
Top seed is Derek Ayson, chasing a record fourth win, will start favourite in his Ford Escort, but will be pushed very hard by second seed Deane Buist (VW Golf GTi), who could make history by being the first front-wheel drive winner.
Guest driver in the Classics is NZ's former World Superbike star Aaron Slight, who in more recent times competed in British Touring Cars, and now endurance racing. This will be Aaron's first competition in gravel rallying.
Another two-wheeled star, Avalon Biddle, will also make her rallying debut at the wheel fo a 3-litre, normally aspirated Subaru Impreza.
The Leviathan Hotel Allcomers field is looking strong, with 27 entries, headed by Quentin Palmer (Evo 5), who is expected to be pushed hard by Wayne Muckle (Evo X)
It's all shaping up to be an incredible battle and, after a few showers on Friday, the weather for Saturday and Sunday's 14 special stages should be fine and sunny.
Follow all the live results from the Otago Rally at www.chrissport.co.nz
* The Otago Rally is grateful for the support of Dunedin City Council Premier Event funding.