Scholarship Trust
Overview
In 1998 MotorSport New Zealand Inc established a charitable trust called the Prodrive Trust and charged it with sourcing funds and managing the Prodrive Road Safety Initiative Programme, along with establishing scholarships for young and talented members of motorsport.
In October / November 2003 the Trust was split into two separate Trusts: The Prodrive Driver Education Trust and The MotorSport New Zealand Scholarship Trust.
On 17 December 2007, the Charities Commission formally registered The MotorSport New Zealand Scholarship Trust – also known by the name MotorSport NZ Scholarship Trust – as a charitable entity.
Governance of the Trust is provided by Wayne Christie – Chairman of trustees, Tony Herbert, David Turner, Lyall Williamson and Alistair Wootten as trustees.
Note: The Prodrive Driver Education Trust ceased to operate in December 2007 as it could no longer gather sufficient funds to continue its operation. Its programme of in-schools driver education has continued under the guidance of a new entity outside of MotorSport NZ called The Pro active Drive Youth Driver Education Trust.
Trust objectives include:
To identify, encourage and foster motorsport talent within New Zealand.
To identify elite competitors and assist with their development.
To establish a Motorsport Technicians apprenticeship scheme that is recognised nationally and internationally.
To administer the Presidents Scholarship programme.
Trust Funding
Seeding capital was provided by MotorSport New Zealand. Since that initial capital influx the Trust has gained funds from MotorSport NZ and the following organisations:
SPARC: TAB motorsport betting proceeds;
Rally of New Zealand;
The MotorSport Company;
Giltrap Group;
Drinkrow family;
Fujitsu General NZ Ltd and the Southern Trust.
The Trust continues to seek further funds so it can expand its services.
If you can assist with funds or would like more information on any matters regarding the Trust or potential funding, then please contact the MotorSport NZ office:
+64 4 815 8015 or admin@motorsport.org.nz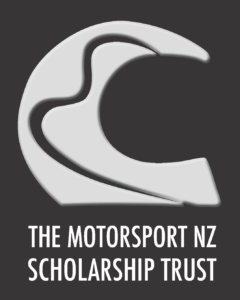 [vc_custom_heading text="Want to get involved?" font_container="tag:h2|font_size:24px|text_align:center|color:%23ffffff" google_fonts="font_family:Roboto%3A100%2C100italic%2C300%2C300italic%2Cregular%2Citalic%2C500%2C500italic%2C700%2C700italic%2C900%2C900italic|font_style:500%20bold%20regular%3A500%3Anormal"]
[vc_custom_heading text="Get in touch with us" font_container="tag:p|font_size:18px|text_align:center|color:%23ffffff" google_fonts="font_family:Roboto%3A100%2C100italic%2C300%2C300italic%2Cregular%2Citalic%2C500%2C500italic%2C700%2C700italic%2C900%2C900italic|font_style:400%20regular%3A400%3Anormal"]
[vc_icon icon_fontawesome="fa fa-map-marker" color="white" background_style="rounded" background_color="custom" align="center" css=".vc_custom_1486671330317{border-radius: 1px !important;}" el_class="icon_circle" link="url:https%3A%2F%2Fgoo.gl%2Fm2GmaV||target:%20_blank|rel:nofollow"]
69 Hutt Road, Thorndon
Wellington, New Zealand
[vc_icon icon_fontawesome="fa fa-envelope" color="white" background_style="rounded" background_color="custom" align="center" css=".vc_custom_1548800732517{border-radius: 1px !important;}" el_class="icon_circle" link="url:http%3A%2F%2Fmotorsport.org.nz%2Fget-in-touch-with-us%2F|||"]
[vc_icon icon_fontawesome="fa fa-phone" color="white" background_style="rounded" background_color="custom" align="center" css=".vc_custom_1484854035170{border-radius: 1px !important;}" el_class="icon_circle" link="url:tel%3A%2B6448158015|||"]