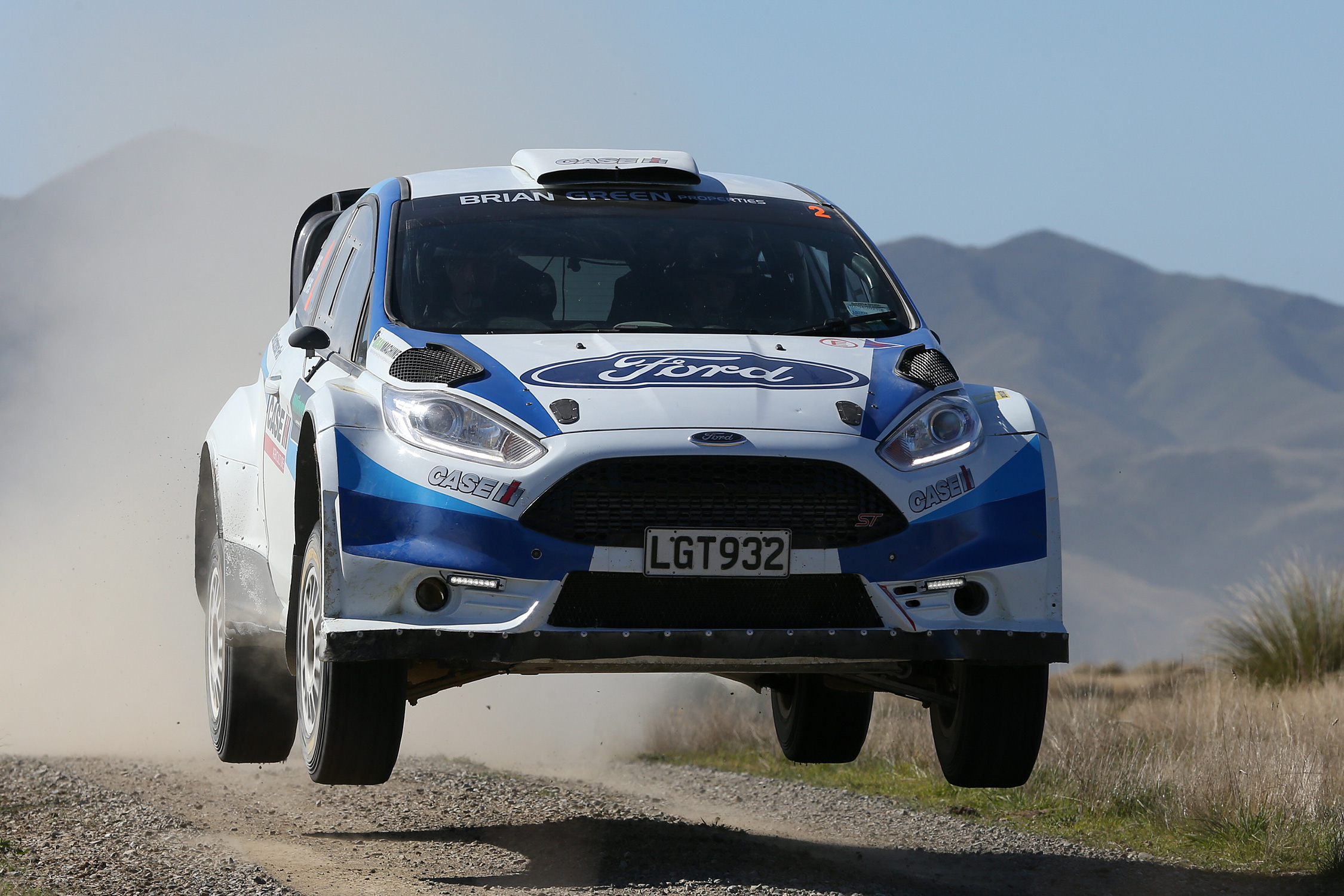 Robbie Stokes steps up to win Mainland Rally Series round in Otago
Robbie Stokes has won the second round of the 2022 Mainland Rally Series held on the first day and part of the 2022 Otago Rally. Stokes (Ford Fiesta AP4) won the first three and the last Special Stages to beat home Marcus van Klink (Mazda RX8) and Ray Casey (Subaru Impreza).
"The day started off really good," commented Stokes. "Typical rallying in that we had an axle issue on Stage 4, so we did three stages in front wheel drive which took me back to the R2 (two-wheel-drive) days which probably helped. Once sorted we had a bit of fun and made up some time on the last stage!
"The roads were very fast, a bit of dust, although it was the same for everyone. It has been awesome fun and really enjoyable and great to finish on a positive note.
Van Klink won two Special Stages with one Stage to Casey while SS7 was reduced to a Touring Stage due to a loose cattle stop.
The second round of the series has seen a major change in the overall points leader-board. Before the rally got underway with the ceremonial start in the Dunedin Octagon on Friday night, overall points leader Josh Marston had to pull out of the event due to a positive Covid test. Second overall heading into the round, was Michael Tall (Mitusbishi Mirage) who retired on Special Stage 2 with axle issues. Fourth overall, John Giltrap entered but did not start while Sean Haggarty retired with fuel issues heading to the final run of the day.
Two third placings now see Casey taking the overall lead in the 2022 Mainland Rally Championship by two-points from van Klink with Deane Buist third and Ray Wilson fourth.
Autotech Services, RDL Performance and Brita Safety have put up cash prizes for each Class winner at the end of the Mainland Rally Championship season. $500, $250 and $100 for 1st, 2nd and 3rd respectively for each class as well as trophies for all classes and overall for both driver and co- driver. Vehicles are divided up into six different classes according to engine size, year of manufacturer and two or four-wheel drive.
First home and now leading Class A (2WD 0-1300cc) was Jay Ritchie (Toyota Starlet). David Birkett (Toyota Levin) was first home in Class B (2WD 1301-1600cc) which is now led by William Hawes (Toyota Corolla).
Marcus van Klink (Mazda RX8) continues to lead Class C (2WD 1601cc and over) from Deane Buist (Toyota Trueno) while Stokes was first home in Class D (4WD 1601cc and over) which is now led by Ray Casey's (Subaru Impreza).
The rivalry in the Classic Class F was intense with Jeff Judd (Ford Escort) home first and leading the class ahead of Tim McIver (Ford Escort), while Nick Marston (Subaru H6) took his second win in Class H6.
The third round, Canterbury Rally, will be held 6 June.