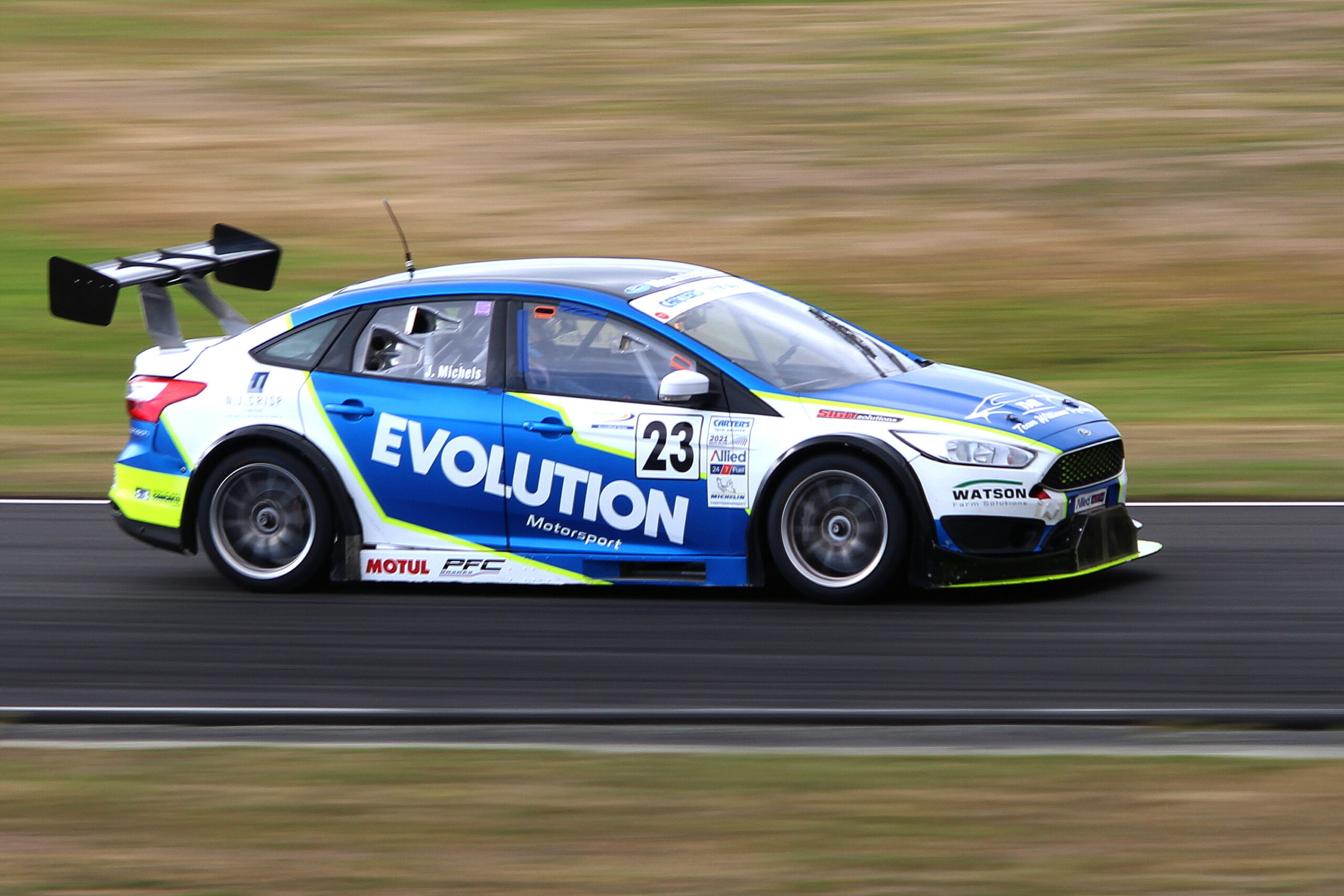 Michels extends winning streak at Teretonga Park
Invercargill driver Jordan Michels extended his run of success in the Noel McIntyre Drainage Club Saloons at Teretonga Park on Saturday in the final event of the season presented by Downer.
Michels, driving his rapid V8 Ford Focus, has been unbeaten in the series since December and he continued with five more wins today.
The Club Saloons were split into two groups initially and Michels won both Group A races, the first from fellow Southlander Liam MacDonald in a Ford Falcon with Jon Leng of Dunedin third in his Ford Sierra and the second from Brian Scott of Dunedin in his Chev Corvette with Leng third again. Scott had dropped down the order in the first race after a pitstop while MacDonald retired after 3 laps in the second race.
Michels also won the Class Race from MacDonald and Scott, taking Class 4 honours in the process while Warren Kett of Invercargill took Class 3 in his Mazda RX7 from Wayne Elliott (RX7) and Andrew Lawrie (Mitsubishi Mirage).
Michels then won the Handicap Race from the back, ahead of a slowing MacDonald with Scott third and then ended the day and the season with victory in the Flying Farewell from MacDonald, who suffered tyre problems throughout the day, and Scott.
Two races were held for Group B Club cars, Ross Jones of Waikouaiti in a Mazda Axela winning both from Invercargill drivers Andrew Lawrie and Warren Kett.
Dave Harris of Invercargill in his Johnston FF made a clean sweep of the Sports & Racing car class-leading home Mark McLachlan of Dunedin in his Mistral Special Mk1 in all four races in a very small field.
The meeting brought down the curtain on motor racing action at Teretonga Park for the 2021/2022 season.