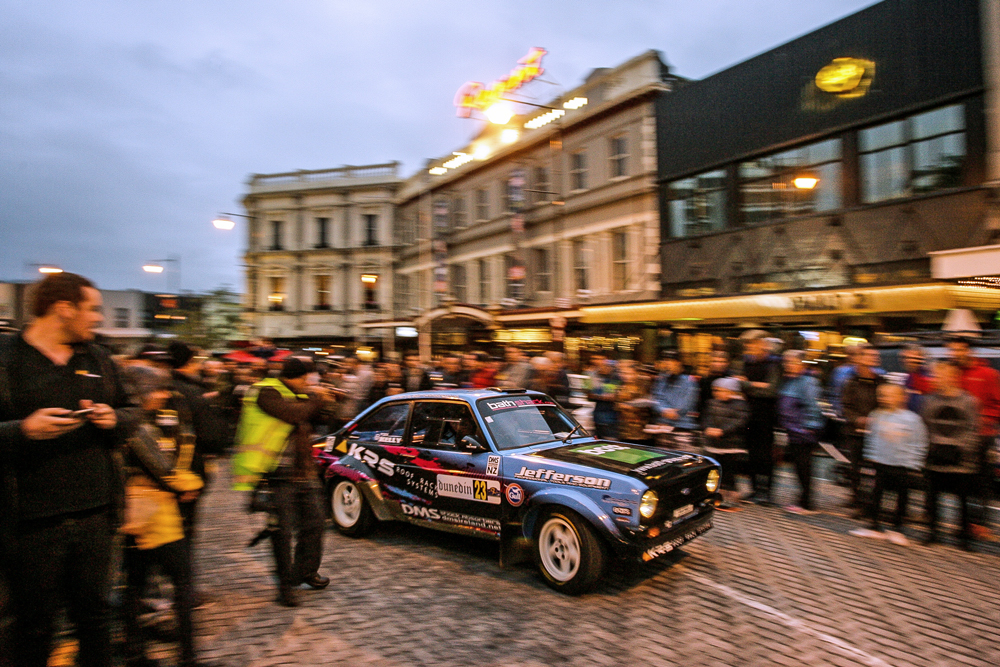 Rally Otago stages go live!
Selected stages of next weekend's Rally Otago will be live-streamed from a multi-camera feed beamed across the internet to New Zealand and around the world.
The production from MoMac Socialising Media follows on from their successful coverage of last year's Ashley Forest Rallysprint, which saw over 60,000 views and up to 700 people tuning in live.
The live broadcasts will come from 3 special stage locations each day with the entire record-breaking 132 car field covered in the live-stream action.
MoMac Socialising Media owner Ryan McDonald has been at the forefront of multi-camera live-streaming development of rallying in New Zealand, and the coverage of Rally Otago will be his most ambitious project to date.
McDonald says this type of live sport coverage is not his core business but he's keen to follow his passion for the sport and bring live coverage to rallying in a way that hasn't been done before.
A longtime rally fan and former club competitor, McDonald is keen to advance the development of this form of live coverage and has made a considerable investment in the technology to produce high-quality coverage from remote locations.
"Rallying uses country roads in more remote areas and establishing a good wi-fi connection in these locations is the biggest technological hurdle," he said.
"We're aiming to get up to 30-seconds of coverage for each competitor from using up to 4 cameras on a part of each stage."
In most instances each car will start at 1-minute intervals.
"By covering all the classes, NZRC, Asia-Pacific, Allcomers and the very popular Classic rally cars, viewers will see uninterrupted coverage of all the cars."
Following a recent reconnaissance of the Rally Otago roads, the MoMac team will setup on the stages to give viewers the maximum length of coverage for each competitor.
The broadcast will begin with a scene-setting preview from the publicity start near Dunedin's Octagon on Friday evening, April 12.
Saturday's coverage will come from Stage 2 Berwick, Stage 4 in Kuri Bush and from the Super Special, Stage 8, on the streets of Dunedin.
On Sunday the live-streaming action will come from Stage 9, Windsor 1, Stage 12 – the repeat of Windsor (2) and the finish of the rally's final high-speed action test, Golden Bar, Stage 15.
The MoMac platform broadcasts the live action via facebook social media pages. For access, head to the MoMac page or log onto sponsors Hayden Paddon Rallysport or Magnum Automotive Group. Allied 24/7 are also supporting the live-stream coverage.
Caption: MoMac's Rally Otago live-stream will begin with a preview from Dundedin's Octagon next Friday night.
Photo: Terry Marshall