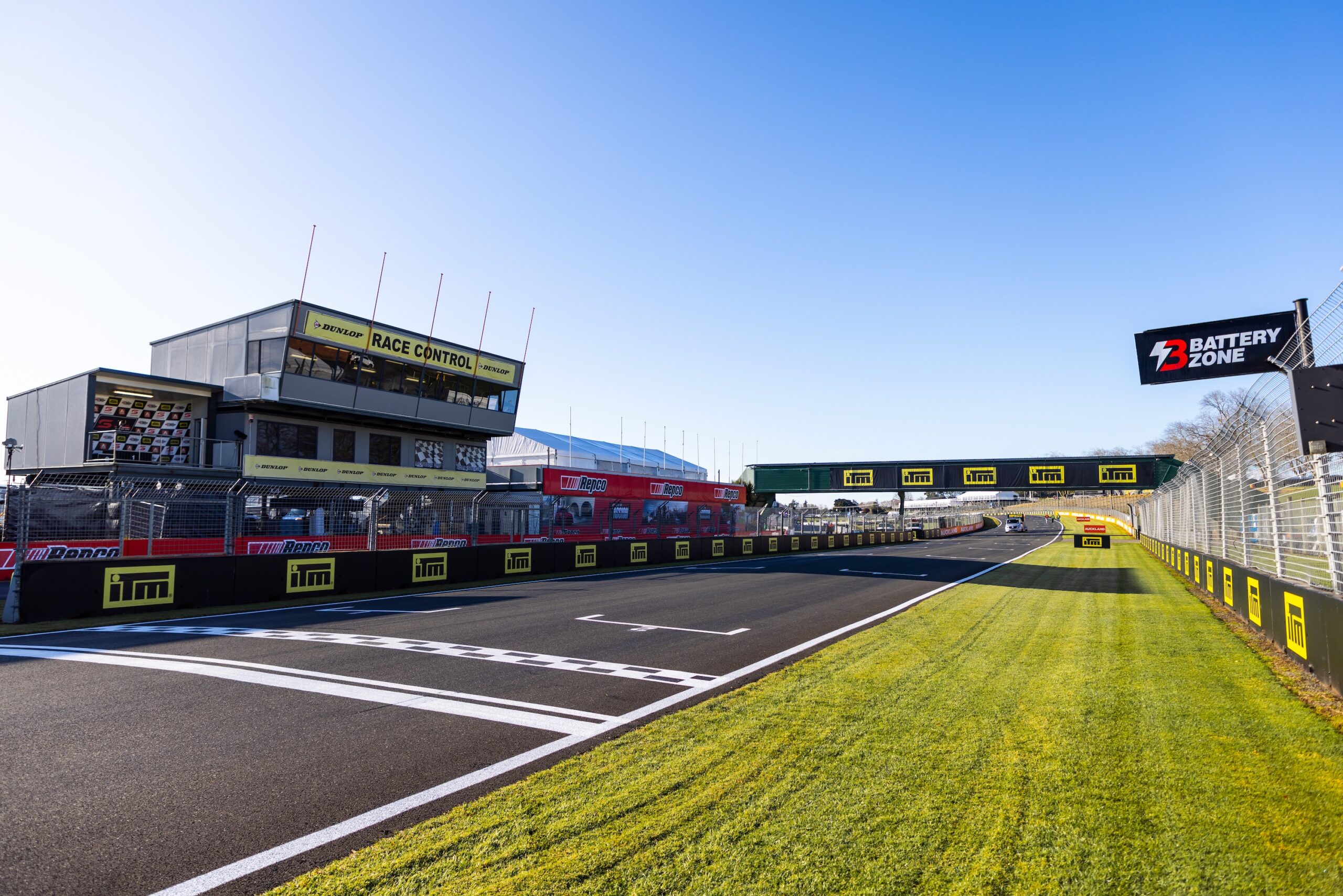 Pukekohe Park to be preserved in iRacing
The famed Pukekohe Park racing circuit will be preserved in the leading motorsport simulator service, iRacing. The confirmation of the agreement between iRacing and the circuit owners comes during the week of the Supercars Championship's final appearance at the track.
iRacing is the world's leading motorsport simulation platform, best known for its incredible realism and accuracy. All vehicles and tracks on the platform are laser scanned and digitally replicated with unrivalled accuracy and detail.
It's not the first time iRacing has scanned a circuit prior to its real-life closure; Oran Park was scanned before being converted to housing in 2010. With motorsport activities set to cease at the circuit in April 2023, the case for the historic New Zealand circuit to be laser scanned by iRacing became clear.
"Within a few hours of the announcement about Pukekohe Park's repurposing, we reached out to iRacing to scan the circuit and they agreed almost immediately," said MotorSport New Zealand CEO, Elton Goonan.
The demand for the digital version of the circuit from competitors and fans alike was clear with an online petition gaining nearly 7,000 signatures and garnering the support of the "King of Pukekohe" Greg Murphy as well as Supercars and IndyCar star Scott McLaughlin.
"While we were working in the background, the petition and campaign of James Anderson, a passionate fan and sim-racer, certainly helped get this across the line," added Goonan.
"iRacing is proud to help preserve such an important piece of New Zealand motorsport history as Pukekohe Park," said iRacing executive vice president Steve Myers.
"From Supercars to the New Zealand Grand Prix, Pukekohe hosted many of the world's top racers and most competitive racing series over nearly 60 years. By bringing the track to iRacing, future generations will have the opportunity to lap the famous circuit exactly as it was before its closure, giving them a sense of what made this track so beloved to so many."
Pukekohe, best known in recent times for hosting the New Zealand round of the Supercars Championship, has a rich history dating back decades. The track has seen some of the biggest names in global motorsport take to its pavement since opening in 1963. Over the 29 New Zealand Grand Prix the circuit has hosted, Formula One stars such as Stirling Moss, Graham Hill, Jim Clark, Jackie Stewart, John Surtees and Keke Rosberg have all lapped the track.
"We were happy to collaborate on a solution whereby Pukekohe Park lives on for future generations albeit virtually," added Paul Wilcox, CEO of Auckland Thoroughbred Racing.
With a large lineup of new content already in the pipeline for iRacing, there is no release date set for Pukekohe Park, however, the all-important laser scanned data and images will be captured before the circuit's closure.